The Hannibal Lector Movies
Manhunter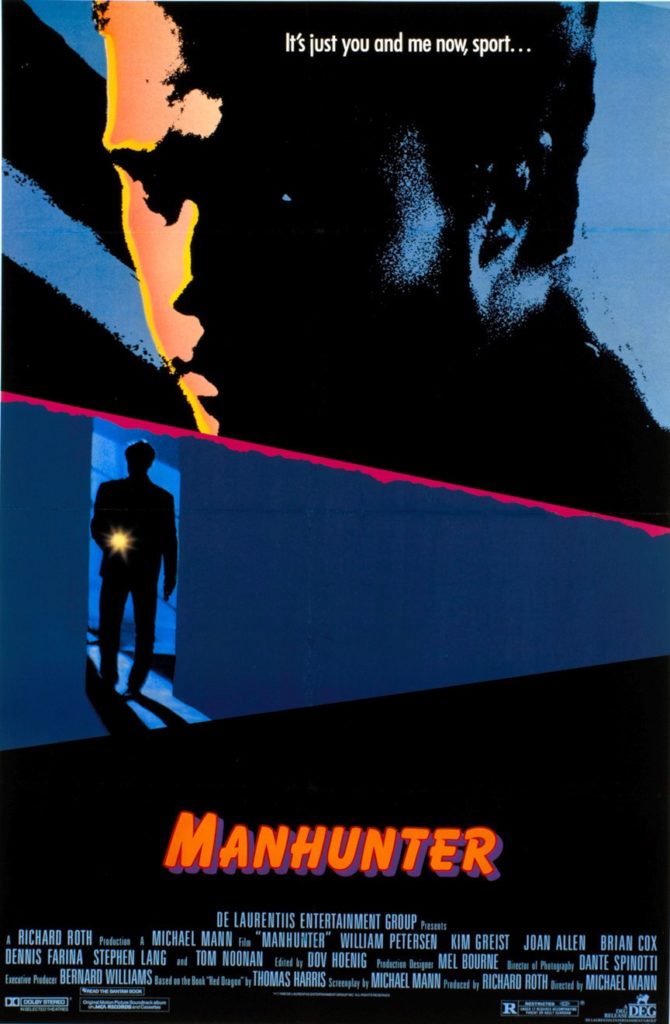 Manhunter
See this one first. It is a mindblowing work of art, very soulful and scary. This was also the first movie where the agent needs the guidance of the psycho killer. It is also the first Hannibal Lector movie ever made, it's based on "The Red Dragon", the first book Thomas Harris wrote in which Lector appears. Brian Cox plays Lector. William Petersen plays FBI profiler Will Graham and he's spectacular (sexy too 😉
1986
The Silence Of The Lambs
The Silence of the Lambs
This movie is a modern classic and has gone down in history as one of the scariest (and most interesting) movies ever made. This film is based on the book "The Silence of the Lambs", which is Thomas Harris' second book about Hannibal. Watch this one after you've seen "Manhunter", as it is technically a sort of sequel. Anthony Hopkins plays Lector in a brilliant, absolutely unforgettable performance.
1991
Hannibal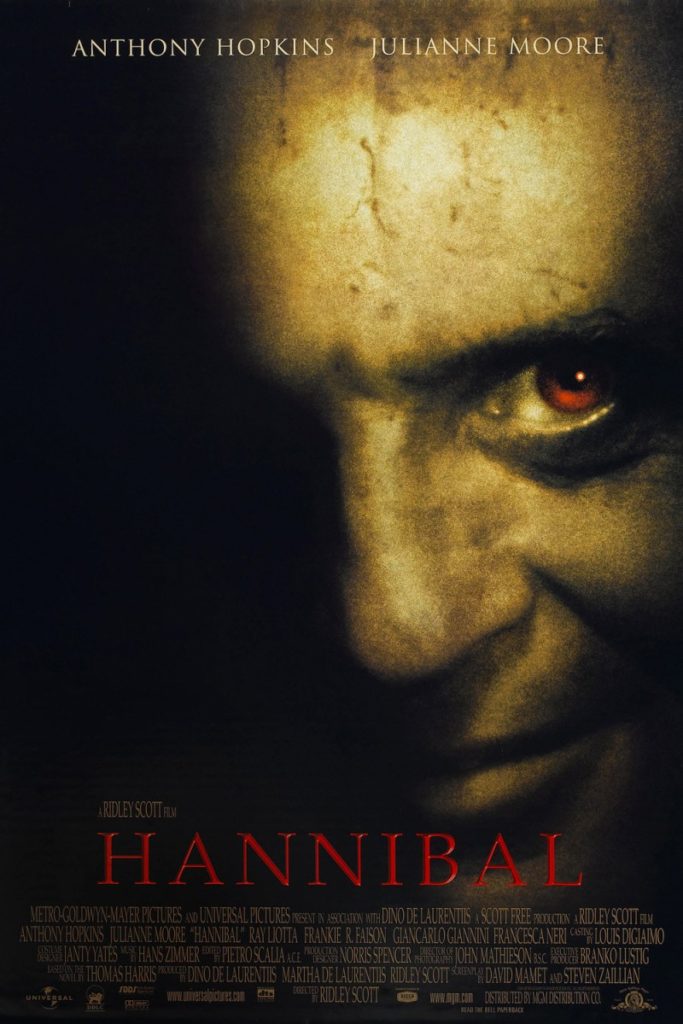 Hannibal
This movie is riveting and very very smart. Hannibal is one of those somewhat rare sequels that actually enlarge upon the first film's story in a trippy and meaningful way. It didn't do very well at the box office because it was marketed poorly and many people thought it was just going to be some cheap schlocky sequel. It has since received high reviews and is regarded by many as a great film. It's based on Thomas Harris' third book "Hannibal". It is lushly photographed, brilliantly acted, and has a lot of sexy and darkly humorous undertones.
2001
*Note: These three films are the only Hannibal movies that are really good. Don't see "The Red Dragon" film remake from 2002- it's garbage. They ripped off most of the lines from "Manhunter" and just churned it out to make some quick money. Also skip "Hannibal Rising", the movie was pretty weak. If you're into the background of Hannibal the character the actual book "Hannibal Rising" is better. Skip the corny "Hannibal" tv series too.