California Fire Trackers and Highway Conditions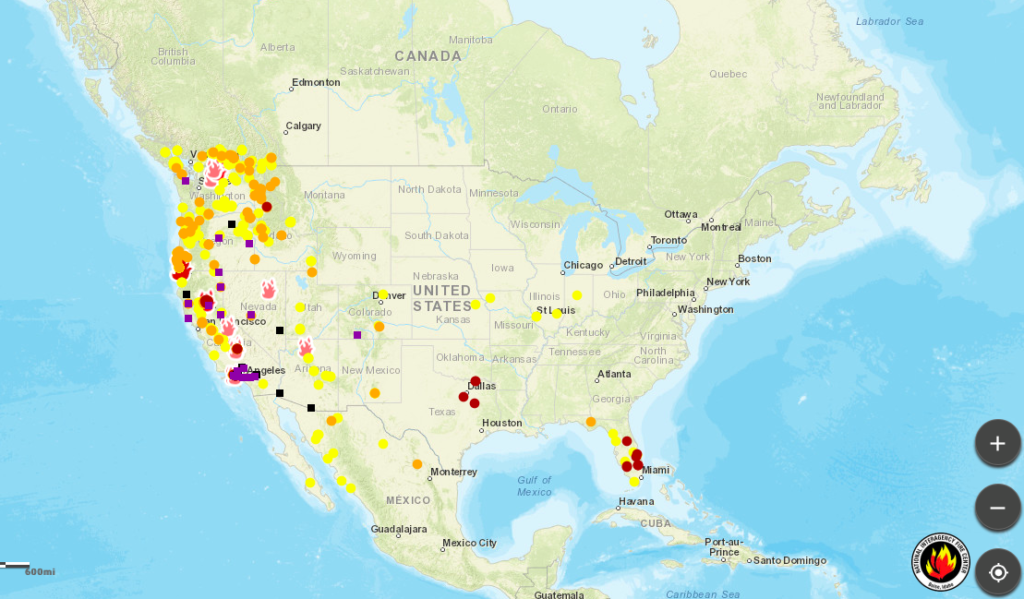 This is the National Wildfire Coordinating Group's fire tracker map. The fire hot spots are represented by little dots. This map is the most accurate in my opinion.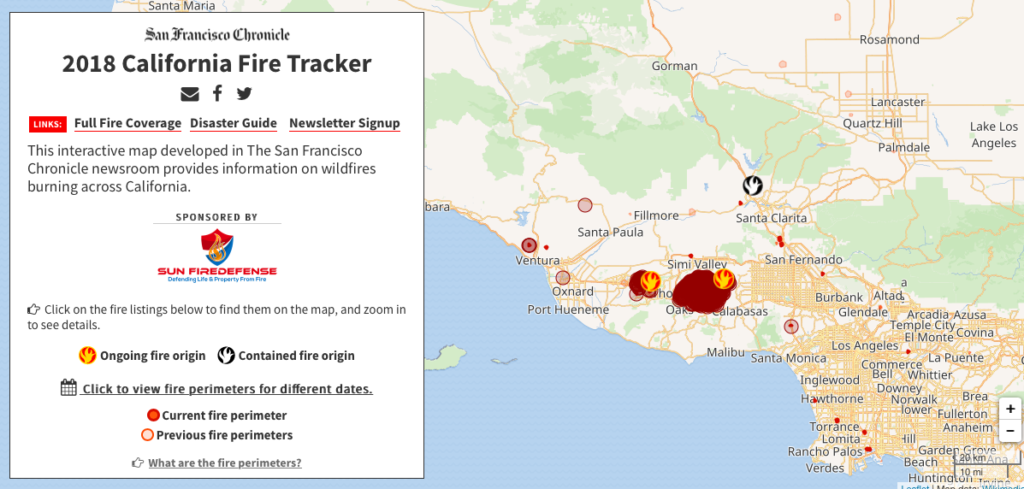 This is the San Franciso Chronicle's fire tracker. It is extremely good and easy to use.
This is CalFire's Fire Tracker with Google. It's pretty good and has a lot of information. Calfire has a fire tracker app you can download on your smartphone too, both android and iphone.
This Google map will show what roads are closed due to fires. Type in "Fire" into the google browser and a map should appear somewhere on the first page with what seems to be the most detailed and updated crisis map for the area.
This map also indicates what shelters for humans and animals are open. I'm not sure how often this information is updated. This map is generally the best one for immediate real time info.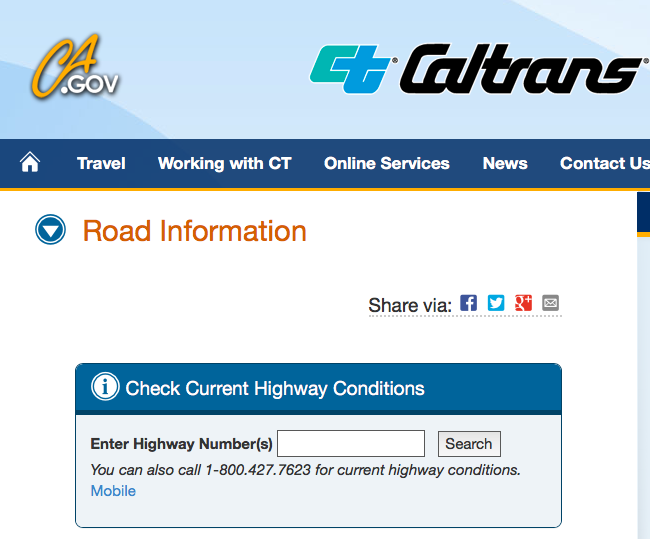 This is the CalTrans (California Department of Transportation) Current Highway Conditions Report Site. Type in the Highway Number you want to know about. I think this is the best source for accurate and updated highway condition reports.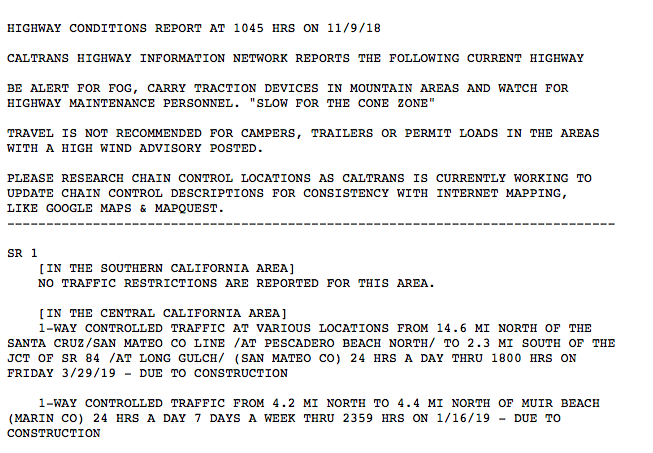 This is a simple and indispensable readout of all highway issues going on in the state at any given time.