Since the Monsanto Papers have been released to the public, I wanted to share these respected scientists' experiences with being gagged or attacked for their studies on pesticides and GMO's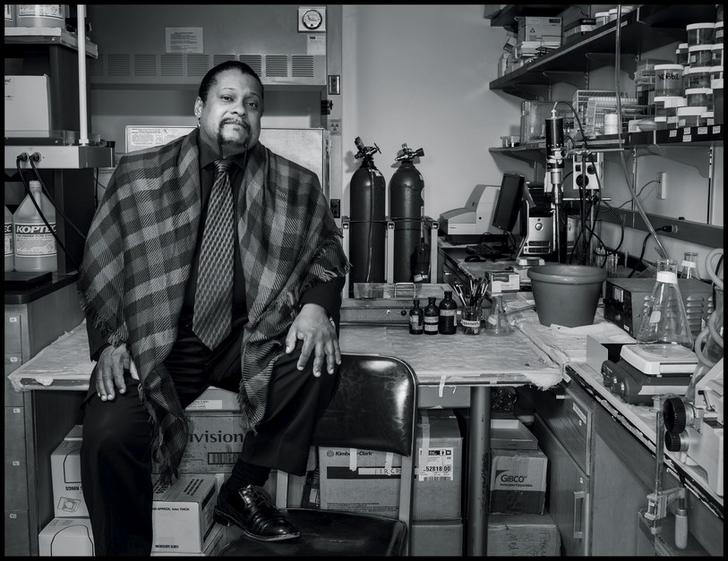 According to Scientific American, "In a number of cases, experiments that had the implicit go-ahead from the seed company were later blocked from publication because the results were not flattering." (source)
For example, American biologist and professor of Integrative Biology at University of California, Berkeley Tyrone Hayes explains:
"I was approached by the manufacturer [Syngenta] and asked to study the effects of atrazine, the herbicide, on frogs. And after I discovered that it interfered with male development and caused males to turn into females, to develop eggs, the company tried to prevent me from publishing and from discussing that work with other scientists outside of their panel." (source)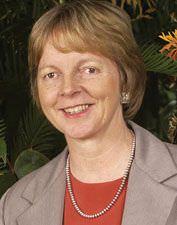 Here's another example: A team led by Allison Snow, a plant ecologist at Ohio State University in Columbus, had uncovered preliminary evidence that a transgene that confers insect resistance can increase the number of seeds produced by wild sunflowers. This could allow the wild plants to proliferate as "superweeds."
After she she uncovered this evidence,  Pioneer Hi-Bred and Dow AgroSciences "blocked a follow-up study by refusing to allow the team access to either the transgene or the seeds from the earlier study," according to a report in Nature. "It is very frustrating," Snow told Nature. "We want to do good science. But this is keeping us from answering questions we want to ask." (source)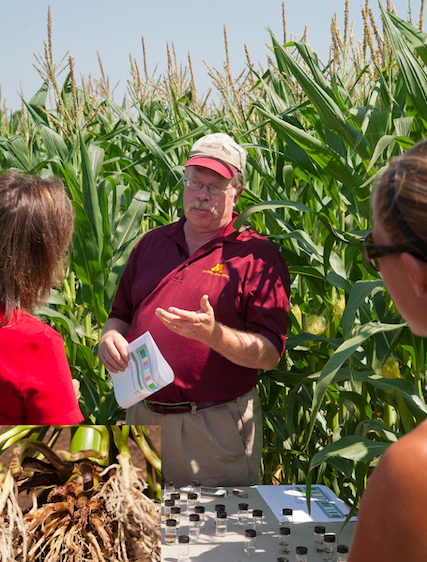 The New York Times reported on how Syngenta stymied the work of University of Minnesota entomology Professor Ken Ostlie. Dr. Ostlie said he had permission from three companies in 2007 to compare how well their insect-resistant corn varieties fared against the rootworms found in his state. But in 2008, Syngenta, one of the three companies, withdrew its permission and the study had to stop.
"The company just decided it was not in its best interest to let it continue," Dr. Ostlie said. (source)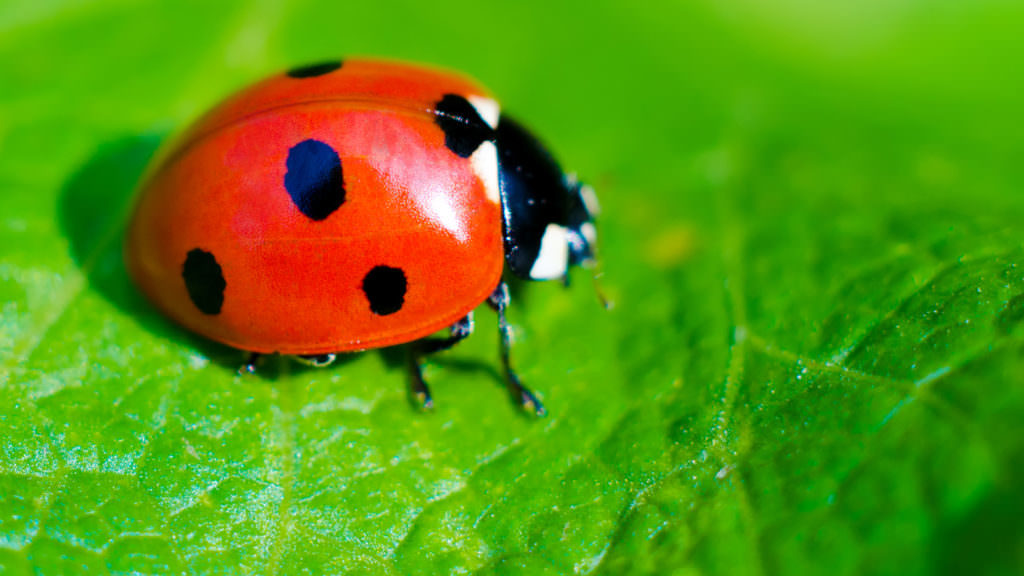 In another case, university scientists working on a GMO corn variety found that it was decimating beneficial lady beetles that had been fed the corn. According to an article in Nature Biotechnology,
When the researchers presented their results to Pioneer, the company forbade them from publicizing the data. "The company came back and said 'you are under no circumstances able to publicize this data in any way'," says a scientist associated with the project, who asked to remain anonymous. Because the product had not yet been commercialized, the research agreement gave Pioneer the right to prevent publication of their results. (source)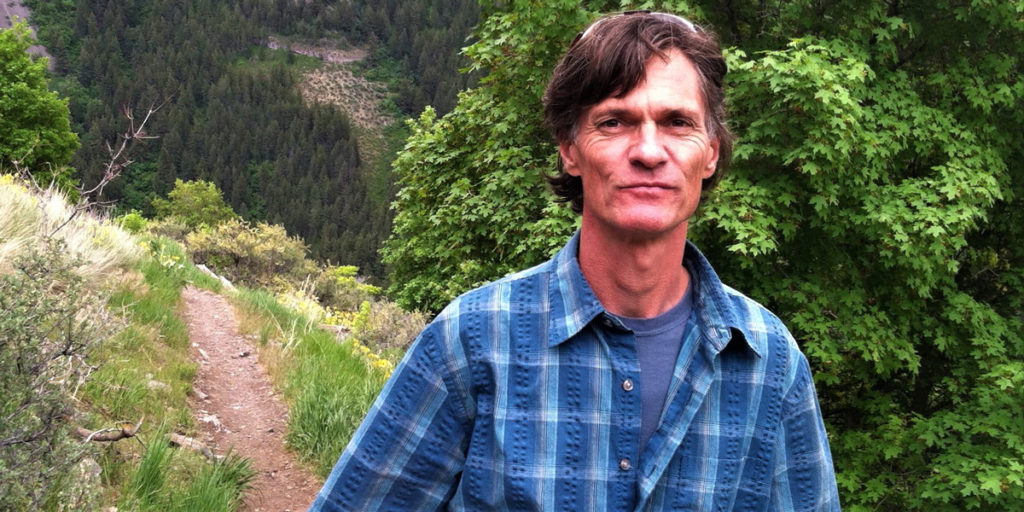 This scientist wants the three GMO potatoes he developed to be pulled from the market, citing health concerns and suppressed scientific data. (source) (source)
One of the most respected genetic scientists in the UK discusses his studies in detail and how he was attacked by GMO corporate interests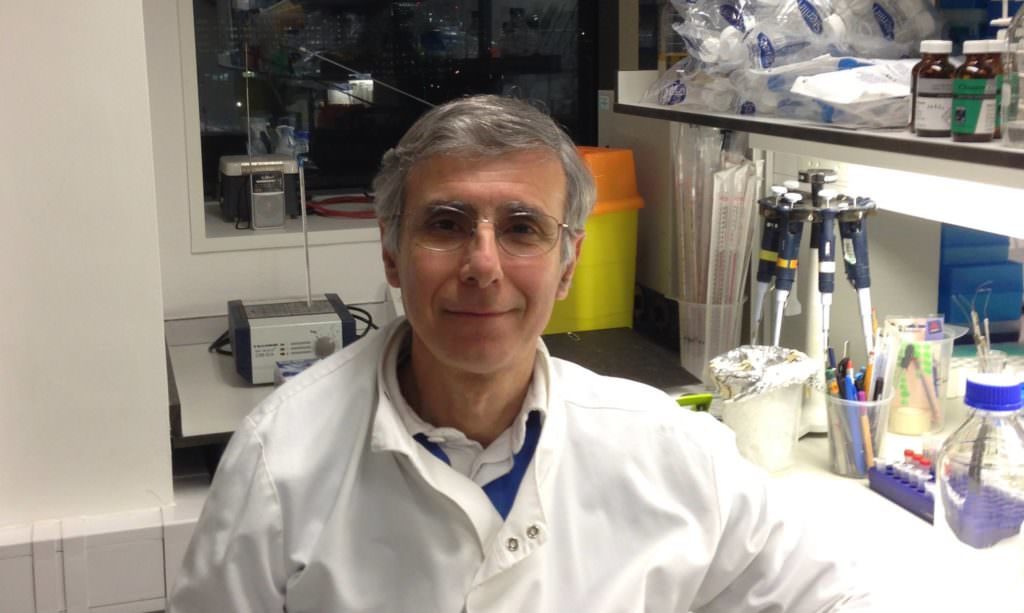 Dr. Michael Antoniou is the Head of the Gene Expression and Therapy Group at King's College London in the United Kingdom, one of the most prestigious universities in the UK.
In 2017 he released a peer-reviewed study in "Scientific Reports" which found that a genetically modified corn, NK 603, was not substantially equivalent to a non-GMO counterpart, which is contrary to claims of GMO proponents. https://www.nature.com/articles/srep37855 
He did a separate study on the effects of Monsanto's Roundup herbicide , which established a causative link between an environmentally relevant level of daily ingestion of Roundup and a serious disease, non-alcoholic fatty liver disease. https://www.nature.com/articles/srep39328
Here's him discussing the studies in detail and how he was attacked for it by GMO corporate interests: http://non-gmoreport.com/articles/scientists-ground-breaking-research-uncovers-new-risks-gmos-glyphosate/
The Monsanto Papers: A law firm has just released a TON of Monsanto's secret emails and documents showing how they suppressed scientific data and paid an army of online trolls to lie for them
This internationally renowned and respected plant scientist was attacked, fired, and his lab was broken into after he discussed his scientific findings on GMO potatoes on television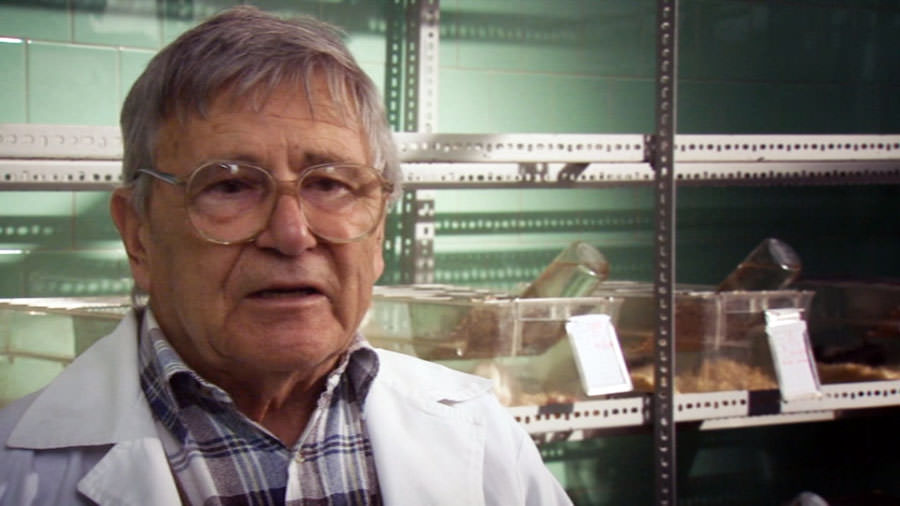 DR. Árpád is a Hungarian-born biochemist and nutritionist who spent 36 years at the Rowett Research Institute in Aberdeen, Scotland. He is a world expert on plant lectins, authoring 270 papers and three books on the subject.
In the late 1990's, his research team conducted a study that found rats fed a certain kind of GMO potato from Monsanto experienced adverse health effects. One side effect was their livers, hearts, brains, and other organs did not develop correctly and were smaller than normal.
In a TV interview, he said he believed GMO food could be made safe, but added: 'If I had the choice I would certainly not eat it." He demanded tighter rules over GMO foods, and warned: 'I find it's very unfair to use our fellow citizens as guinea pigs. We have to find guinea pigs in the laboratory.'
The Institute director called him and congratulated him on a good interview. But Monsanto flipped out that an eminent scientist had made these statements about their product.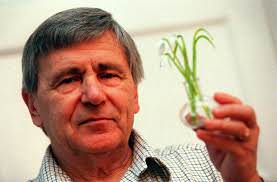 And bizarrely, within 48 hours of the interview, Dr. Pusztai was suspended, his research was confiscated, and he was accused of being a fraud. He was then fired.
Later his home and lab were broken into and research materials on the study were stolen. The stress of this caused him to suffer two heart attacks. His wife, who also worked at the Institute, was also fired and diagnosed with dangerously high blood pressure.
Colleagues defended his reputation and the validity of the research. He was criticized for having discussed the results before they were published but the Institute had given him permission to do so. Ultimately, Dr. Pustazi was vindicated and portions of the study results were republished by the UK's most respected medical journal "The Lancet"
source: https://www.iatp.org/news/the-sinister-sacking-of-the-worlds-leading-gm-expert
Gilles-Éric Séralini published a study on the effects of GMO corn and Roundup that is considered to be one of most detailed and thorough studies ever done on a GMO food and its associated pesticide
His reputation and the study were smeared by Monsanto in a bizarre story of deliberate misinformation and lies

His study reveals major safety concerns in Monsanto's NK603 GMO corn. In 2017, secret Monsanto documents revealed how Monsanto strategized to attempt to discredit the study and pressure the publisher to retract the study. It has since undergone several additional peer reviews- all said the same thing, the science is good and the study has been republished.
"Séralini's study was published in 2012, and used the same type of rats (Sprague-Dawley rats or SD rats for short) that Monsanto used for its chronic toxicity and carcinogenicity studies on glyphosate, the main ingredient of Roundup herbicide.
Séralini found that a Monsanto GMO Roundup-tolerant maize and very low levels of the Roundup herbicide it was engineered to be grown with caused severe organ damage and hormonal disruption in rats fed over a long-term period of two years. Unexpected additional observations were increased rates of large palpable tumors and premature death in some treatment groups. Again though, the study was chronic toxicity study- not a carcinogenicity study."
Séralini's findings were alarming. Both GMO maize NK603 and Roundup caused serious kidney and liver damage. 
"These serious effects had not shown up in Monsanto's 90-day test simply because it was too short. Chronic diseases like organ damage and hormonal disruption can take time to develop and become obvious.
Within hours of the study's release, it came under sustained attack from pro-GM lobbyists and scientists. Leading the campaign to discredit the study was the UK's Science Media Centre, an organization that defends and promotes GM technology and has taken funding from GMO companies like Monsanto and Syngenta."
Séralini's critics soon turned their attention to trying to get the journal that had published the study to retract it. The Monsanto Paper's release reveal this coordinated attack.
"The study was also dismissed by regulatory agencies, including the European Food Safety Authority (EFSA). However, these were the same agencies that had previously approved this or other GM foods as safe. EFSA had also previously argued that 90-day feeding trials were sufficient to see even chronic (long-term) toxic effects, adding that even these short tests were not always necessary.
The criticisms rely on a misrepresentation of the study – that it was a flawed carcinogenicity (cancer) study. In fact it was a long-term (chronic) toxicity study, as is made clear in the title and introduction. Criticizing the study on these grounds is equivalent to criticizing a cat for not being a dog. It is simply an irrelevance, apparently introduced in order to distract from the main findings of the study, which were toxicological in nature and included severe organ damage and hormonal disturbances.
Researchers are required to report tumors even in toxicity studies, according to the chronic toxicity protocol set by the Organization for Economic Cooperation and Development (OECD)"
The criticism leveled against the tumor statistical aspect of Séralini's study is that the numbers of rats in the experiments (ten per sex per group) were too small to draw any conclusions about tumors. The critics claimed that given the relatively low numbers of rats and the tendency of the Sprague-Dawley strain of rat to develop tumors spontaneously, the dramatic increase in large palpable tumors in treated groups of rats was only due to random variation and not to the effects of the GM maize and Roundup herbicide. This is a valid argument and the argument could be made that in order for the tumor data yielded in this study to be seriously considered, the study would have had to have been conducted with far greater numbers of rats (65 individuals minimum) and a less cancer-prone rat used. The Sprague-Dawley (SD) rat is a standard strain for long-term chronic toxicity experiments like Séralini's, as well as carcinogenicity experiments (but with carcinogenicity studies, large numbers must be used.) This is a non issue because the Séralini study was a long-term chronic toxicity study not a carcinogenic study.
Info on Sprague-Dawley rats:
https://www.ncbi.nlm.nih.gov/pmc/articles/PMC411762/,
http://cancerres.aacrjournals.org/content/canres/33/11/2768.full.pdf,
https://www.ncbi.nlm.nih.gov/pubmed/521452)
Scientists condemned the retraction of the study
The retraction was condemned as an "act of scientific censorship" by 181 scientists on the website endsciencecensorship.org.
Séralini's study was supported by hundreds of independent scientists from across the world in a series of petitions, letters, and articles. More than a thousand scientists and scholars in support of Séralini's study. 
"It is unacceptable to retract an entire paper on the grounds of the perceived inconclusiveness of some of its findings. The chronic toxicity findings – the organ damage and hormonal disruption – are solidly based and statistically significant, and have not been challenged by Dr. A. Wallace Hayes [he's the editor of the journal "Food and Chemical Toxicology" who caved to Monsanto and retracted the study] Yet these findings have been removed from the record based on the perceived inconclusiveness of a part of the study's findings – the rates of tumors and mortality." (source)
Two public interest scientific research groups condemned the double standards whereby regulatory authorities relentlessly criticized Séralini's study for perceived weaknesses in methodology, yet accepted at face value far weaker studies carried out by the GMO industry as proof of the products' safety.
David Schubert, a professor with the Salk Institute for Biological Studies in the USA, commented on the purported rationale for the retraction, "The editors claim the reason was that 'no definitive conclusions can be reached.' As a scientist, I can assure you that if this were a valid reason for retracting a publication, a large fraction of the scientific literature would not exist."
Schubert added, "The major criticisms of the Séralini manuscript were that the proper strain of rats was not used and their numbers were too small. Neither criticism is valid. The strain of rat is that required by the FDA for drug toxicology, and the toxic effects were unambiguously significant." (source)
Dr. Michael Antoniou is the Head of the Gene Expression and Therapy Group at King's College London in the United Kingdom, one of the most prestigious universities in the UK. He commented:
"Few studies would survive such intensive scrutiny by fellow scientists. The republication of the study after three expert reviews is a testament to its rigour, as well as to the integrity of the researchers. If anyone still doubts the quality of this study, they should simply read the republished paper.
The science speaks for itself. If even then they refuse to accept the results, they should launch their own research study on these two toxic products that have now been in the human food and animal feed chain for many years."
Dr Jack A Heinemann, Professor of Molecular Biology and Genetics, University of Canterbury New Zealand, called the republication "an important demonstration of the resilience of the scientific community". Dr Heinemann continued, "The first publication of these results revealed some of the viciousness that can be unleashed on researchers presenting uncomfortable findings. I applaud Environmental Sciences Europe for submitting the work to yet another round of rigorous blind peer review and then bravely standing by the process and the recommendations of its reviewers, especially after witnessing the events surrounding the first publication.
"This study has arguably prevailed through the most comprehensive and independent review process to which any scientific study on GMOs has ever been subjected. (source)
Conflicts of interest revealed
In 2017, secret Monsanto documents revealed how Monsanto strategized to attempt to discredit the study and pressure the publisher to retract the study.
Then, according to SpinWatch, 11 of the authors of letters to the editor slamming Séralini's study had undisclosed financial relationships with Monsanto. In 2013, Paul Christou, the editor of Transgenic Research, coauthored an attack on Séralini and the FCT editors in his own journal, calling for a retraction of the study. Christou did not disclose his multiple conflicts of interest, including being an inventor on patents on GM crop technology, many of which Monsanto owns. (source)
Six months after it published Séralini's study, Food & Chemical Toxicology brought in a new editor to specialize in papers on biotech. Richard E. Goodman worked for Monsanto from 1997-2004 as a regulatory scientist who helped the company get federal approval for biotech crops. (source)
Email communications obtained by the U.S. consumer advocacy group U.S. Right to Know show Goodman communicating with Monsanto about how best to criticize the Séralini study and others. Scientists' ties to corporate interest should be examined further, especially when they are editors of top scientific publications.
The Study
The Séralini study has since has been republished in the Environmental Sciences Europe
Note:
Corn genetically engineered to be pesticide-tolerant or insect-resistant makes up 88 percent of the U.S. corn crop.  Monsanto's Roundup Ready varieties make up the vast majority—an estimated 70 percent of the U.S. corn crop; it is widely planted in Brazil as well.
source: Institute For Agriculture and Trade Policy https://www.iatp.org/blog/201209/new-safety-concerns-raised-by-gmo-corn-study