Why EMR (Electromagnetic radiation) Can Be Dangerous And How To Use Devices Safely
There is growing concern among health officials regarding the health hazards posed by non ionizing Electromagnetic Radiation (EMR) generated by various electrical devices.
EMR radiation is also sometimes referred to as EMF, which stands for Electromagnetic Field or Frequencies. EMR and EMF are the same thing and this article will simply use EMR. EMR has been linked to various health issues, including cancer, infertility, sleep disorders, and developmental problems, and others.
Here's how EMR works. First a little background on electromagnetic radiation in general: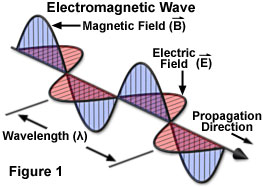 Electromagnetic waves have both an electric field and a magnetic field oscillating perpendicular to each other and perpendicular to the direction of wave propagation. Electric and magnetic fields exist wherever electric current flows – in power lines and cables, residential wiring and electrical appliances.  Electric fields arise from electric charges, magnetic fields arise from the motion of these electric charges (i.e. a current).
Electromagnetic waves travel in both waves and particles, they can instantaneously transform into one or the other or both (more on the trippyness quantum physics here). The frequency of the electromagnetic wave decides the energy stored in it- the higher the frequency of the waves, the more energy the wave transmits.
This broad range of wavelengths is known as the electromagnetic spectrum (EM spectrum). The spectrum is generally divided into seven regions in order of decreasing wavelength and increasing energy and frequency. See below.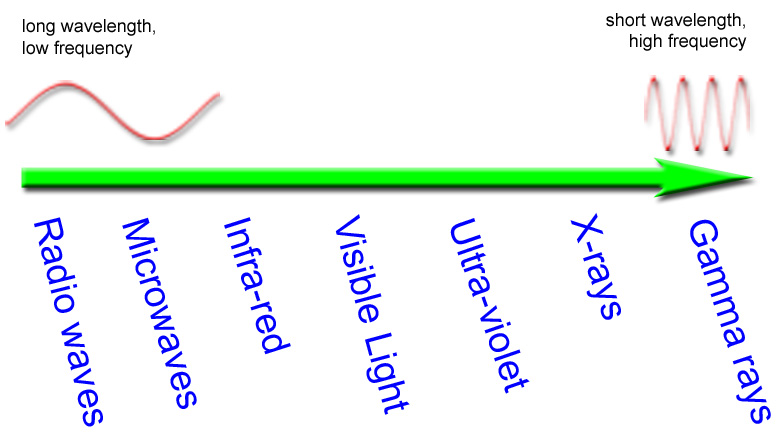 Radiation is the emission (sending out) of energy from any source. X-rays are an example of radiation, but so is the light that comes from the sun and the heat that is constantly coming off our bodies.
There are two types of electromagnetic radiation:
Ionizing Radiation: Examples of high-energy radiation include x-rays and gamma rays. They, as well as some higher energy UV radiation, are called ionizing radiation, which means they have enough energy to remove an electron from (ionize) an atom or molecule. This can damage the DNA inside of cells, which can result in cancer.
Non-ionizing radiation: This refers to any type of electromagnetic radiation that does not carry enough energy per quantum (photon energy) to ionize atoms or molecules—that is, to completely remove an electron from an atom or molecule. In laymen's terms, Non-ionizing radiation has enough energy to move atoms in a molecule around or cause them to vibrate, but not enough to ionize them (remove charged particles such as electrons). This is the type of radiation the health community is now discovering has it's own health dangers. When you read about "the dangers of EMR", or how a personal electrical device could be emitting  "EMR"- it's non ionizing radiation that they are talking about.
Although it obviously isn't as harmful as ionizing radiation (X-rays etc.), studies have shown that non-ionizing radiation can be dangerous. There are two types of non- ionizing radiation to be concerned about: Radio Frequency (RF) radiation and Extremely Low Frequency (ELF) radiation.
Radio Frequency (RF) radiation is what cell phone signals, Bluetooth signals, and WiFi signals are made of. Radiofrequency (RF) radiation, which also includes radio waves and microwaves, is at the low-energy end of the electromagnetic spectrum. If RF radiation is absorbed in large enough amounts by materials containing water, such as food, fluids, and body tissues, it can produce heat. This is how your microwave oven works. Devices like cellphones, computers, Bluetooth, WiFi stations, and microwaves all emit RF radiation.
Extremely Low Frequency (ELF) radiation is generated by a device's hardware. ELF is also generated by household appliances like a toaster or electric blanket. When electricity passes through a wire, it creates an electromagnetic field that exerts force on nearby objects, including animals and humans. At one time, it was believed that low-level electromagnetic fields were not harmful, but many scientists now agree that ELF fields are indeed hazardous to human health. They are now considered "probable carcinogens," and have been linked to cases of childhood leukemia, lymphoma, and other health conditions. ELF fields induce electric fields and currents in the body; the exact mechanism by which exposure leads to cancer has not been established but one potential mechanism may be due to ELF's ability to alter the expression of certain genes; turning them on and off at inappropriate times, which may cause them to initiate cell proliferation. At very high field strengths, ELF fields cause nerve and muscle stimulation and changes in nerve cell excitability in the central nervous system.
Are Cellphones dangerous and if so, how do I safely use one?
Cell phones emit the type of EMR called RF (which stands for radio frequency). Based on evidence of the association between RF radiation and cancer, the World Health Organization's International Agency for Research on Cancer (IARC) recently classified RF radiation as "possibly carcinogenic to humans." Finally, because children have thinner skulls and their brains are still developing, they are even more vulnerable to EMF radiation than adults, yet these days many kids use a cell phone on a regular basis.
Here are some important statistics on brain tumors in young people and the link to cell phone use:
Brain cancer is the leading cause of cancer death in young people under age 20.
Brain cancer is the third leading cause of cancer death in young adults ages 20-39.
Sources:
Brain Tumor Council of Canada,
Also, research published by Dr. Lennart Hardell indicates that brain tumor risk increases with more years of cell phone use. Proving the effects of cell phone radiation are cumulative with more hours of use, those with the most usage had a 300% increase in having a brain tumor on the same side as a cell phone was most used. The official technical abstract of this study can be found here: http://www.spandidos-publications.com/10.3892/ijo.2013.2111.
Here's link to literally hundreds of studies published by respected medical bodies linking EMR (which cell phones emit) to serious health risks.
*Note: Several organizations say there is not enough proof that cell phones could be harmful. But these organizations take a long time to catch up sometimes. Don't forget the American Medical Association spent decades saying cigarettes were safe. *Note: These folks also say aspartame is safe
What About Bluetooths?
Don't use Bluetooths- they emit RF electromagnetic radiation just like your cell phone does. Bluetooths work like little radio receivers and they will emit RF right next to your brain whether you are using a Bluetooth to talk on your cellphone wirelessly or to listen to music wirelessly.
It's best to use a wire like this when using a cellphone. Do not use wireless earbuds to listen to music- they are just miniature bluetooths (the cellphone uses a radio signal to send the music to the earbud). I like this brand. These are relatively cheap, and last for 3-6 months. They double as headphones too.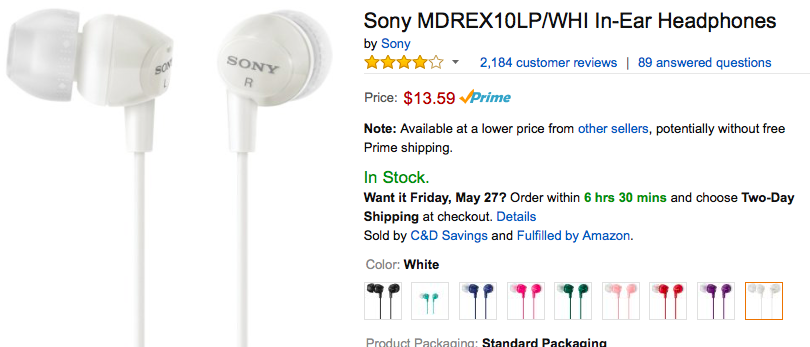 What About Laptop EMR?
Make sure you're protecting your genitals and internal organs from your laptop electromagnetic radiation (EMR). The Journal of Fertility and Sterility put out by the American Society of Reproductive Medicine published a study that found use of laptop computers decreases human sperm motility and increases sperm DNA fragmentation- thus posing potentially serious health risks and infertility. Many doctors are now recommending not placing the laptop or tablet on top of your body unless you have a proper shield that blocks the radiation, like the Defenderpad. I like this product because it is independently laboratory tested and has all the statistics on its website, defendershield.com. This company also manufactures tablet shields too. Note: I do not financially benefit from recommending any of the products in this post.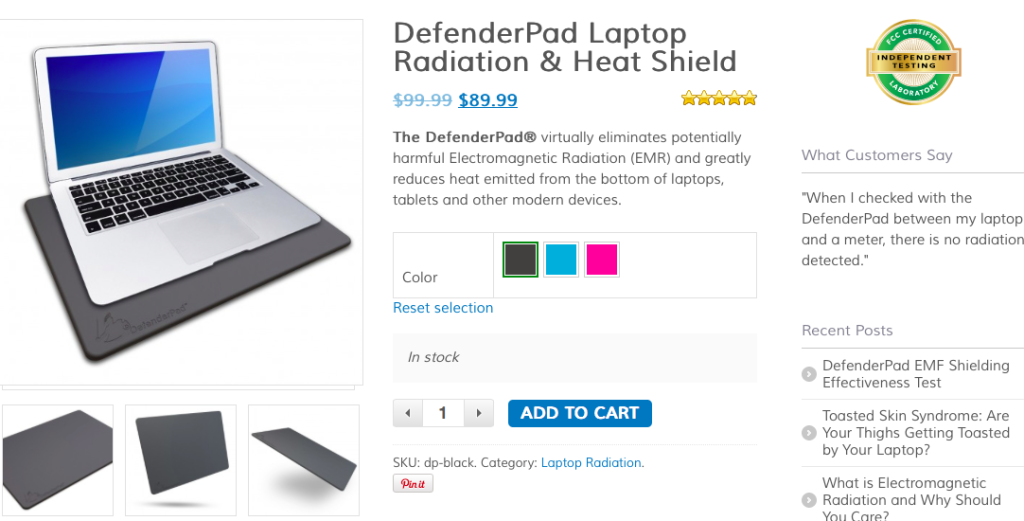 I really like this product because I always have the laptop on my stomach while I'm in bed. It's works great and keeps the computer running cooler too. Here's mine: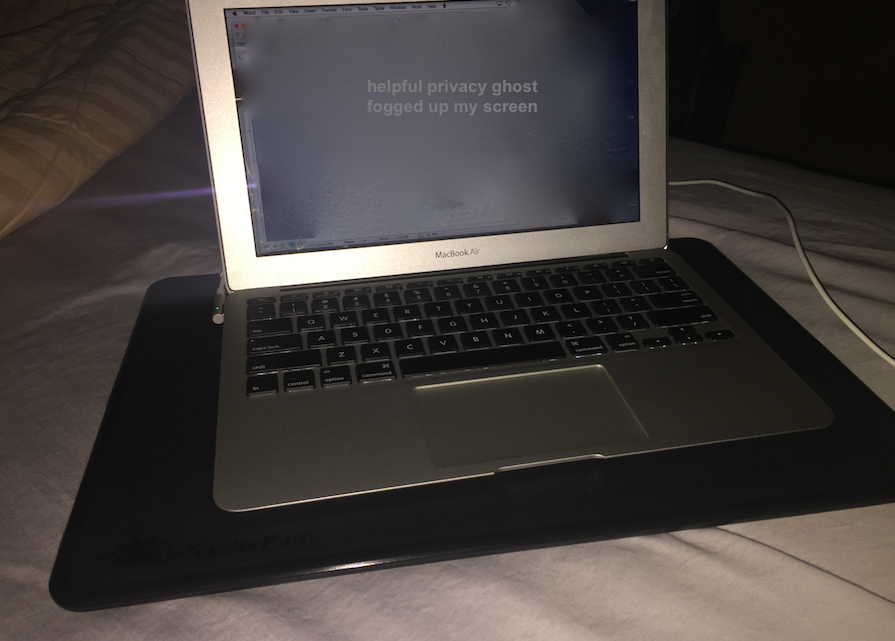 What About WiFi?
I don't think you need to worry about having devices like wifi modems in your home- the EMR from these devices lessens exponentially the further you are away. Three feet away or so from the WiFi station and you're fine. Standing next to one while dusting it is not a problem. The concern is about having a highly emitting EMR device directly on your person on a regular basis. AN excellent way to deal with EMF in the home is to ground yourself with an earthing device (more on this at the end of this article.)
What About Household Appliances like Electric Blankets and Microwave Ovens?
In 2002, IARC published a monograph classifying ELF magnetic fields as "possibly carcinogenic to humans" (source). It's important not to use devices that generate an electromagnetic field for prolonged periods directly on the body (something like a pacemaker is so tiny it's harmless) whereas an electric blanket or heating pad is much stronger. Don't use electric blankets or pads.
Everyone by now should know it is not safe to stand directly in front of a microwave oven while it is operating. As long as you're standing approx. three feet away from it though you'll be fine, the radiation from these devices lessens exponentially the further you're away.
Again, for quick reference, here's link to literally hundreds of studies published by respected medical bodies linking EMR to serious health risks.
Earthing
This article explains how earthing can protect you from EMR damage as well as greatly improve your health.