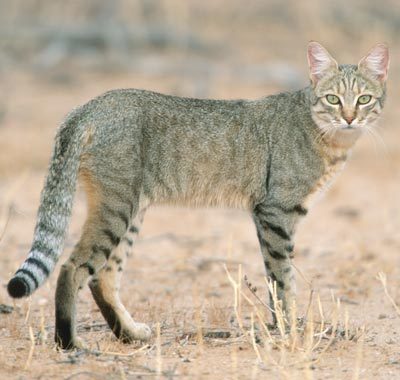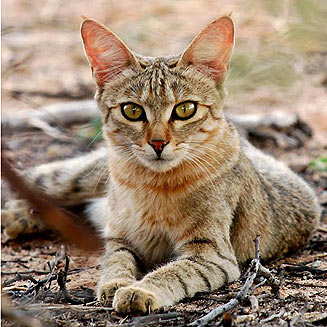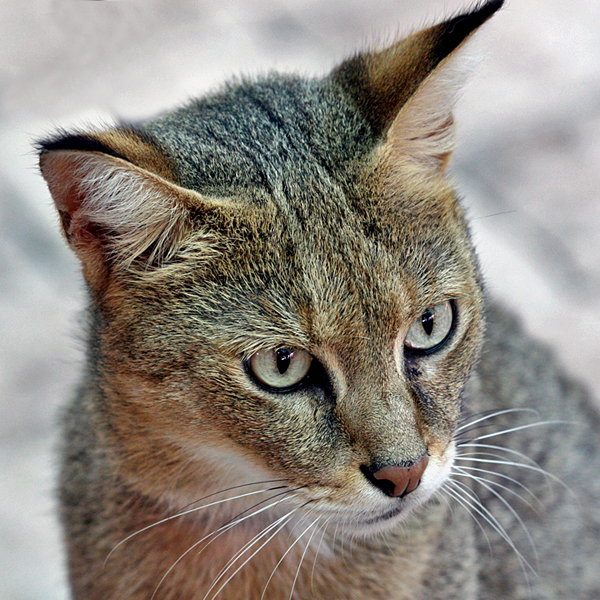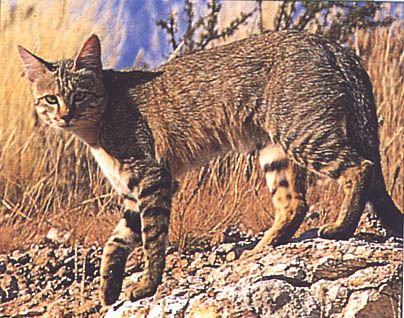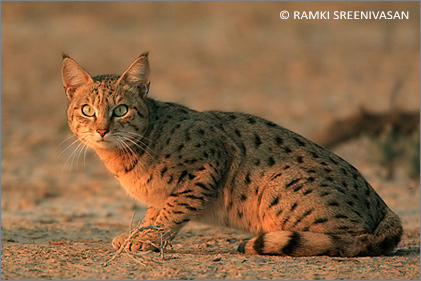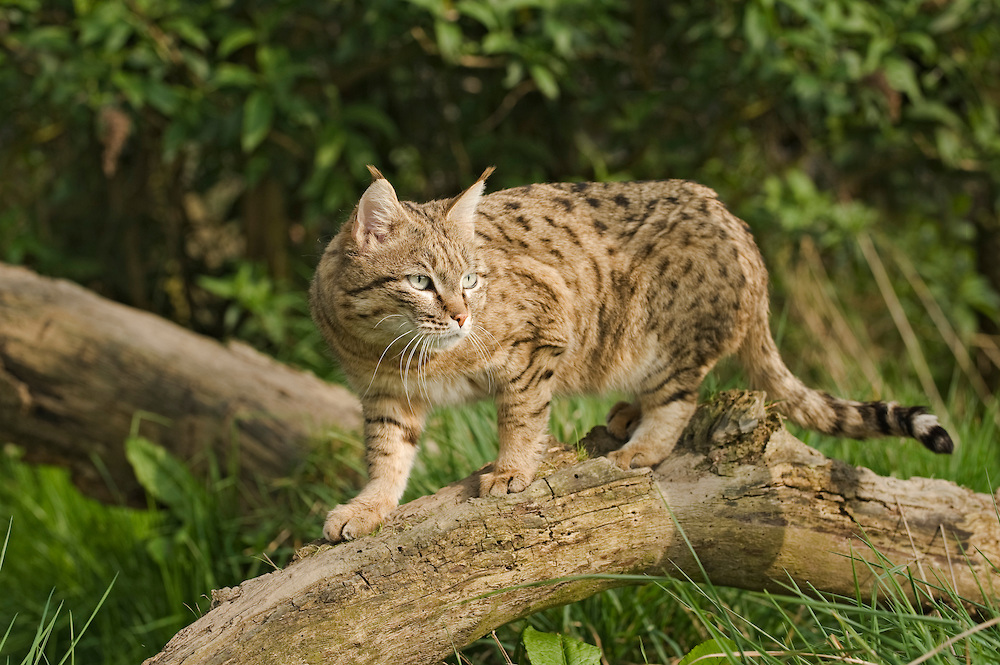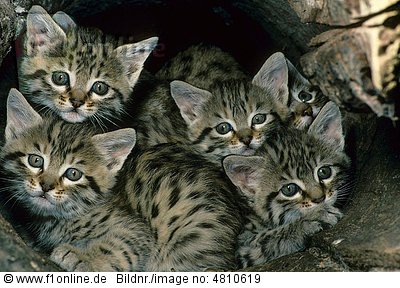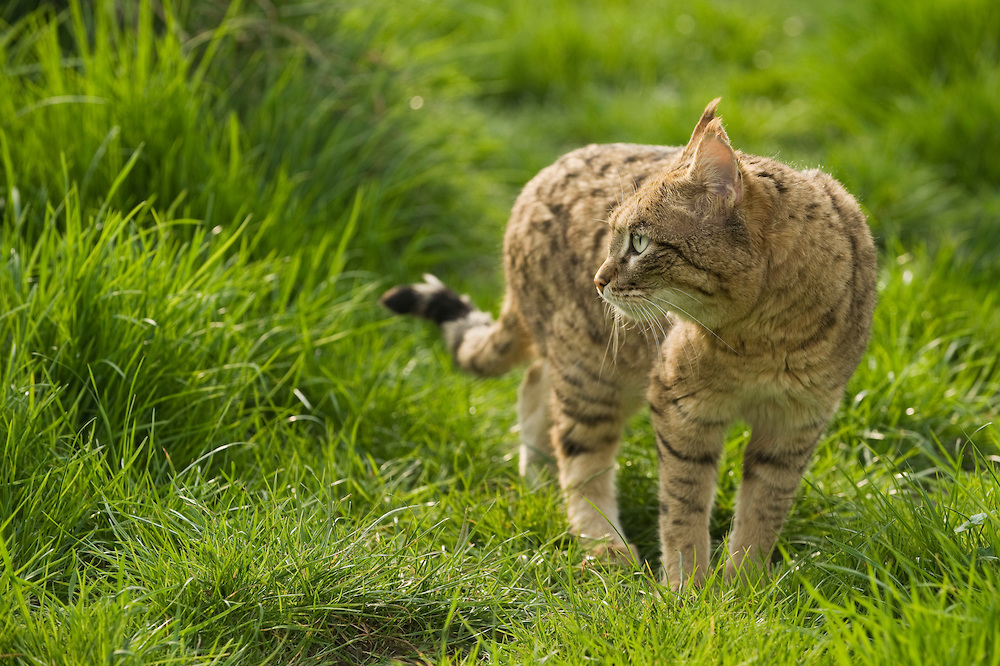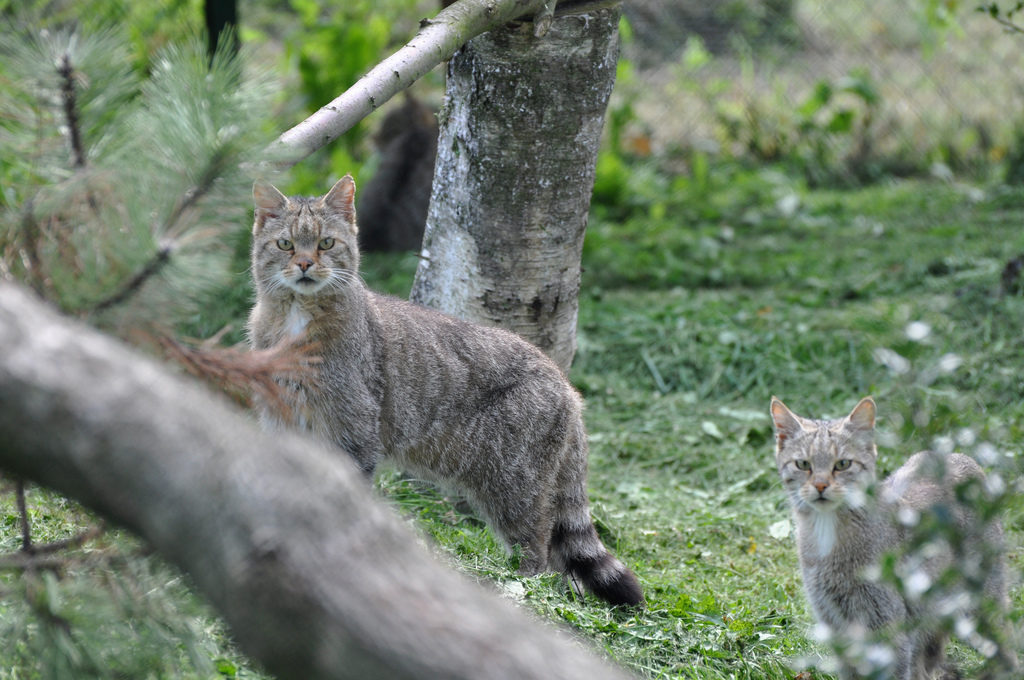 Wildcat
Kingdom: Animalia
Phylum: Cordata
Class: Mammalia
Order: Carnivora
Family: Felidae
Subfamily: Felinae
Genus: (Total members of this genus: Chinese Mountain cat, domestic cat, Jungle cat, Sand cat, Black footed cat, African wildcat, Asian Wildcat, European wildcat)
Species: Felis silvestris 
The Wildcat (Felis silvestris) is a small cat native to most of Africa, Europe, and Southwest and Central Asia into India, western China, and Mongolia. This is an actual wild cat species- not to be confused with a feral cat (which is a domesticated cat that has returned to living in a wild state). However, Wildcats have been known to get it on with domesticated cats.
The Wildcat can look different depending on what part of the world it lives in. Some are a little more spotted, or striped, lanky, or plump and furry. For example, the Asiatic Wildcat has a bit more spots, the African Wildcat has more faint stripes, and the European Wildcat has long fur and a bushy tail with a rounded tip, and is larger than a domestic cat. There are numerous subspecies.
The Wildcat is believed to be the ancestor of the domestic cat. Genetic, morphological, and archeological evidence says the housecat might have been domesticated from the Wildcat around 9,000 to 10,000 years ago in the Fertile Crescent region of the Middle East, during the rise of agriculture and the need to protect grain stores from rodents. The African wildcat likes to hunt at night and at early dawn. It primarily eats rodents, birds and snakes.
As of 2015, the Wildcat is listed by the IUCN as Least Concern.