Wild Cats: The Black Footed Cat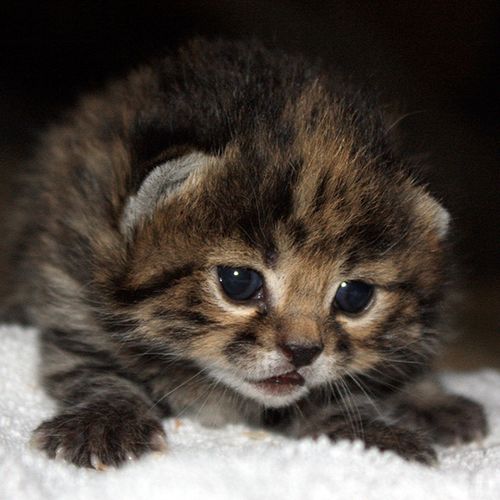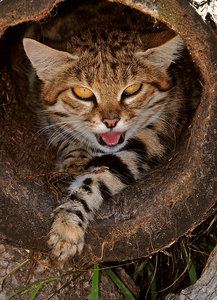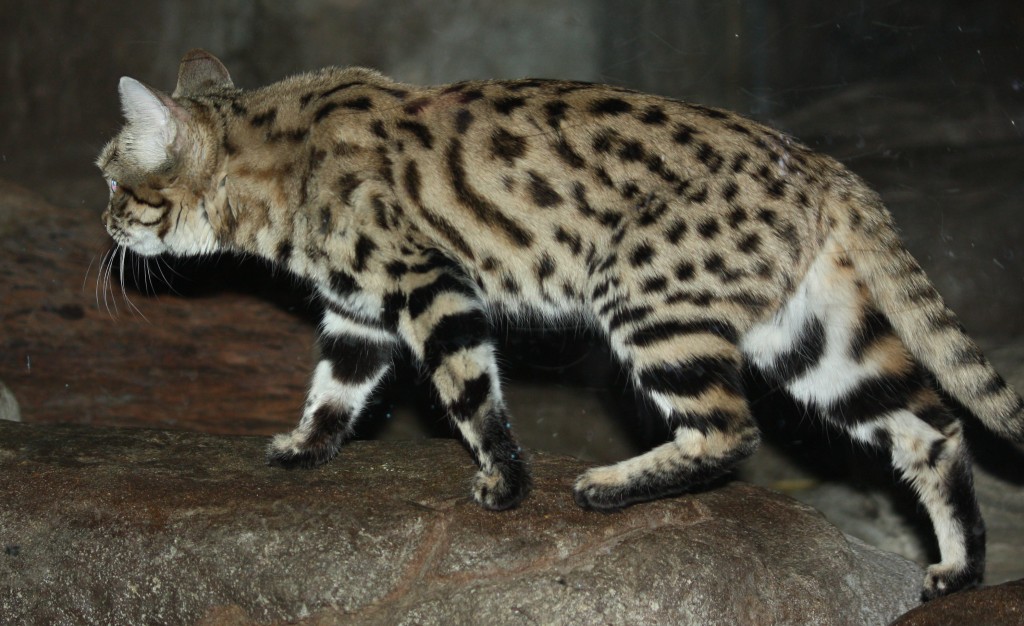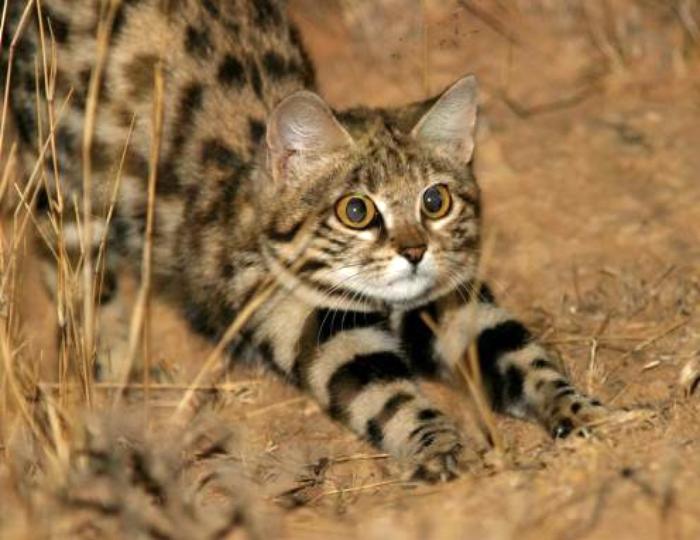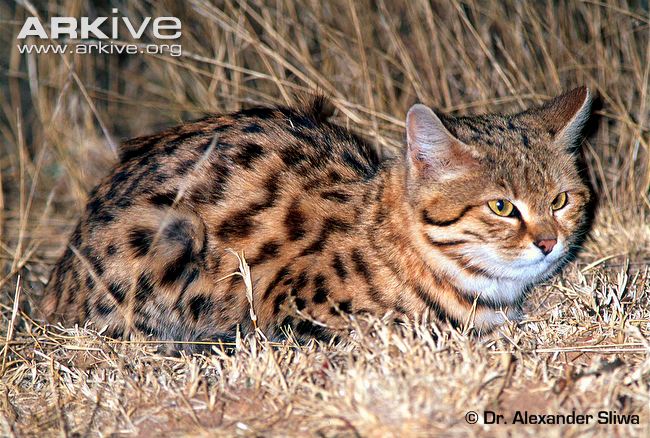 Black-footed Cat
Kingdom: Animalia
Phylum: Cordata
Class: Mammalia
Order: Carnivora
Family: Felidae
Subfamily: Felinae
Genus: Felis (Total members of this genus: Chinese Mountain cat, domestic cat, Jungle cat, Sand cat, Black footed cat, African wildcat, Asian Wildcat, European wildcat)
Species: Felis nigripes
The Black-footed cat is one of the smallest wild cats in Africa and indeed in the whole world. It weighs on average only 2.4 lb. to 4.2 lb.(1-2ish kg) and is 8-10 inches tall (20-25 cm). Some females have been found weighing only 1.5 kg so that would make the black-footed cat the smallest of all the wild cats.
Black footed cats are buff-colored as a base and covered with thick black spots that turn into stripes. They have bigger heads in proportion to their body than is usual in the cat kingdom. The underside of the paw and the paw pads are black, hence their name. Black-footed cats are basically nocturnal, sometimes crepuscular (active during twilight hours and early dawn). They live in the arid lands of southern Africa, Botswana, Namibia, Zimbabwe, and Angola- but not in the most unforgiving hottest areas of the Namib or Kalahari deserts. They seem to enjoy grassland type areas best, which is where they can find a lot of rodent and birdie dinners. During the day, they hide out in abandoned burrows or in termite mounds.
Kittens are independent when they are four or five months old but they may remain in their mother's territory for a while before becoming completely solitary adults.
It is said a black footed cat when cornered can be quite fiercesome. In Africaans they are called "miershoop tier" which means "anthill tiger". They have been known to take down birds and hares larger than themselves. Captive Black footed cats have lived up to 13-16 years. In the wild they live 4-13 yrs.
As of 2015 the IUCN listed the Black Footed Cat as Vulnerable.