Wild Cats: The Flat-headed Cat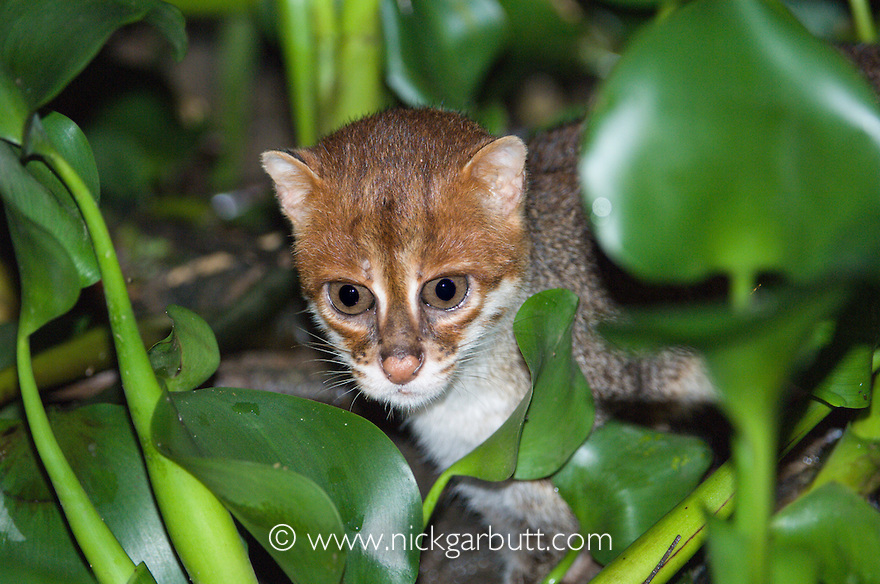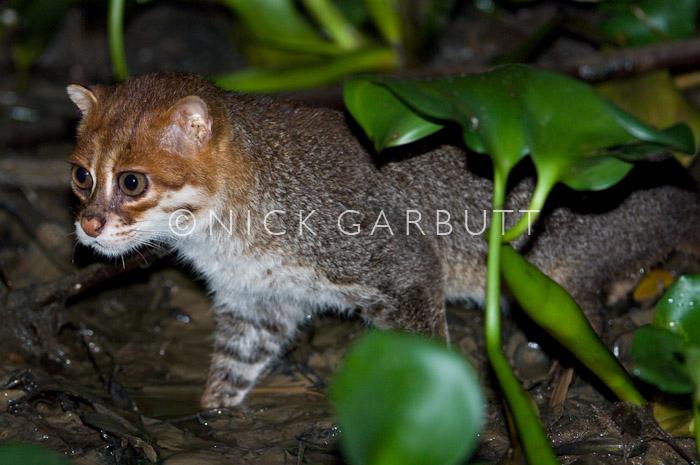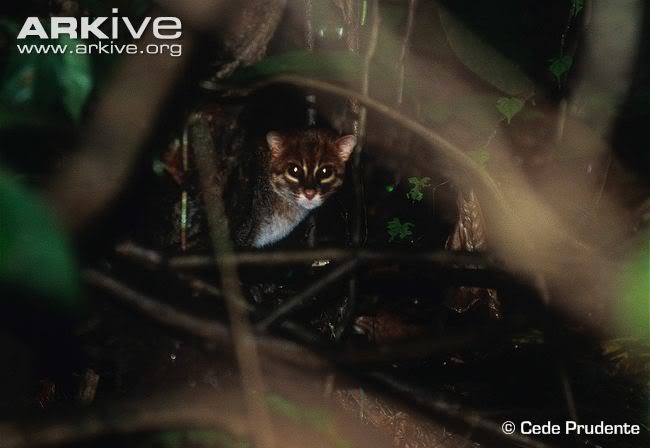 Flat-headed Cat
Kingdom: Animalia
Phylum: Cordata
Class: Mammalia
Order: Carnivora
Family: Felidae
Subfamily: Felinae
Genus: Prionailurus (Total members of this genus: Leopard cat, Iriomote cat, Flatheaded cat, Rusty Spotted cat, and Fishing cat)
Species: Prionailurus planiceps
 The Flat-headed cat lives only in lowland tropical rainforest habitat along riverbanks. They are found in southern Thailand, Peninsular Malaysia, Sabah, Sarawak, Brunei, Kalimantan, and Sumatra. They are really weird cats! They look like half cat, half otter. This is because they have adapted to their riverine habitat and fish eating lifestyle. Somebody shot one and the entire stomach contents was fish. They have been observed washing food raccoon style. And also eat frogs and crustaceans.
Flat-headed Cats are 41-50 cm ling (16-20 in) and weigh 1.5-2.5 kg (3.3-5.5 lb). They have a flattened forehead and a strange protruding muzzle. The Flat-headed cat has short little ears low on his head almost like a seal's. They have reddish brown roan fur and a pale underbelly. Their eyes are more forward in their face and closer together compared to other cats, this gives them improved stereoscopic vision. Their anterior upper premolars are larger and sharper compared to other cats, this gives them the ability to snatch slippery aquatic prey easier. Their jaws are very powerful for their size. They have shortish legs, claws that don't retract all the way, and webbing between their toes (this interdigital webbing helps them negotiate muddy environments and swim. Their toe webbing is even larger than a Fishing cat's.) They are at least as well adapted for an aquatic environment as the Fishing cat is. They actually catch fish with their heads completely submerged under water!
As of 2015 the IUCN lists the Flat-headed Cat as Endangered due to destruction of their wetland habitat. There might be fewer than 2500 adults alive. They are rare in zoos. Luckily the new generation is showing a deep interest and respect for the environment and all its citizens so this cat's population numbers can turn around quickly as more rainforest and wetland habitat is preserved into parks.