Wild Cats: The Iberian Lynx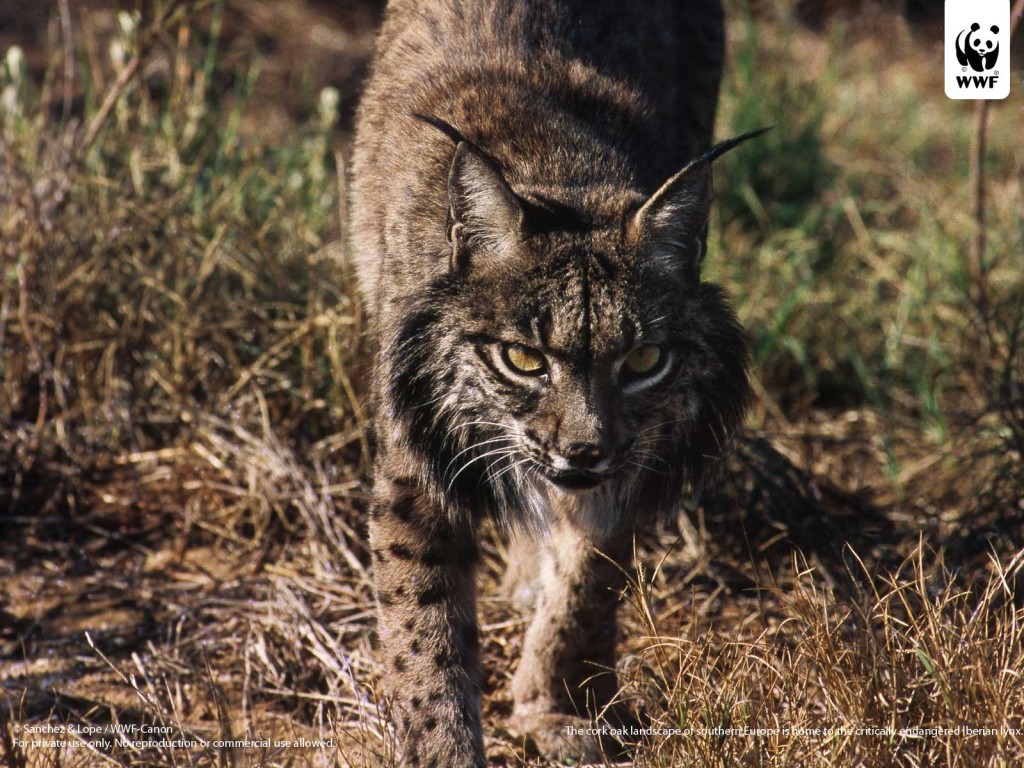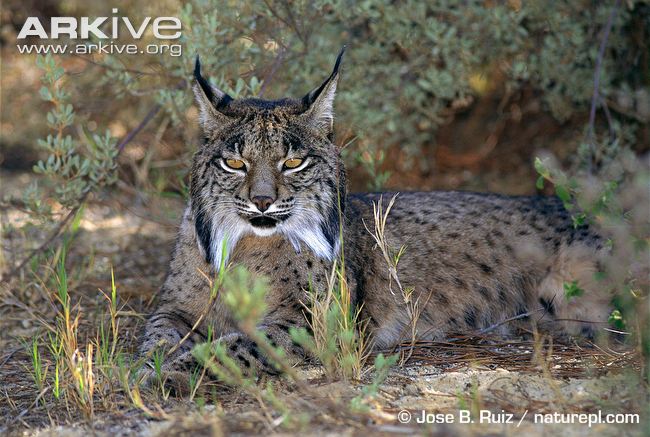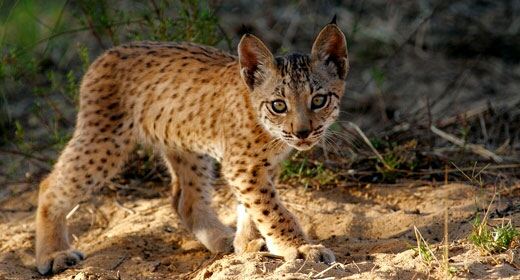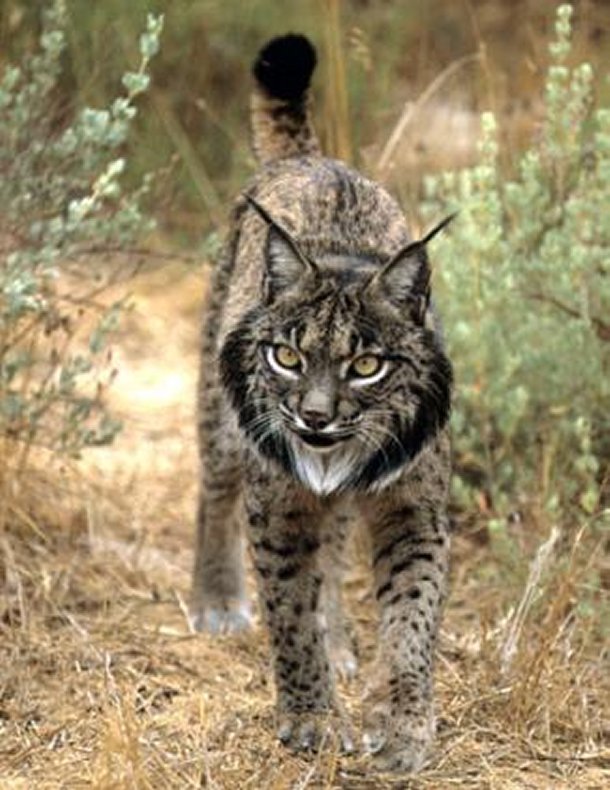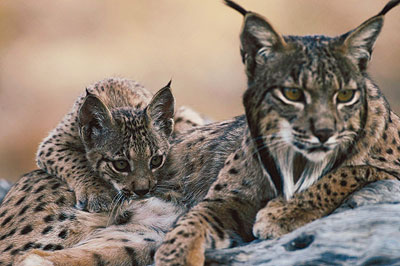 Iberian Lynx
Kingdom: Animalia
Phylum: Cordata
Class: Mammalia
Order: Carnivora
Family: Felidae
Subfamily: Felinae
Genus: Lynx (Total members of this genus: Canadian lynx, Eurasian lynx, Iberian lynx, and Bobcat)
Species: Lynx pardinus
Background on the Lynx Genus
A lynx is any of the four species within the Lynx genus of medium-sized wild cats, which includes the bobcat. The name "lynx" originated in Middle English via Latin from the Greek word λύγξ, which is derived from the Indo-European root leuk, meaning ("light, brightness")- in reference to the luminescence of its reflective eyes.
Neither the caracal, sometimes called the desert lynx, nor the jungle cat, called the jungle lynx, is a member of the Lynx genus.
The four lynx species have the largest range across the world of any felid, and are found on both sides of the Atlantic.
All Lynx or (Lynxes, you can say it either way) have a short tail, characteristic tufts of black hair on the tips of their ears, and large padded paws for walking on snow. Their paws may be larger than a human hand or foot.
Body colour varies from medium brown to goldish to beige-white, and is often marked with dark brown spots, especially on the limbs. All species of lynx have white fur on their chests, bellies and on the insides of their legs.
Lynx's pupils contract to circles instead of slits in daylight. Generally the pupils of most small cats contract to vertical slits, while those of tigers and most other big cats contract to a circle. There some exceptions, just to name a couple: the snow leopard's eyes apparently contract to a sort of oblong shape and the Pallas cat's eyes contract to circles even though it is a smaller cat.
The Iberian Lynx
The Iberian Lynx is the only lynx that's listed as Endangered by the IUCN (as of 2015). In 2014 it was listed as Critically Endangered and in 2015 their numbers increased enough to be recategorized as Endangered, so there is progress being made.
It became endangered because it is a rabbit specialist and isn't too flexible about eating anything else. Some rabbit diseases reduced the rabbit population and that was the precipitating factor in the Iberian lynx's decline. Also, its numbers have fallen due to human encroachment on its scrubland territory, being hunted for its coat, and because ranchers say they bother their livestock. But folks are making an effort to save the species and their numbers are definitely beginning to come back.
The Iberian lynx only lives in reserves in the south of Spain and isolated parts of Portugal. The shoulder height is 60 to 70 cm (24 to 28 in). The male is larger than the female: males weigh 12.9-26.8 kg (28-59 lb), females are usually around 9-10 kg (21ish lbs). They are gorgeous creatures with large dark spots on their tawny coats and black and white ruffs at their throats. They look like Scar from the Lion King.