Wild Cats: The Iriomote Cat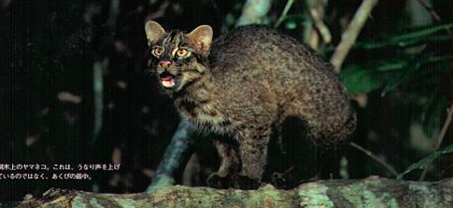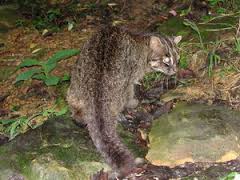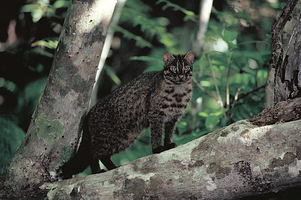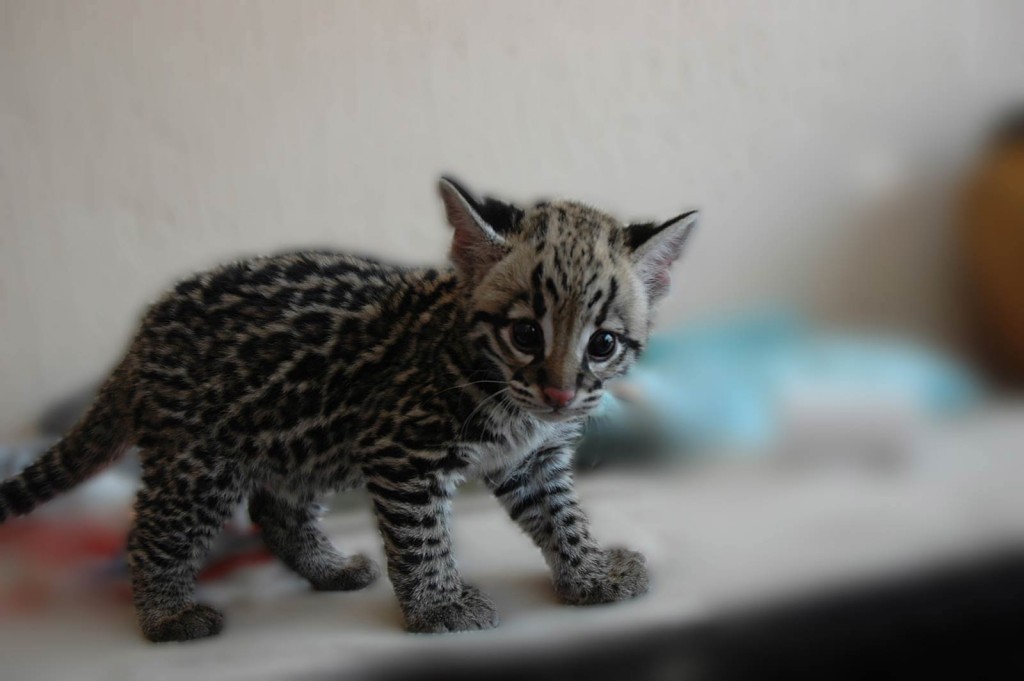 Iriomote Cat
Kingdom: Animalia
Phylum: Cordata
Class: Mammalia
Order: Carnivora
Family: Felidae
Subfamily: Felinae
Genus: Prionailurus (Total members of this genus: Leopard cat, Iriomote cat, Flatheaded cat, Rusty Spotted cat, and Fishing cat)
Species: Prionailurus bengalensis iriomotensis
The Iriomote cat is one of the leopard cat subspecies who is Critically Endangered. They are given their own section because even though they are a subspecies, they are only found on the Japanese Island of Iriomote so are kind of considered a separate species too. As of 2015 the IUCN lists the Iriomote Cat as Critically Endangered , which means there may be fewer than 250 individuals left. The Japanese government has launched a conservation program.
Iriomote island is made up of subtropical evergreen forests and mangrove swamps near waterways. It is the smallest habitat of any wild cat.
Iriomote cats weigh 3-5 kg (6-11 lbs). They look like tiny coffee colored leopards with black spots and stripes and white and black eyeliner around the eyes. They can swim. They are nocturnal. They eat birds, bugs, and small mammals. They live around eight years in the wild and around 13 in captivity. The phenotyping of the Iriomote cat proved that they genetically were extremely close to the leopard cat and it's thought that they split off into two separate species 180,000 to 200,00 years ago.