Wild Cats: The Jaguarundi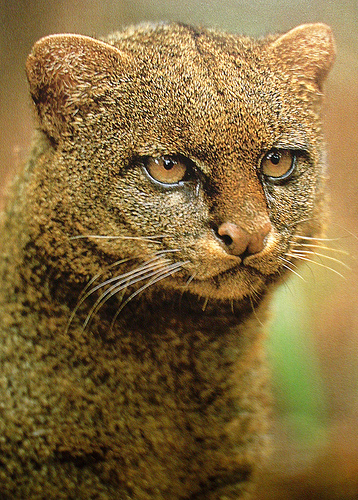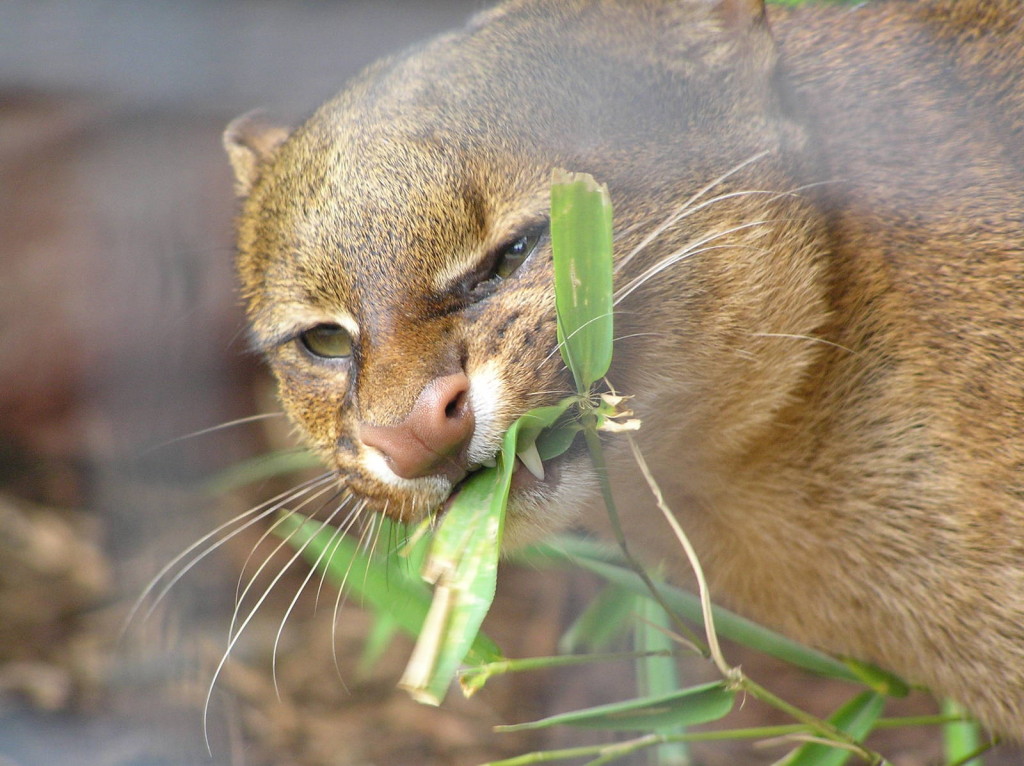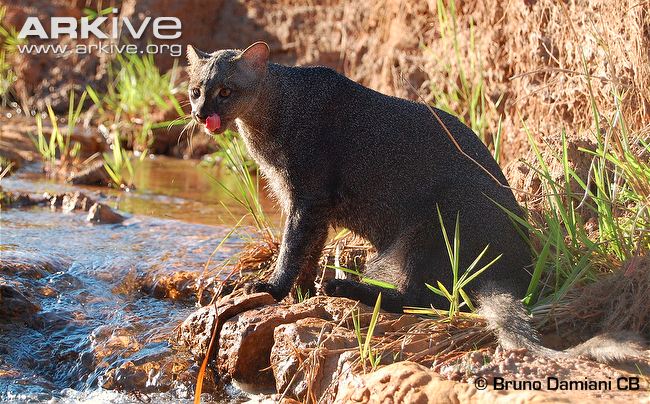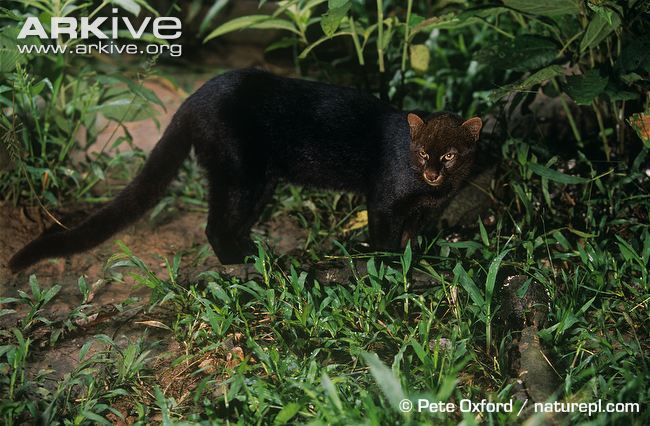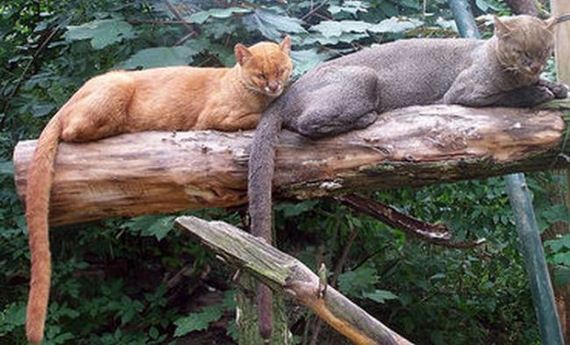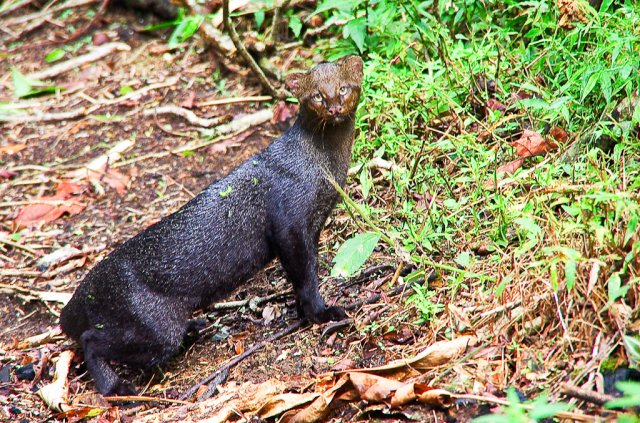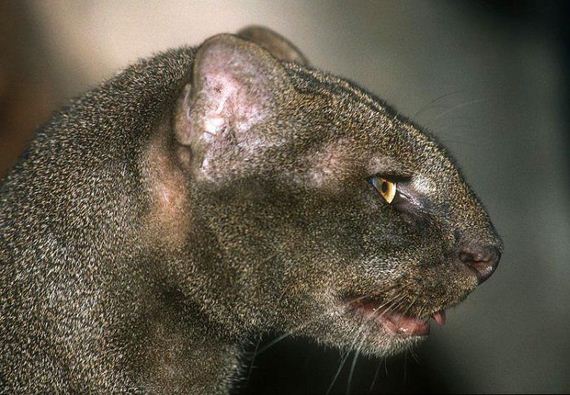 Jaguarundi
Kingdom: Animalia
Phylum: Cordata
Class: Mammalia
Order: Carnivora
Family: Felidae
Subfamily: Felinae
Genus: Puma (Total members of this genus: Mountain Lion and Jaguarundi)
Species: Puma yagouaroundi
Subspecies:
Puma yagouaroundi yagouaroundi . (Guyana and the Amazon Rainforest)
Puma yagouaroundi armeghinoi (western Argentina, far eastern Chile)
Puma yagouaroundi cacomitli (southern Texas and eastern Mexico)
Puma yagouaroundi eyra (Brazil, Paraguay and Argentina. Also known as the Eyra cat in these areas)
Puma yagouaroundi fossata (southern Mexico to Honduras)
Puma yagouaroundi melantho (Peru and Brazil)
Puma yagouaroundi panamensis (Nicaragua to Ecuador)
Puma yagouaroundi tolteca (western Mexico; unconfirmed sightings have been reported in Arizona and Sonora)
The jaguarundi is a small, wild cat native to Central and South America and even up into Texas. They are a trippy looking cat- one of the strangest. Their nickname is the "otter cat". Their body length is 53-76 cm (21-30″) and weight is 3-7 kg (6.6-15 lbs). So they are about the size of a housecat, but they sure don't look like one. They are a deep monchrome cocoa brown color, with a long flattish furry tail. They have a funny smooshed face and short round little ears. Lithe little torso and strong tough paws which appear a little too big their body. They do look like otters, or a creature from the Pleistocene times.
The jaguarundi is found from southern Texas and coastal Mexico in the north, through Central and South America east of the Andes, and as far south as northern Argentina. Its habitat is lowland brush areas close to a source of running water, and may include any habitat from dry thorn forest to wet grassland. While commonly found in the lowlands, they have been reported at elevations as high as 3,200 m (10,500 ft). Jaguarundis also occasionally inhabit dense tropical areas. Its presence in Uruguay is uncertain.
Jaguarundis become sexually mature at about two years of age, and have lived for up to 10 years in captivity. The jaguarundi is closely related to the much larger and heavier cougar, having a similar genetic structure and chromosome count.
Jaguarundis are not particularly sought after for their fur, but are suffering decline due to loss of habitat. The Texas Parks and Wildlife Department has expressed concern that the presence of the jaguarundi in South Texas may be imperiled due to loss of the cat's native habitat.
Jaguarundis are primarily diurnal, being active during the day rather than evenings or night. They are comfortable in trees, but prefer to hunt on the ground. They will eat almost any small animal they can catch, mostly small rodents, reptiles, and ground feeding birds. They have also been observed to kill larger prey, such as rabbits, and opossums; relatively unusual prey include fish and even marmosets. Like many other cats, they also include a small amount of vegetation and bugs in their diets.
Although they seem to be somewhat more gregarious than many other cats, willing to tolerate the close presence of other members of their species, in the wild, they are generally encountered alone, suggesting a solitary lifestyle.
Jaguarundis make an unusually wide range of vocalisations, including purrs, whistles, yaps, chattering sounds, and even a bird-like chirps which they use to lure birds closer to them.
P. y. cacomitli, P. y. fossata, P. y. panamensis, and P. y. tolteca are listed as endangered under the Endangered Species Act (The Endangered Species Act (ESA) is the strongest and most important United States federal law protecting imperiled wildlife and plants.
As of 2015 the IUCN lists the Jaguarundi as "Least Concern". This species requires protection in order to keep its numbers as healthy as they appear to be.