Wild Cats: The Jungle Cat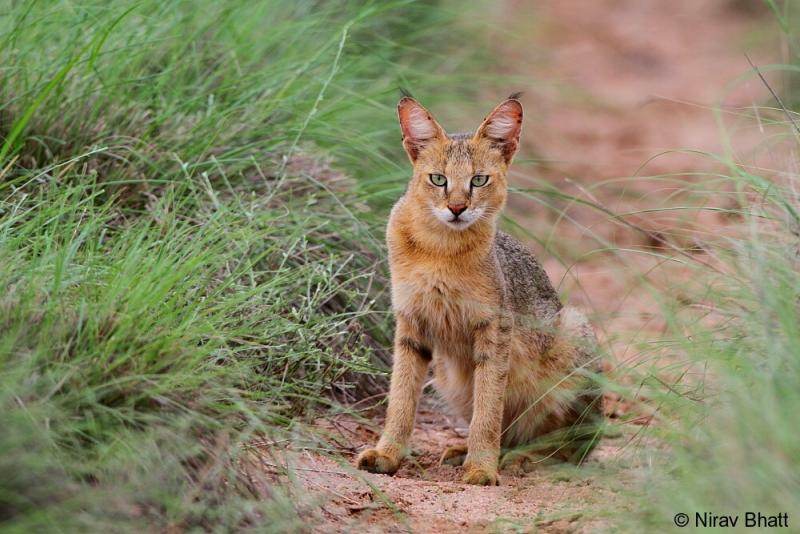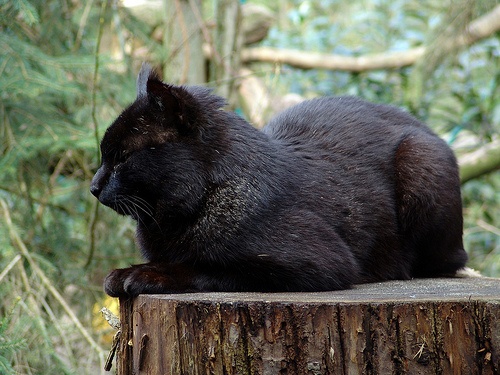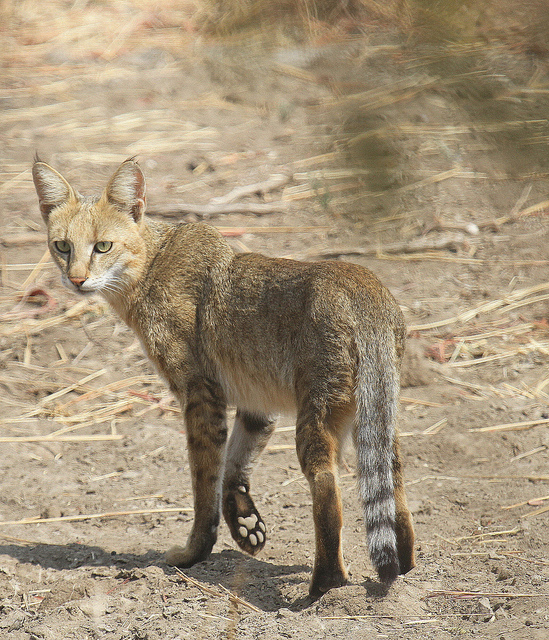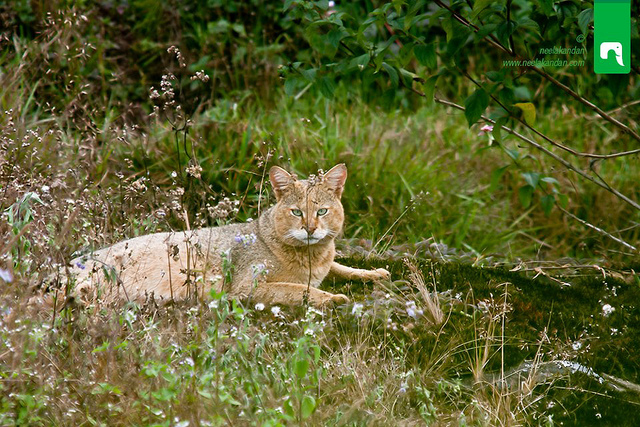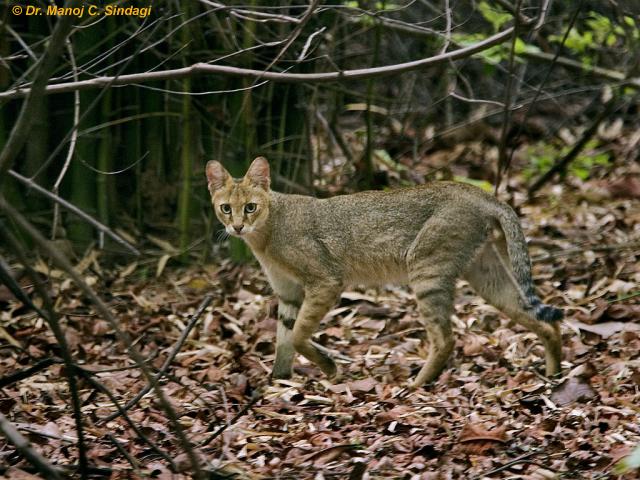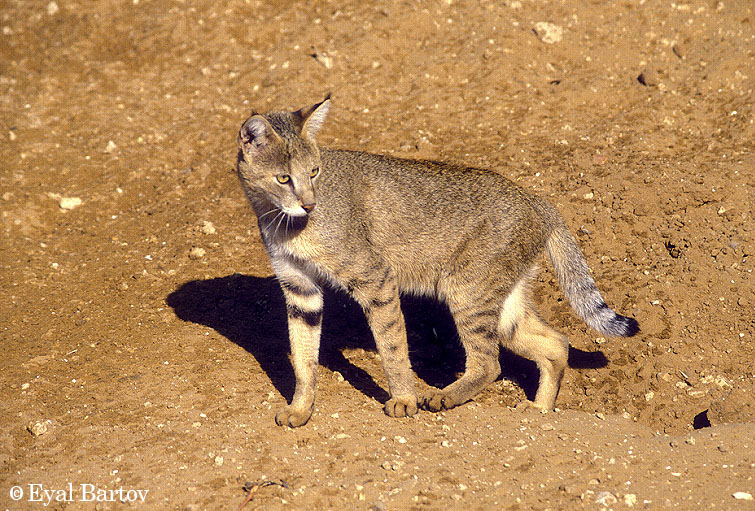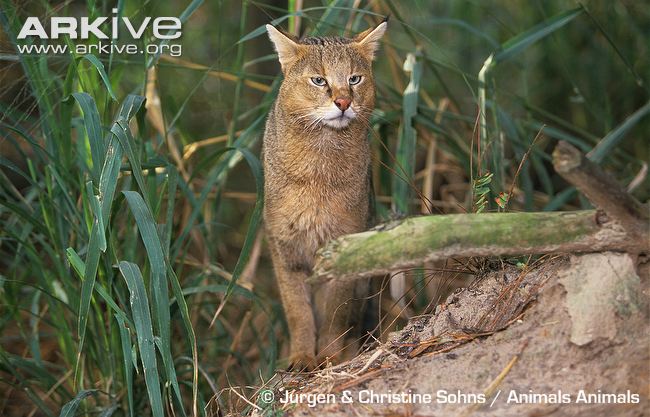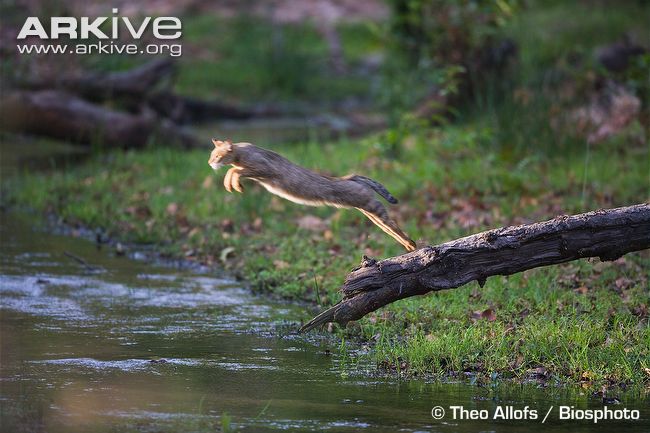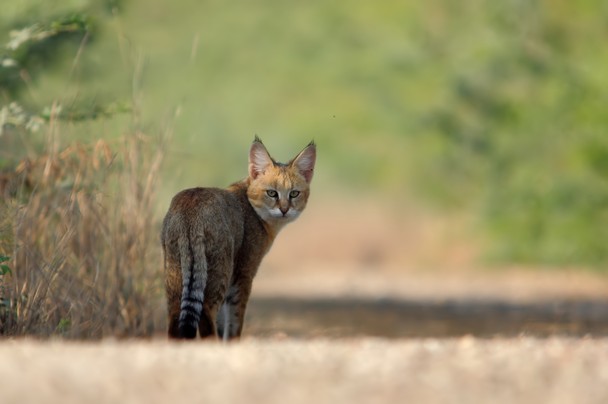 Jungle Cat
Kingdom: Animalia
Phylum: Cordata
Class: Mammalia
Order: Carnivora
Family: Felidae
Subfamily: Felinae
Genus: Felis (Total members of this genus: Chinese Mountain cat, domestic cat, Jungle cat, Sand cat, Black footed cat, African wildcat, Asian Wildcat, European wildcat)
Species: Felis chaus
Subspecies:
Felis chaus chaus– refers to the jungle cat subspecies living in the Caucasus, Turkestan, Iran, Baluchistan and Yarkand, Chinese Turkestan
Felis chaus affinis − inhabits the Himalayan region ranging from Kashmir and Nepal to Sikkim and Yunnan
Felis chaus kutas– ranges from Bengal (West Bengal is actually state in India and the other part of the Bengal region is the country of Bangladesh). This subspecies also stretches across the subcontinent westward to Kutch (a district in the Gujarat state in western India)
Felis chaus nilotica – inhabits Egypt
Felis chaus furax – inhabits Palestine, southern Syria, and Iraq
Felis chaus maimanah– was first described from Maimanah in northern Afghanistan and inhabits the region south of the Amu Darya River
Felis chaus fulvidina− inhabits Southeast Asia ranging from Myanmar and Thailand to Laos, Cambodia and Vietnam
Felis chaus prateri– inhabits western India and Sindh
Felis chaus kelaarti − lives in Sri Lanka and southern India south of the Kistna River
Felis chaus oxiana − lives along the right tributaries of the Amu Darya River, in the lower courses of the Vakhsh River ranging eastwards to the Gissar Valley and slightly beyond Dushanbe.
This cat is one of the largest of the smaller wildcats. They are bigger than the African, Asian, and European wildcats. They also have very long legs in proportion to their body and a more generally uniform color coat, usually brownish or reddish and its medium long. Small tufts on the tips of the ears. The tail has a black tufted tip. It is a crepuscular creature (meaning of or active during twilight and early dawn) but sometimes it is seen cruising around in the daytime.
They range from Egypt, the Middle East, parts of southern Asia and Western China. They seem to prefer open grasslands and marshes near rivers (they are also called the swamp cat or reed cat). They'll hang out on the margins of forests but are never found in tropical jungles, so their name is misnomer. They hunt small mammals, reptiles, fish, turtles, little baby pigs.
Adults weigh between 9-28 pounds (4-12 kg) and reach heights of 14-16 inches (35-40 cm). Just like the kittens of lions and cougars, the jungle cat's babies are born spotted for camouflage purposes. The spots disappear as they grow. In captivity they live from 10-12 years. But in the wild they can live up to twenty years.
As of 2015 the IUCN lists the Jungle Cat as Least Concern.