Wild Cats: The Asian Leopard Cat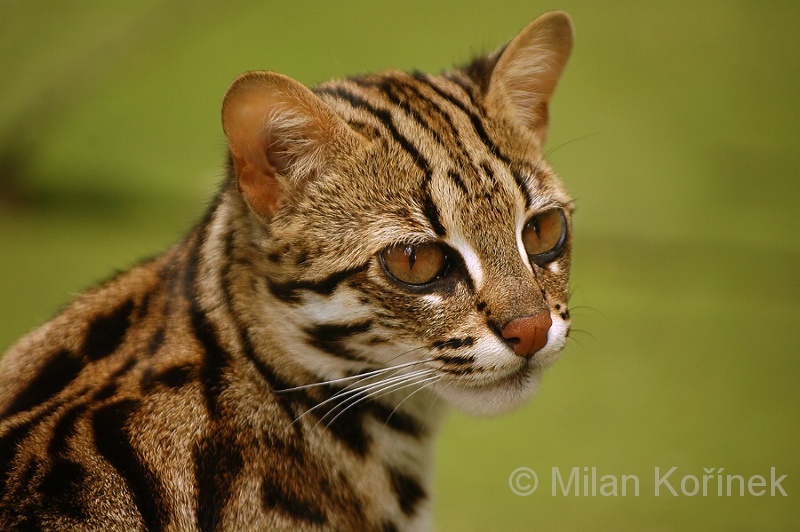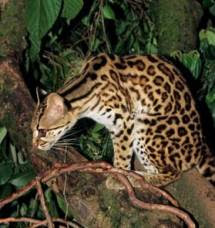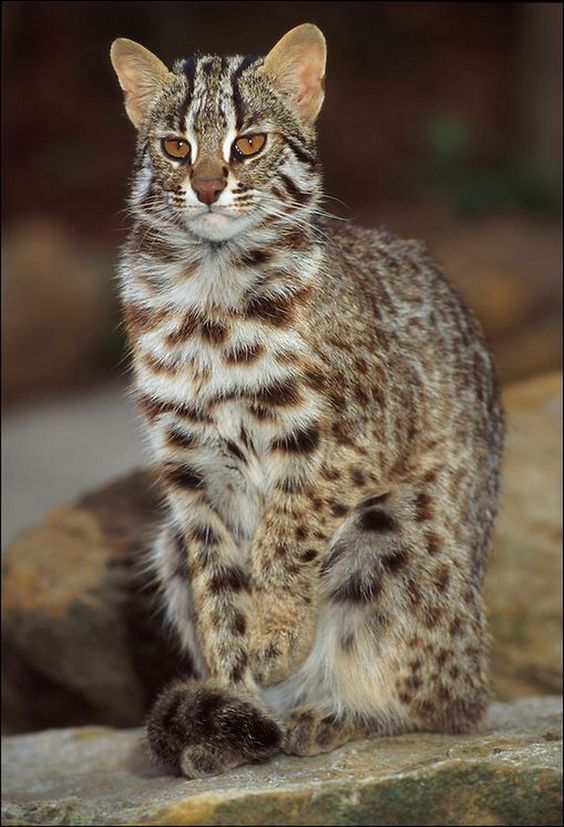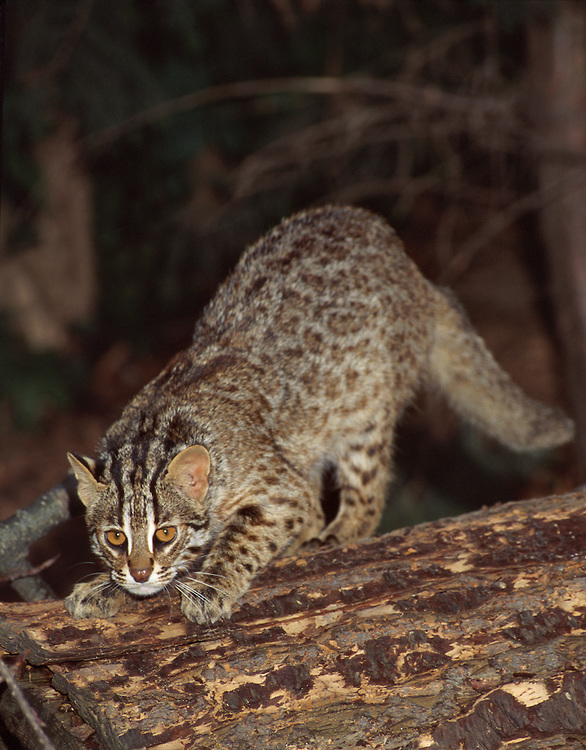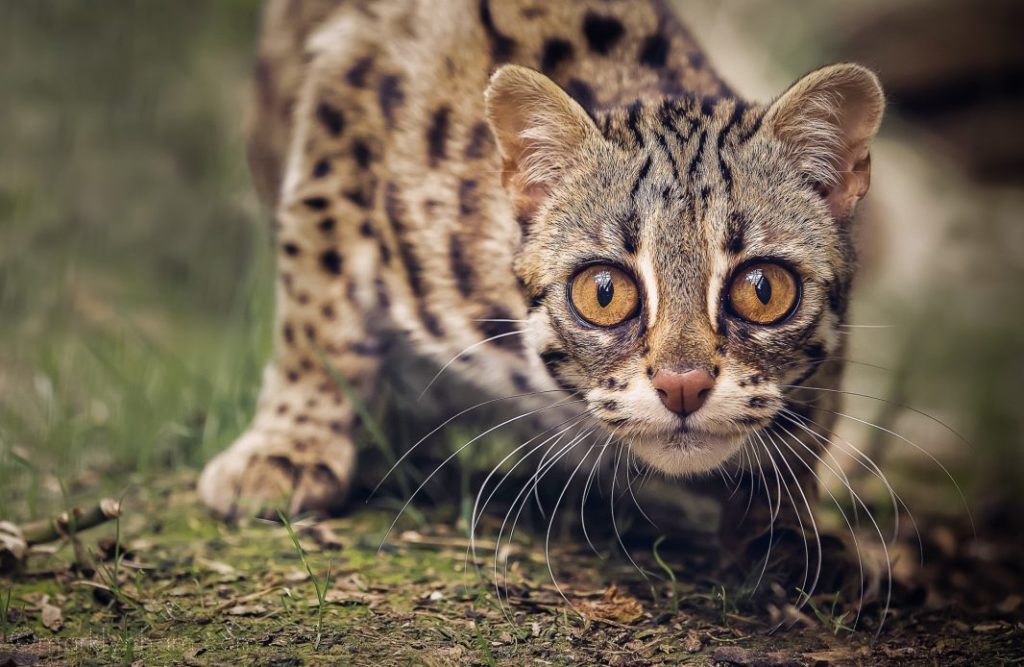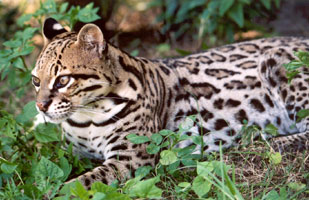 Asian Leopard Cat
Kingdom: Animalia
Phylum: Cordata
Class: Mammalia
Order: Carnivora
Family: Felidae
Subfamily: Felinae
Genus: Prionailurus (Total members of this genus: Asian Leopard cat, Iriomote cat, Flatheaded cat, Rusty Spotted cat, and Fishing cat)
Species: Prionailurus bengalensis ranges from India, Bangladesh, Myanmar, Thailand, the Malay Peninsula, to Indochina and Yunnan in China
Subspecies:
P.b. bengalensis
P.b. javanensis inhabits Java and Bali
P.b. sumatranus inhabits Sumatra and Tebingtinggi.Pb. chinensis lives in Taiwan and China except Yunnan
b. horsfieldi ranges in Kashmir, Punjab, Kumaon, Nepal, Sikkim and Bhutan
P. b. euptilurus/euptilura (Amur leopard cat) is distributed in eastern Siberia, Manchuria, Korea and on the Tsushima Island
P.b. borneoensis inhabits Borneo
P.b. trevelyani lives in northern Kashmir and Punjab, and in southern Baluchistan
P.b. alleni inhabits Hainan Island
P. b. iriomotensis (Iriomote cat) is found exclusively on the tiny island of Iriomote, one of the Ryukyu Islands in the Japanese Archipelago (this is still kind of considered its own separate species even though DNA analysis reveals it to be a subspecies of the Leopard cat)
P.b. heaneyi inhabits the Philippine island of Palawan
P. b. rabori (Visayan leopard cat, ) inhabits the Philippine islands of Negros, Cebu, and Panay
The Asian Leopard cat is the most widely distributed of all small Asian wild cats. They are found in all these areas: the Amur region of Russian Far East, the Korean Peninsula, China, Indochina, the Indian Subcontinent, northern Pakistan, Phillipines, and Indonesia. They live near agricultured lands sometimes but prefer the forest. They like the tropical rainforest climates as well as the evergreen forests at the foothills of the Himalayas (at altitudes above 1000m, 3,000 feet). The highest altitude one was spotted at was in the Kanchenjunga Conservation area in eastern Nepal.
There are 12 different Asian Leopard cat subspecies, and they can look pretty different depending on where they live (the ones that live in cooler snowy places have thicker fur etc). But the basic Asian Leopard cat look is kind of a miniature spotted leopard. Tawny underfur with black spots and black stripes on the face. They are about the size of a housecat but have longer legs and webbing between their toes. They have cute rounded ears.
In the tropics Asian Leopard Cats typically weigh around 3.8 kg (8.4 lbs) and in Siberia they weigh up to 7.1 kg (16 lbs). They are solitary and while some hunt in the day, most are nocturnal. As of 2015 the IUCN lists the Leopard Cat as Least Concern since they are doing pretty good as population, though folks should stop hunting them (they are hunted in China and then the skins are exported to Japan frequently since the European Union outlawed their sale).
Don't ever buy any wild cat body parts and sign petitions calling for the hunting of these cats to be made illegal. There are a few subspecies of the leopard cat that are Endangered.
Some unscrupulous breeders also use captive Asian Leopard cats to sell as pets to use them to mate with domestic cats to form the expensive "designer" cat breed The Bengal. Many of the resultant offspring are sterile. It is cruel to keep a wild animal captive so one can profit off of its kittens.