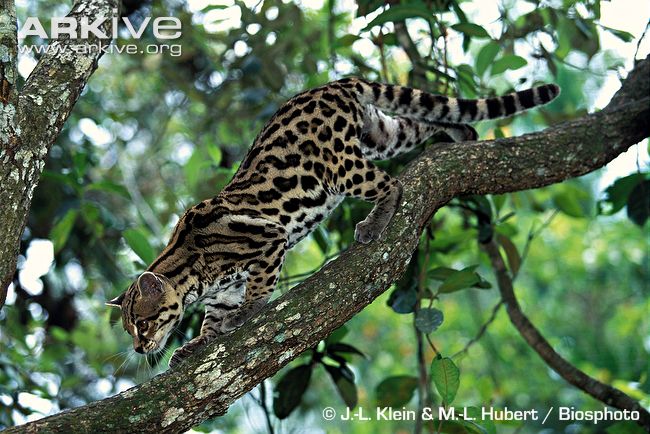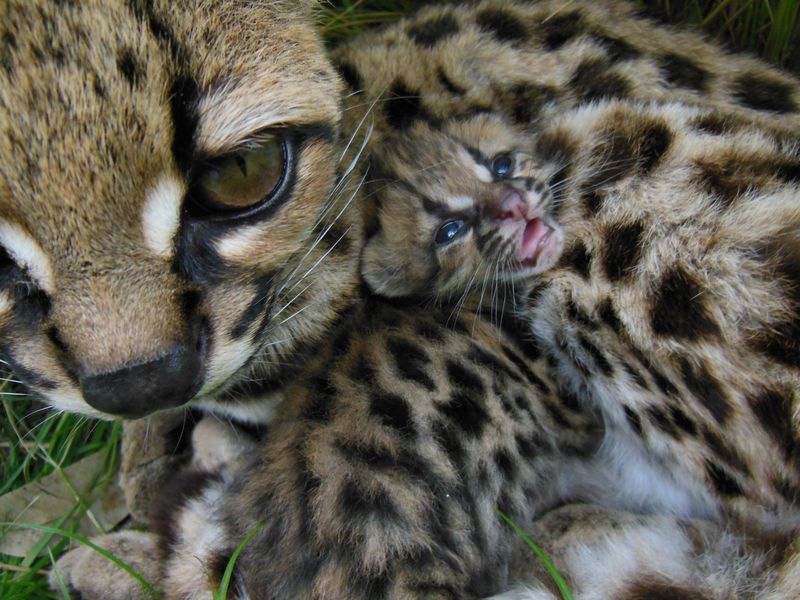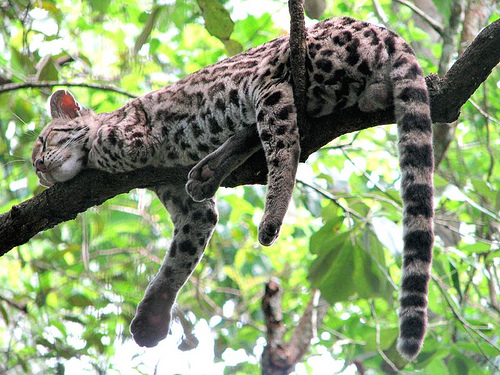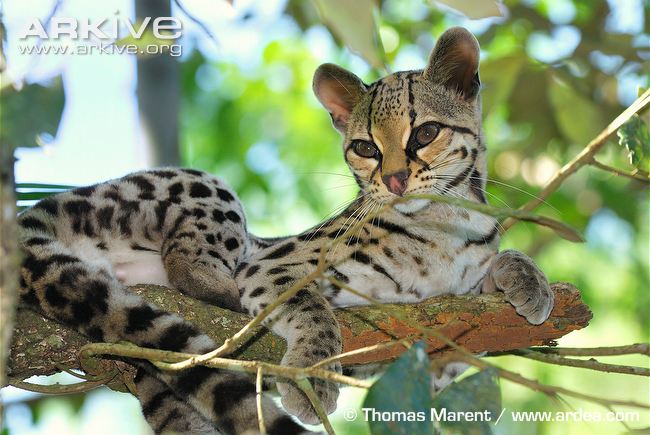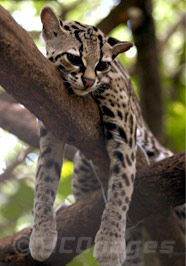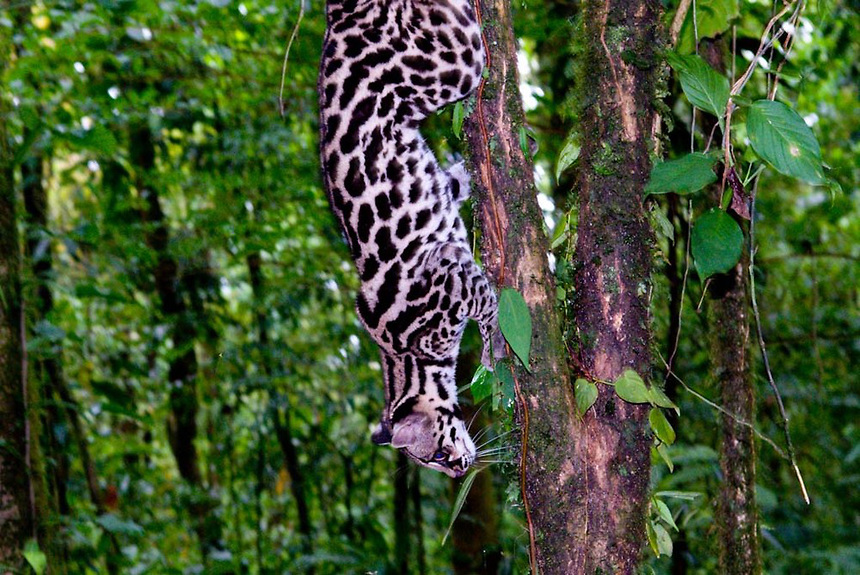 Margay
Kingdom: Animalia
Phylum: Cordata
Class: Mammalia
Order: Carnivora
Family: Felidae
Subfamily: Felinae
Genus: Leopardus (Total members of this genus: Pampas cat, Geoffrey's cat, Guinea cat, Andean Mountain cat, Ocelot, Little Spotted cat, Margay cat)
Species: Leopardus wiedii
The Margay is a close relative of the ocelot. It looks like one too, only smaller (34-52 in or 86-132 cm) and with longer legs and tail. It weighs 9-20 lbs (4-9 kg). Margays are found from Mexico all the way down through Peru, and into parts of Paraguay and the northern reaches of Argentina. It has buff tawny underfur and black rosettes all over.
The margay only lives in the forest and it is the best climber of all the wildcat species. It actually has specially adapted claws and ankle joints that allow it to move in 180 degrees- it can negotiate through a forest canopy almost like a monkey. It's feet are very large in proportion to the rest of its body.
The margay like many cat species is a night hunter and it subsists upon small birds, frogs, bugs, mammals- including monkeys. It takes prey off the ground too and even supplements its diet with fruit. Not much else is known about these secretive rainforest cats.
As of 2015 IUCN lists the Margay cat as Near Threatened.