Wild Cats: The Pampas Cat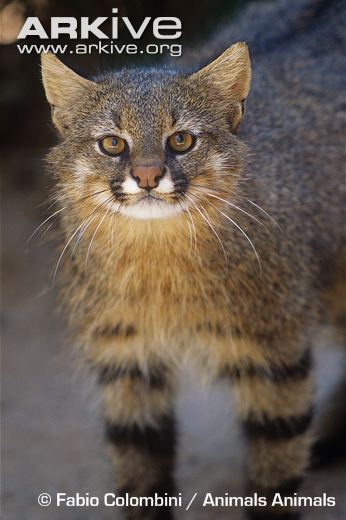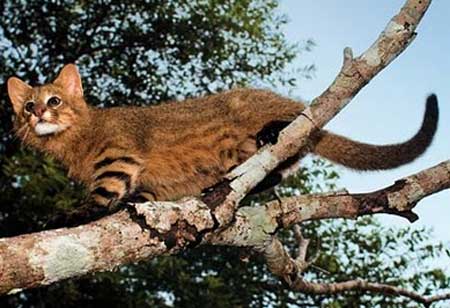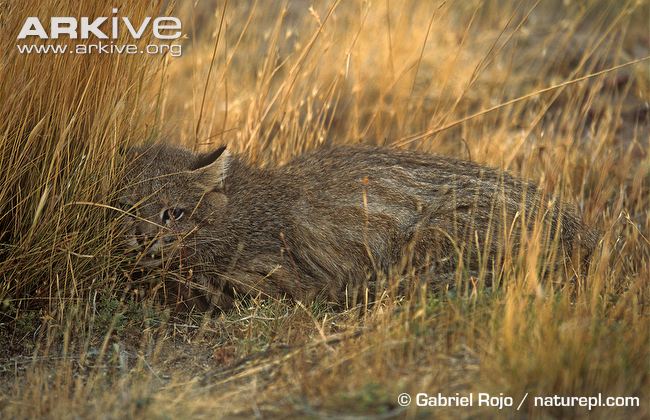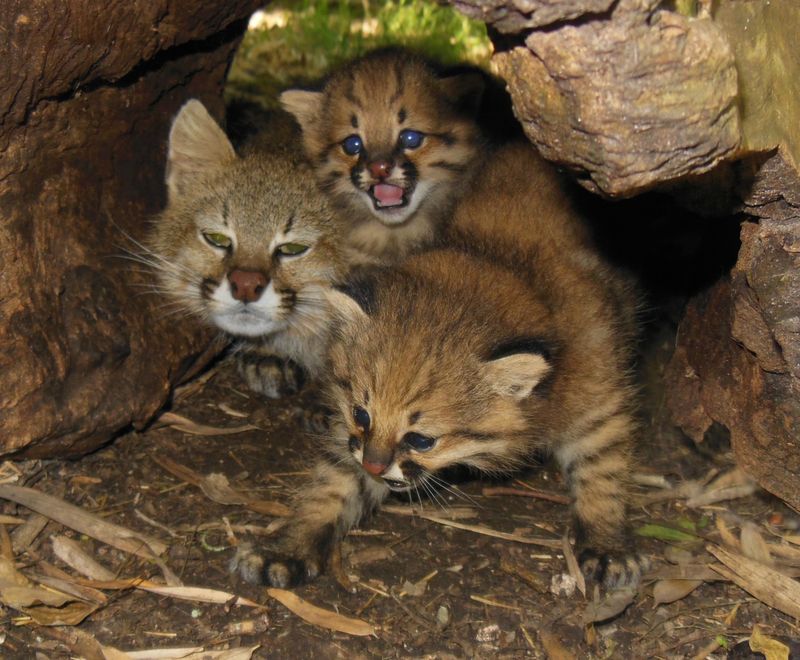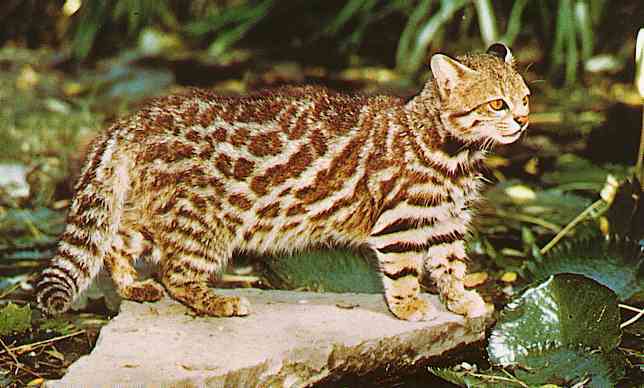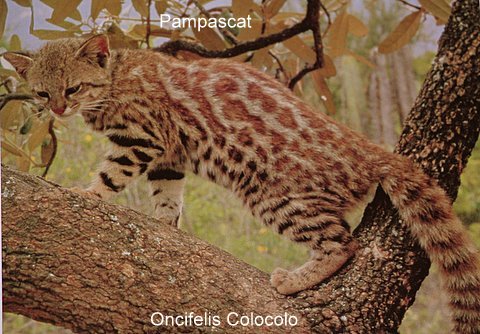 Pampas Cat
Kingdom: Animalia
Phylum: Cordata
Class: Mammalia
Order: Carnivora
Family: Felidae
Subfamily: Felinae
Genus: Leopardus (Total members of this genus: Pampas cat, Geoffrey's cat, Guinea cat, Andean Mountain cat, Ocelot, Little Spotted cat, Margay cat)
Species: Leopardus colocolo
Subspecies:
Leopardus colocolo pajeros – southern Chile and widely in Argentina
Leopardus colocolo crespoi – eastern slope of the Andes in northwestern Argentina
Leopardus colocolo garleppi – Andes in Peru
Leopardus colocolo steinbachi – Andes in Bolivia
Leopardus colocolo thomasi – Andes in Ecuador
The Pampas cat lives in most of western central South America- Ecuador, Chile, the Andes Mountains, Argentina, etc. It is flexible habitat-wise and can be found on grassland plains, deep forests, and high mountain scrubland. It kind of looks like an enormous stripey tabby cat, it's about two feet long (61 cm) and weighs about 3-4 kgs (6.6- 9 lbs). Sometimes it has reddish spots.
The Pampas cat hunts mostly at night and twilight like other cats and eats rodents and birds and small snakes like other cats do. It lives near humans on the Chilean coast. Sometimes the Pampas cat steals chickens. People hunt it for its fur.
As of 2015 the IUCN lists the Pampas Cat as Near Threatened.