Wild Cats: The Rusty Spotted Cat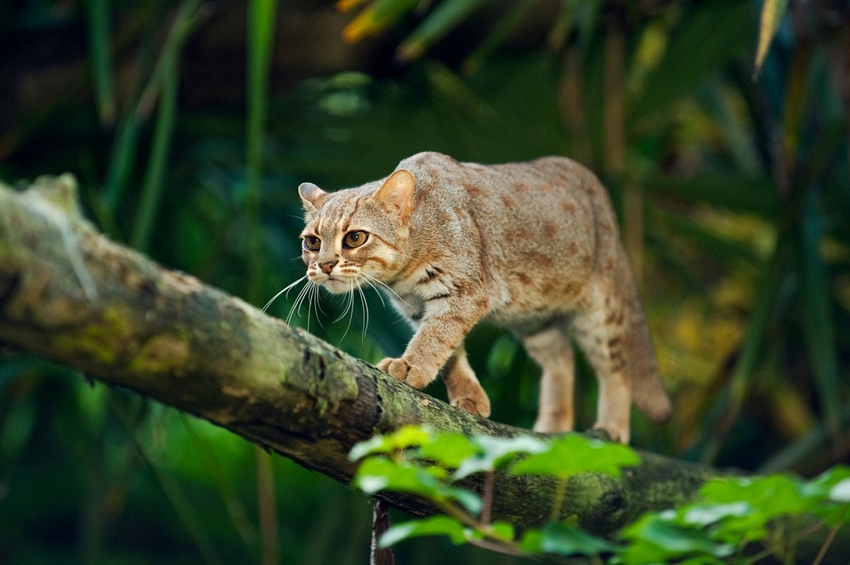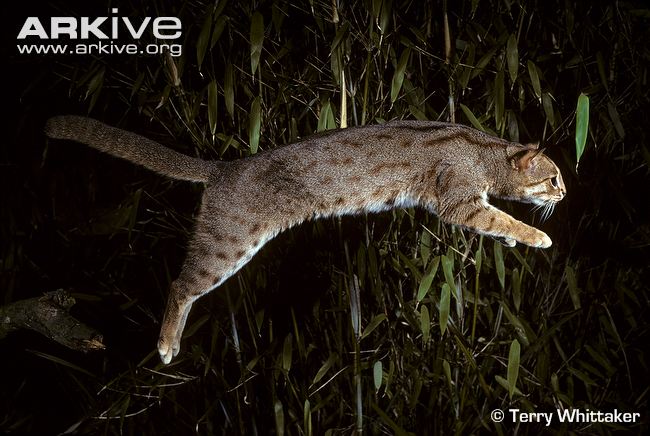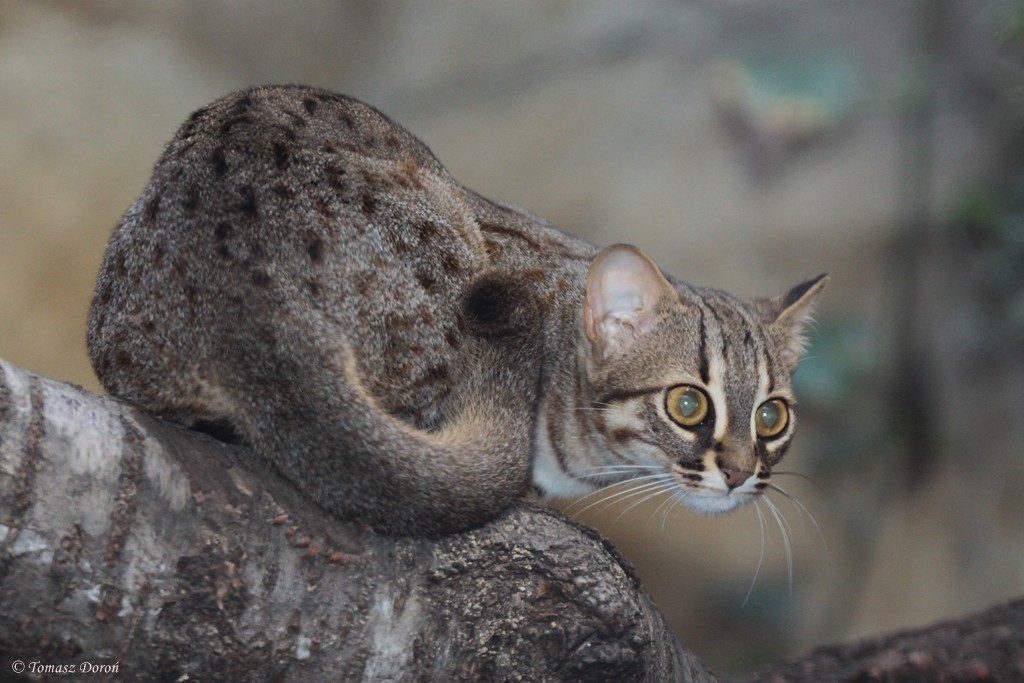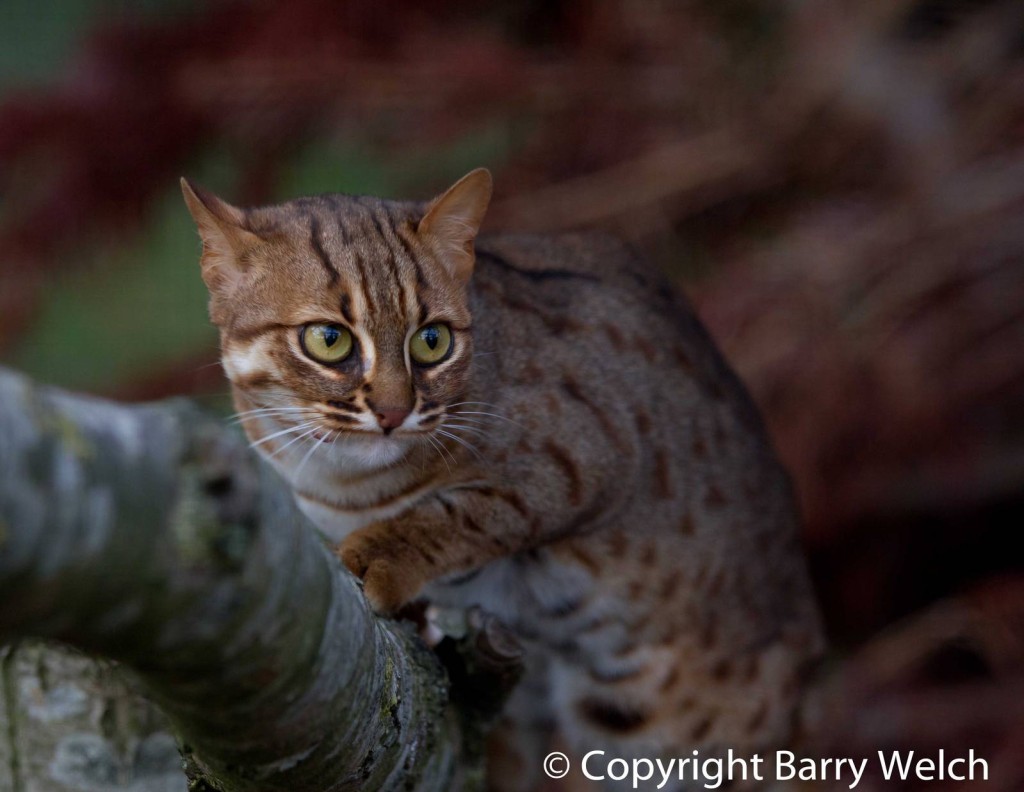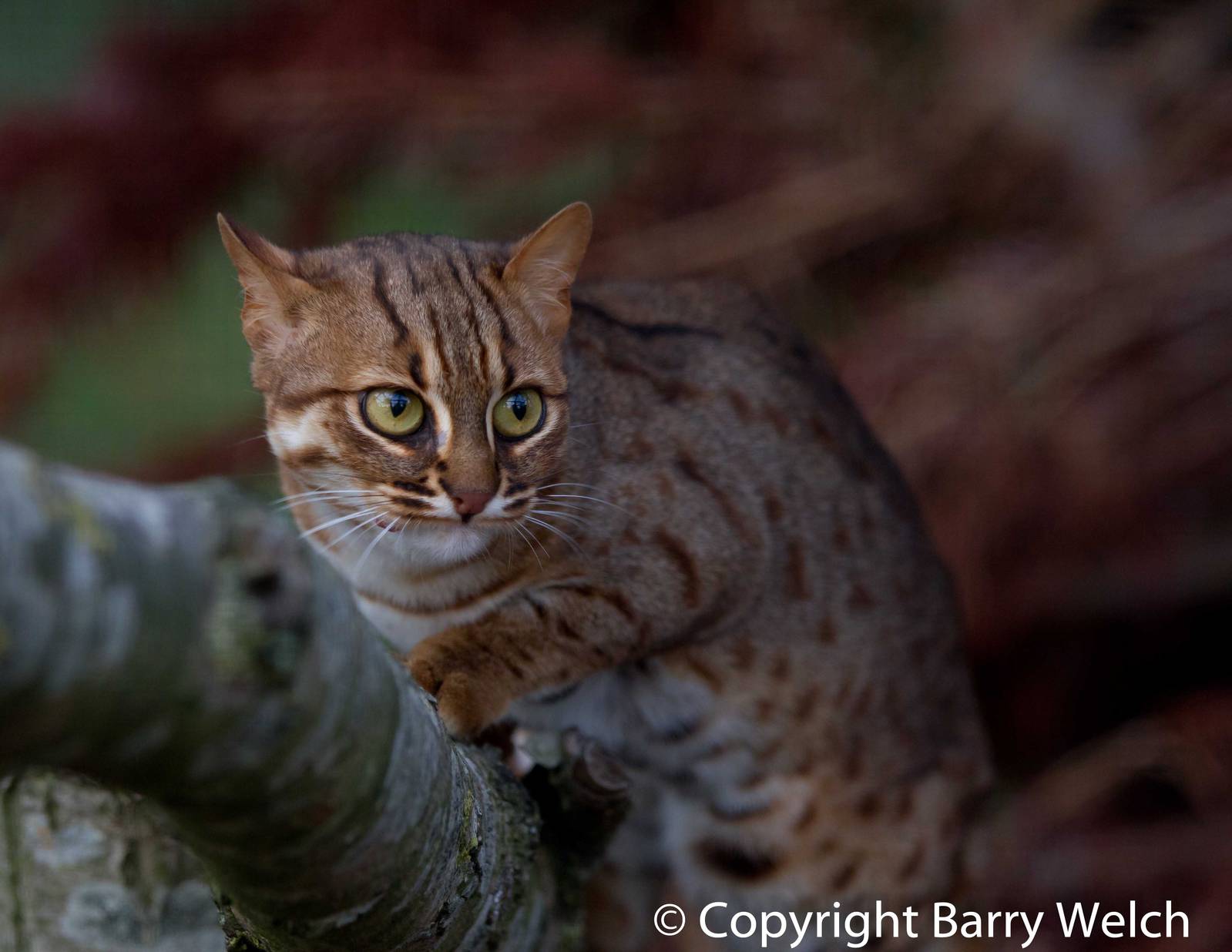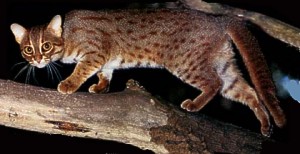 Rusty Spotted Cat
Kingdom: Animalia
Phylum: Cordata
Class: Mammalia
Order: Carnivora
Family: Felidae
Subfamily: Felinae
Genus: Prionailurus (Total members of this genus: Leopard cat, Iriomote cat, Flatheaded cat, Rusty Spotted cat, and Fishing cat)
Species: Prionailurus rubiginosus
Subspecies:
Prionailurus rubiginosus rubiginosus — lives in India
Prionailurus rubiginosus phillipsi — lives Sri Lanka
The Rusty-spotted cat is probably the smallest wild cat in the world. It is 35 to 48 cm (14 to 19 in) in length and weighs only 0.9 to 1.6 kg (2.0 to 3.5 lb). They are very pretty cats, with a strawberry grey underfur and cinnamon red spots along their bodies. They have cream colored eyeliner around the eyes. It's found only in India and Sri Lanka. As of 2015 the IUCN lists the Rusty Spotted Cat as Vulnerable (the total population size is estimated to be below 10,000 mature individuals.
Habitat loss and the spread of cultivation are serious problems for wildlife in both India and Sri Lanka. Rusty-spotted cats can be found near some agricultural fields due to the high rodent population but they mainly prefer dry deciduous forests (tropical dry forests are located at tropical and subtropical latitudes. Though these forests are in climates that are warm year round and get huge amounts of rain annually, they also have long dry seasons which can last several months depending on their location).
The rusty-spotted cat is nocturnal and partly arboreal (tree dwelling), and spends the day sleeping in the bushes or in hollowed out logs. It hunts rodents, birds, and small reptiles and amphibians. Sometimes it will eat bugs.