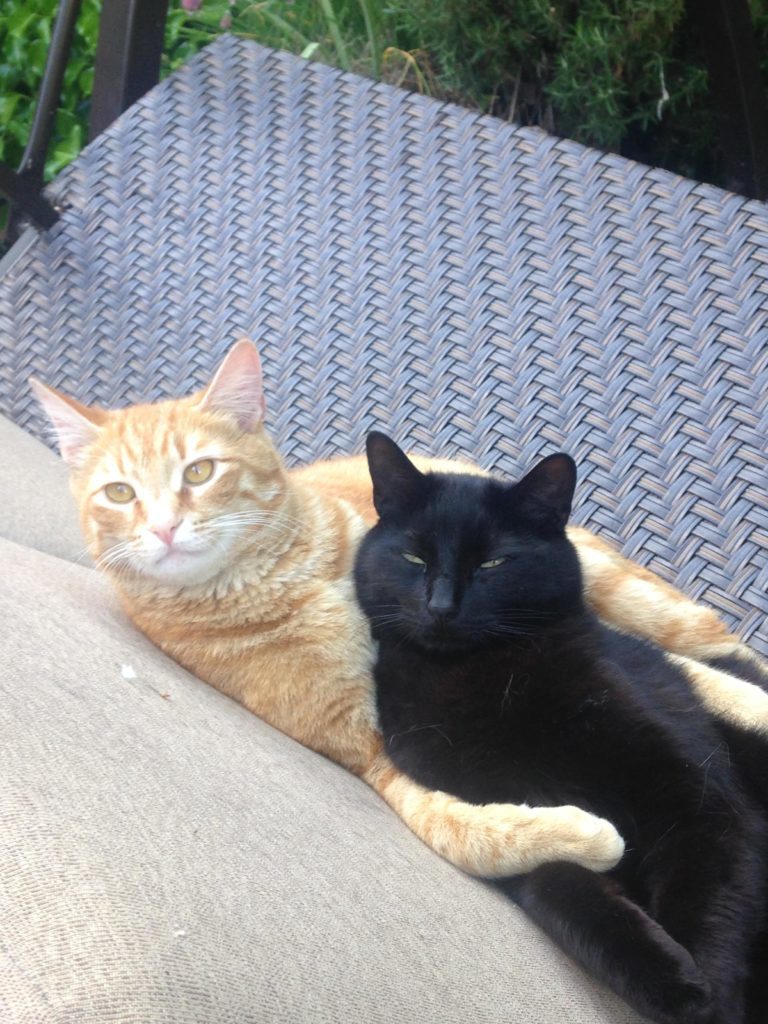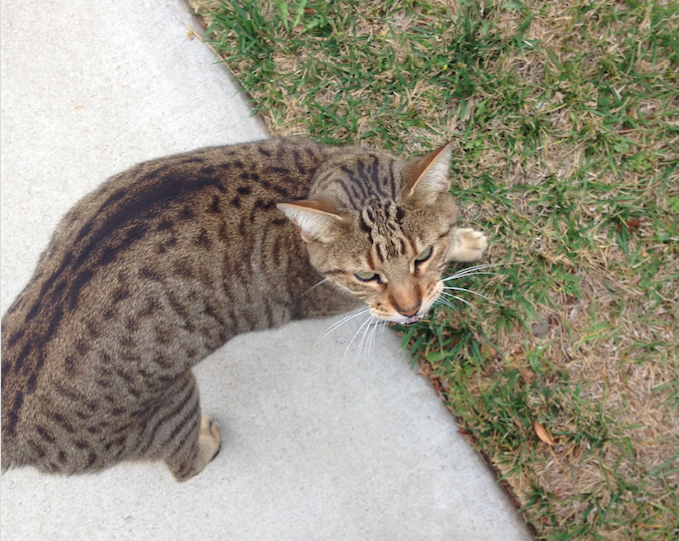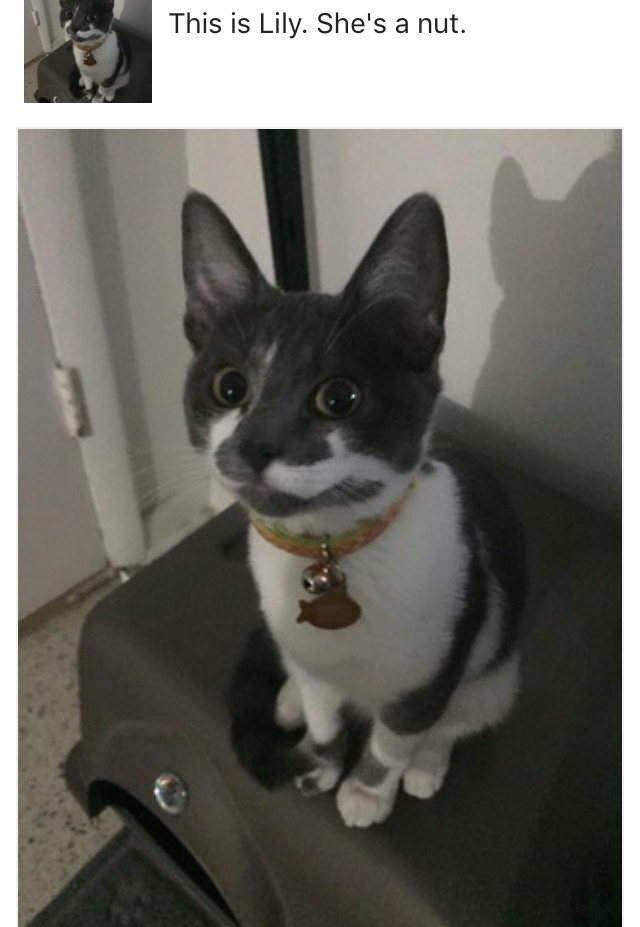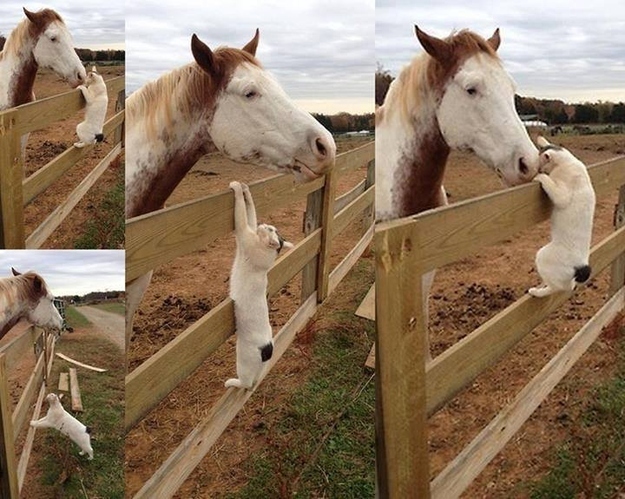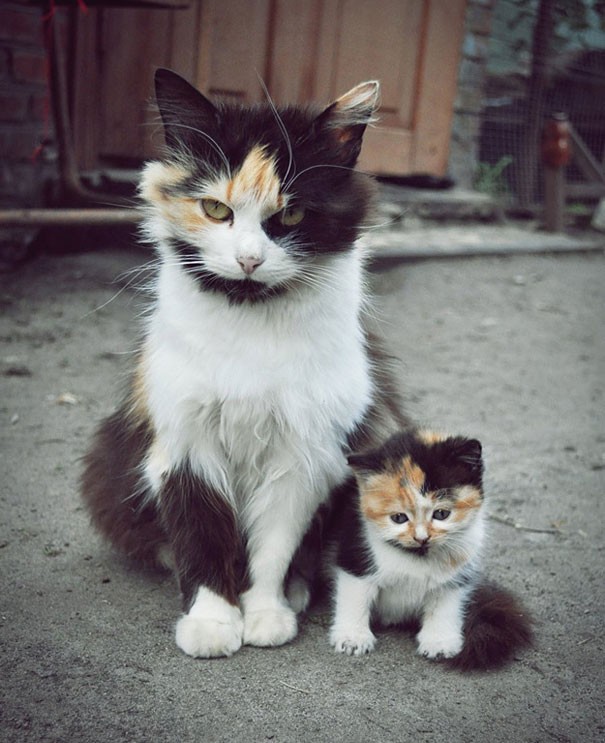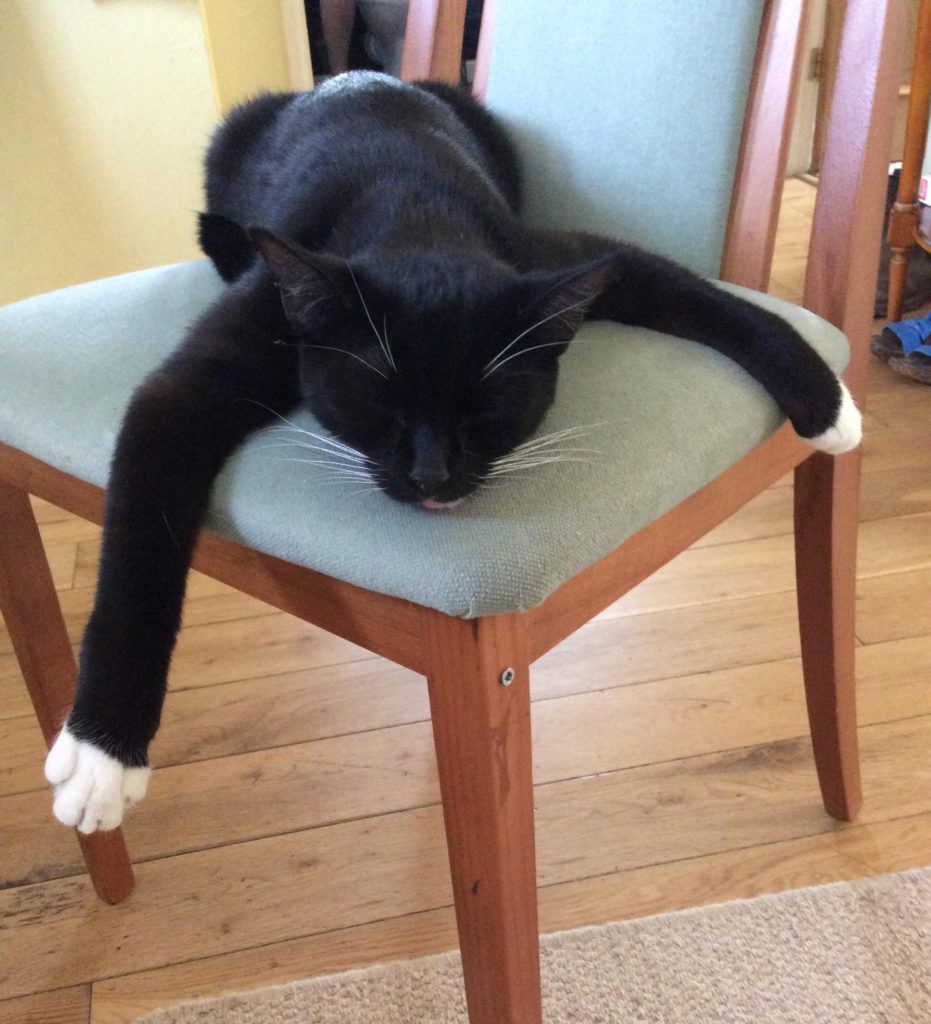 (source)
Domestic Cat
Kingdom: Animalia
Phylum: Cordata
Class: Mammalia
Order: Carnivora
Family: Felidae
Subfamily: Felinae
Genus: Felis (Total members of this genus: Chinese Mountain cat, domestic cat, Jungle cat, Sand cat, Black footed cat, African wildcat, Asian Wildcat, European wildcat)
Species: Felis catus
It's estimated there are currently around 400 million of these animals in existence worldwide. Humans spend more than $1.5 billion dollars per year feeding their cat pets, plus more than $200 million per year on cat litter.
The Wildcat is believed to be the ancestor of the domestic cat. Genetic, morphological, and archeological evidence says the housecat might have been domesticated from the Wildcat around 9,000 to 10,000 years ago in the Fertile Crescent region of the Middle East, during the rise of agriculture and the need to protect grain stores from rodents.
Domesticated cats were considered holy animals 4000 years ago in ancient Egypt. There is that funny saying going something like this "My dog thinks he's a human, my cat thinks he's a god".
Domestic cat females will come in heat approx 3-4 times per year, and after a gestation of 63-66 days they produce litters of 1-8 kittens, most commonly 3-5. They can be independent by six months and many can breed by then as well.
The domestic cat is an odd one because they can be solitary and live like lone panthers or they can behave like lions in a pride and enjoy a warm social life with humans as well as animals like other cats, dogs, horses, etc. They often treat their humans like members of their pride and bring back parts of their kills for them (they will often leave these "gifts" on the doorstep for their humans).
Outdoor domestic cats and feral ones will pretty much eat anything they can catch- small mammals, fish, birds, lizards, rabbits, even bigger birds like pheasants or chickens. They'll also eat grass as a supplement to their digestion.
Domestic cats are capable of decimating the local populations of songbirds in their neighborhood, and should be kept inside if they end up displaying a hardcore predilection for little birdies- or local mammalian wildlife (chipmunks etc should not be overhunted either. If the cats are just keeping the rat and mice population down and leaving wildlife alone then great. If not, they should be kept inside more often).
There's lots of stray cats- please adopt rescue kitties.
De-clawing cats is barbarous and abusive. It is like cutting off the fingers above the end joint on a human hand (the end of the cat's bones are removed along with the claws) and it results in arthritis and pain for the rest of the cat's life, not to mention the psychological trauma of knowing it cannot defend itself.
Recently unethical breeders have been breeding cats with shortened deformed legs, known as Munchkin cats. This should be against the law- these animals can't move like they were meant to and experience psychological and physical issues as a result of this congenital deformity.
Also, hairless cats suffer all kinds of health issues as well, plus it's just cruel. These guys evolved to have coats- don't make them go cold and naked! I don't agree with breeding cats with flat faces (they can't breathe well) or deformed ears either- Scottish fold cats are more prone to hearing issues and ear infections. Just let cats be how Mother Nature intended: gorgeous, healthy, sound in body, and happy.