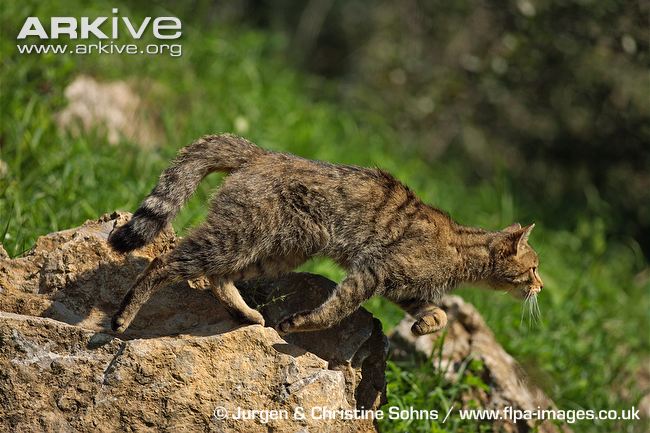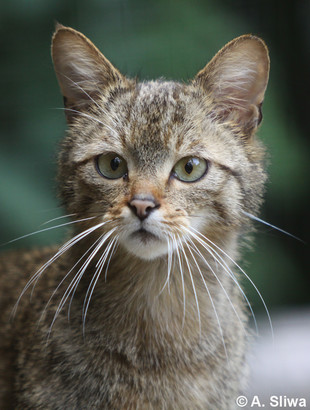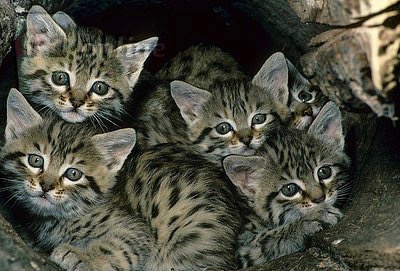 Wildcats found in colder Europan climates tend to be larger and with thick fur.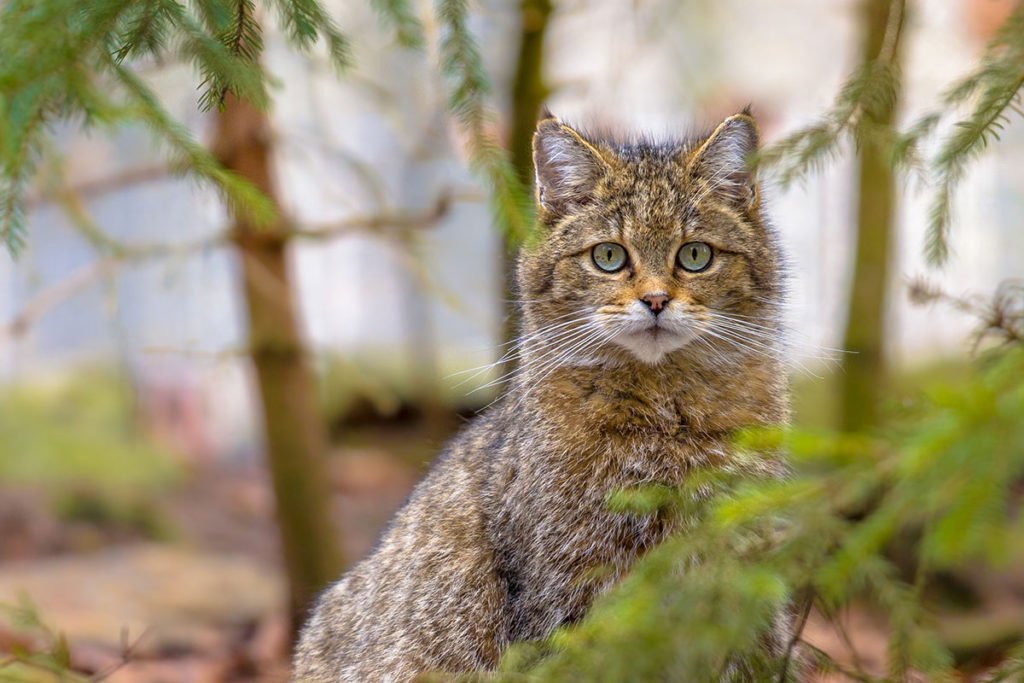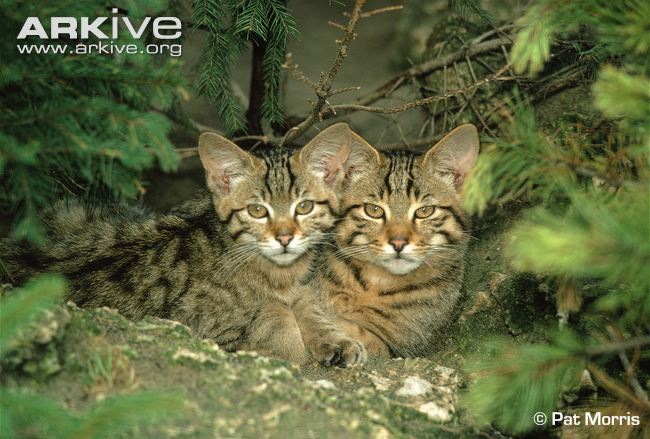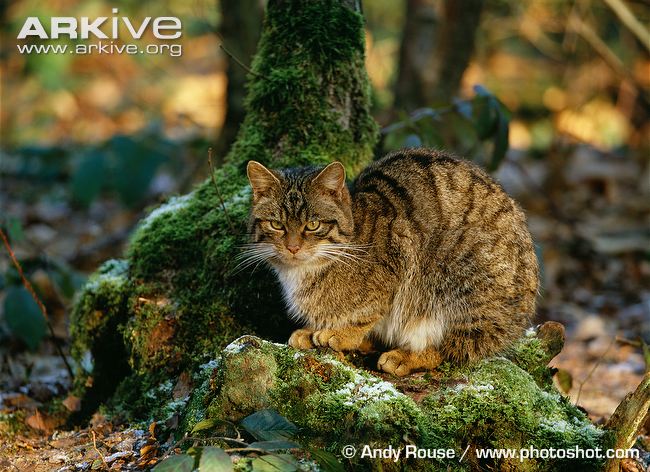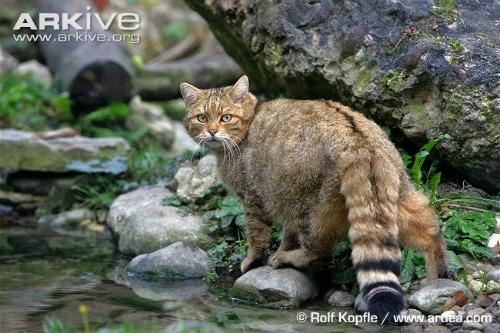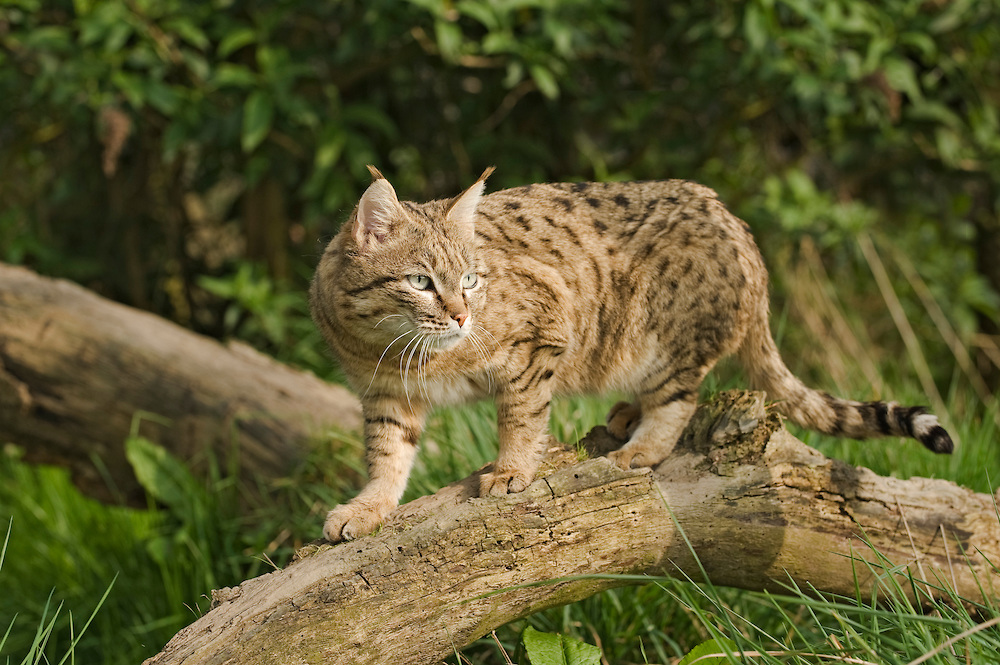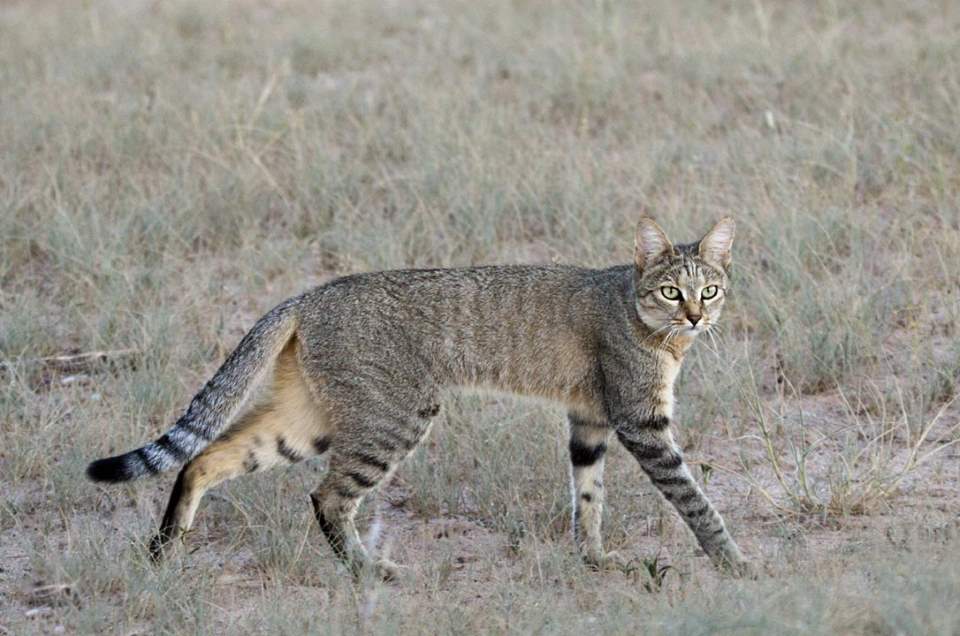 The Wildcats found in the hotter, arid climates of Africa and Asia tend o be smaller, more slender, with short sandy colored or spotted coats.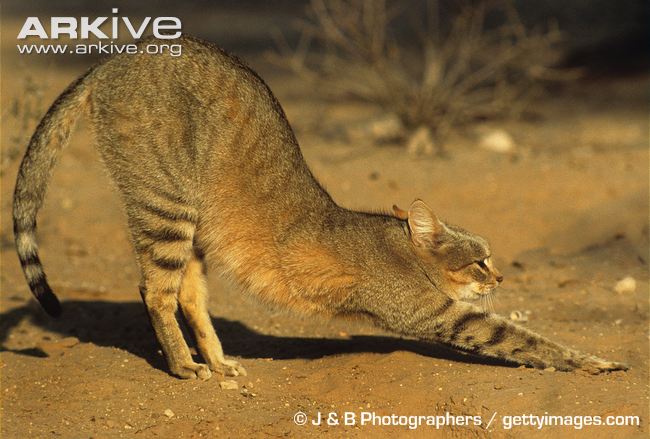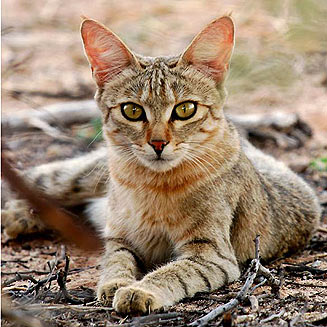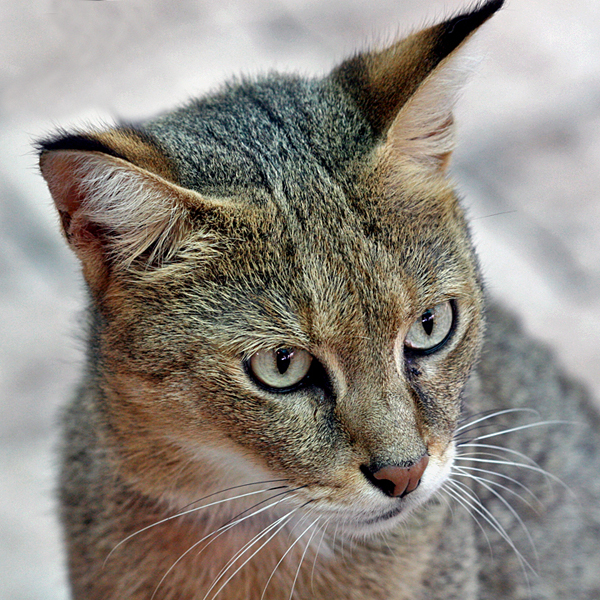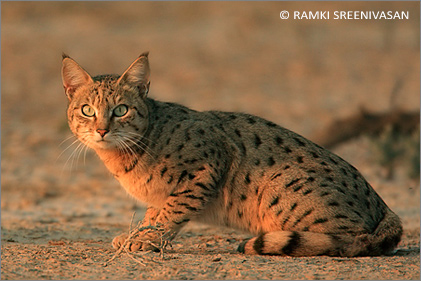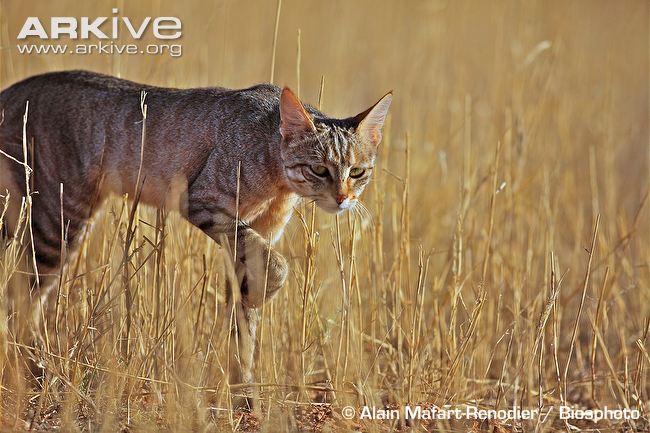 Wildcat
Kingdom: Animalia
Phylum: Cordata
Class: Mammalia
Order: Carnivora
Family: Felidae
Subfamily: Felinae
Genus: Felis
Species: Felis silvestris
Wildcat conservation status: http://www.iucnredlist.org/details/60354712/0
The Wildcat (Felis silvestris) is a small wild cat native to most of Europe, Asia and Africa. The Wildcat  is an actual wild cat species- not to be confused with a feral cat (which is a Domesticated Cat that has returned to living in a wild state).
There is some debate that the Wildcat should be categorized into two separate species: the African-Asiatic Wildcat (bush and steppe wild cats of Africa and Asia) and European Wildcat (the forest wild cats of Europe). But many researchers still regard the Wildcat as the single species of Felis silvestris.

The Wildcat can look different depending on what part of the world it lives in. Most northern forest dwelling Wildcats have thick fuzzy coats, at least during the winter months. Some are spotted, or striped, or uniformly sandy brown. They weigh 3-8 kg (6-18 lb) and are 45-80 cm (18-32 in) long.
The Wildcats in Africa and Asia tend to be smaller. They weigh 2-2.7 kg (4- 17 lb) and are 40-64 cm (16-25 in) long.
The Wildcat is crepuscular (active during twilight and pre-dawn hours) and survives off small mammals, reptiles, and birds.
The Wildcat is believed by many to be the ancestor of the Domestic Cat. Genetic, morphological, and archeological evidence says the Wildcat might have been "domesticated" around 9,000 to 10,000 years ago during the rise of agriculture; with humans noticing that these wild cats lurking around the grain stores were keeping rodent populations down.
The Wildcat can interbreed with Domestic Cats and unfortunately hybridization is becoming a serious threat to purebred Wildcat populations." https://www.wildcatfamily.com/felis-lineage/african-wildcat-and-asiatic-wildcat-felis-lybica/
A note about the Domesticated Cat: they aren't totally domesticated animals even though they are capable of behaving tamely around humans and many do enjoy living with them. Some genetic changes have occurred within the Domestic Cat's genome, but regardless, most Domesticated Cats retain a certain wildness and are quite capable of living like their wild ancestors. Here is a study about the minute genetic changes Domesticated cats have undergone: https://www.livescience.com/48696-origins-of-cat-domestication.html