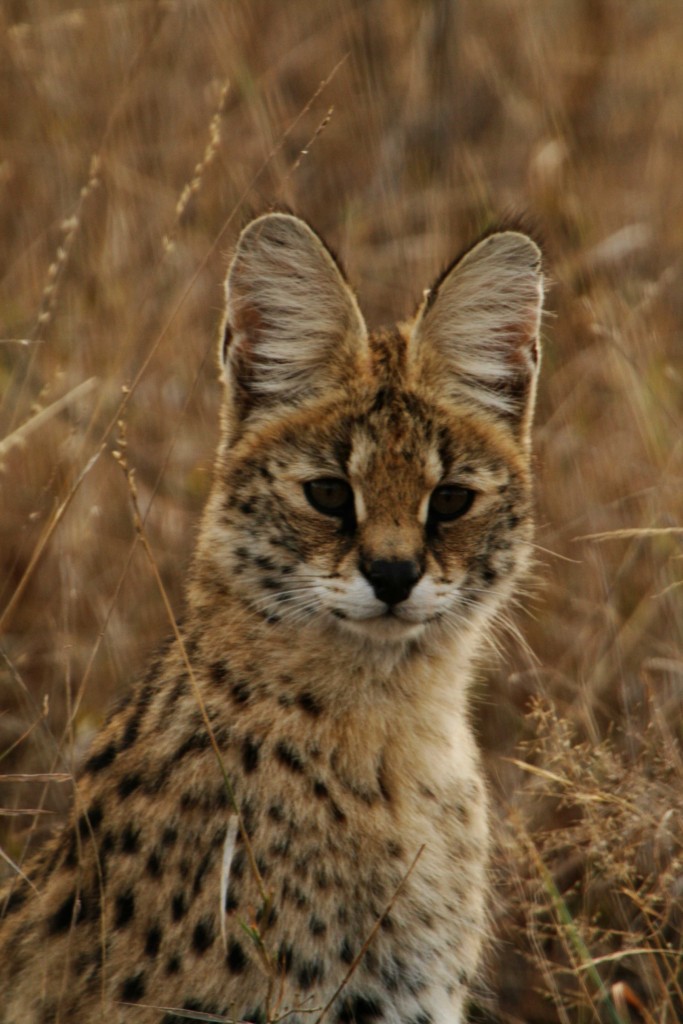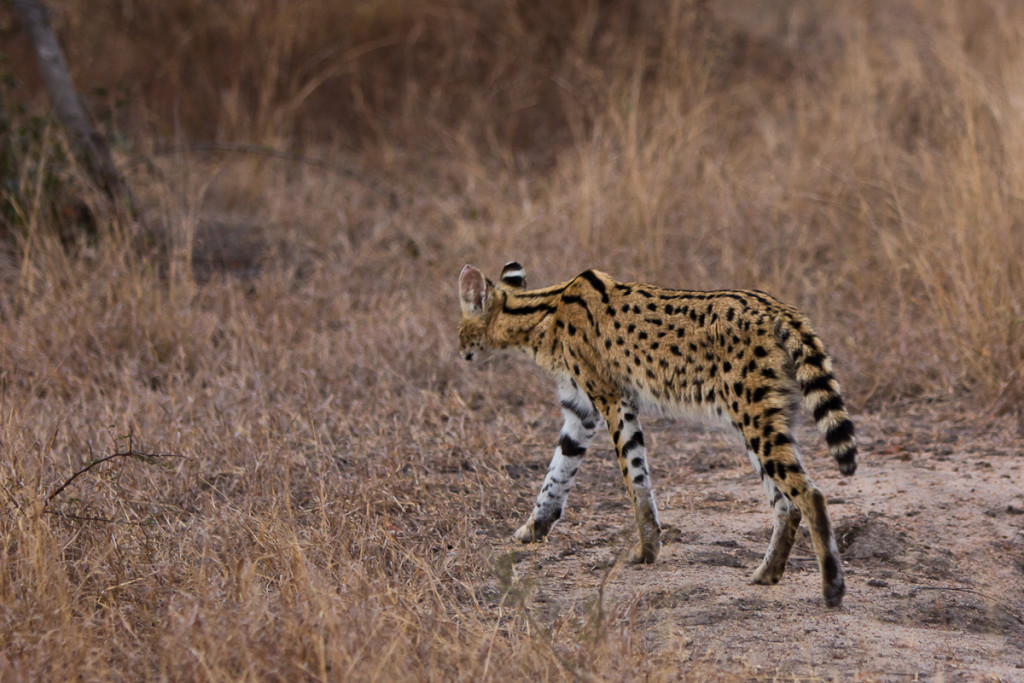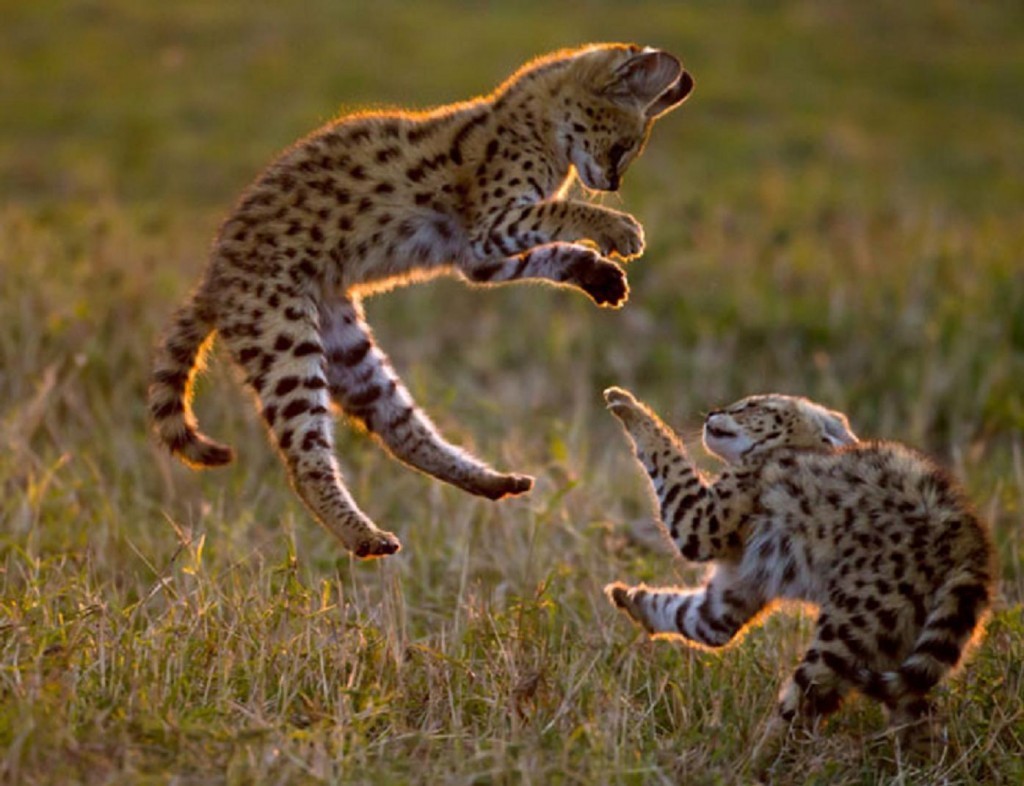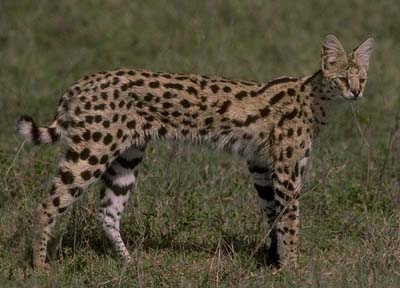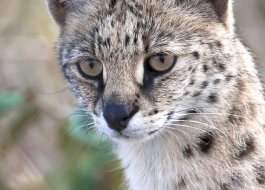 Serval
Kingdom: Animalia
Phylum: Cordata
Class: Mammalia
Order: Carnivora
Family: Felidae
Subfamily: Felinae
Genus: Leptailurus (the serval is the only member of this genus)
Species: Leptailurus serval
Subspecies:
Leptailurus serval serval, Cape Province
Leptailurus serval beirae, Mozambique
Leptailurus serval brachyurus, West Africa, Sahel to Ethiopia
Leptailurus serval constantinus, Algeria, Morocco and Tunisia
Leptailurus serval faradjius
Leptailurus serval ferrarii
Leptailurus serval hamiltoni, eastern Transvaal
Leptailurus serval hindei, Tanzania
Leptailurus serval kempi, Uganda
Leptailurus serval kivuensis, Congo
Leptailurus serval lipostictus, northern Angola
Leptailurus serval lonnbergi, southern Angola
Leptailurus serval mababiensis, northern Botswana
Leptailurus serval pantastictus;
Leptailurus serval phillipsi;
Leptailurus serval pococki;
Leptailurus serval robertsi, western Transvaal
Leptailurus serval tanae, Ethiopia, Eritrea and Somalia
Leptailurus serval togoensis, Togo and Benin
The Serval is a wild cat found all over the continent of Africa except for in the Sahara and in the deep rainforests of Central Africa. It likes open plains, woodland savannah, moister climes near forests, and grassy uplands in Central Africa's mountainous regions up to 3500 m (11,500 feet). It is a medium sized cat with long legs and a small pinnerhead. It's 59-92 cm long (2-3 feet) and 54-66 cm tall (21-26 in). Females weigh 7-12 kgs (15-26 lbs) and males weigh 9-18 kgs (20-40 lbs). It has golden sandy underfur and black spots that are laid down in lines so he looks sometimes like he has stripes. Melanistic (all black) servals have been found in more densely forested areas. They have a sort half stumpy tail, it is only about half as long as a typical feline's.
Servals are primarily crepuscular which means they are active and hunting at twilight and early dawn. But they hunt completely nocturnally when living near human settlements. They have been seen stalking prey in broad daylight on the Serengeti, it is thought because their prey in that region is diurnal (active during the day-opposite of nocturnal). The Serval mainly eats rodents (as well as frogs, rabbits, types of bird even big ones like flamingos) but its main dinner are rodents. As a result, it has extra big ears and enlarged auditory bulla (rounded parts of the skull around the ear that stick out a little bit and serve as echo chambers, enhancing a sound signal) so it can hear the scuttling and squeaks of rats and other rodents.
Interesting interspecies interaction: Hyenas, leopards, African wild dogs prey on servals sometimes. Lions and crocodiles will kill them if they feel like it too! Caracals may out-compete servals if they are in same same habitats but in Tanzania, scientists saw little evidence of serval/caracal conflict.
The serval lives for up to 20 years in captivity and 10-12 in the wild. It has up to 19 subspecies, the northern dwelling one "Leopardus serval constantinus" found in Morocco and Algeria is Endangered.
As of 2015 the IUCN lists the majority of the serval population as "Least Concern" and stable.