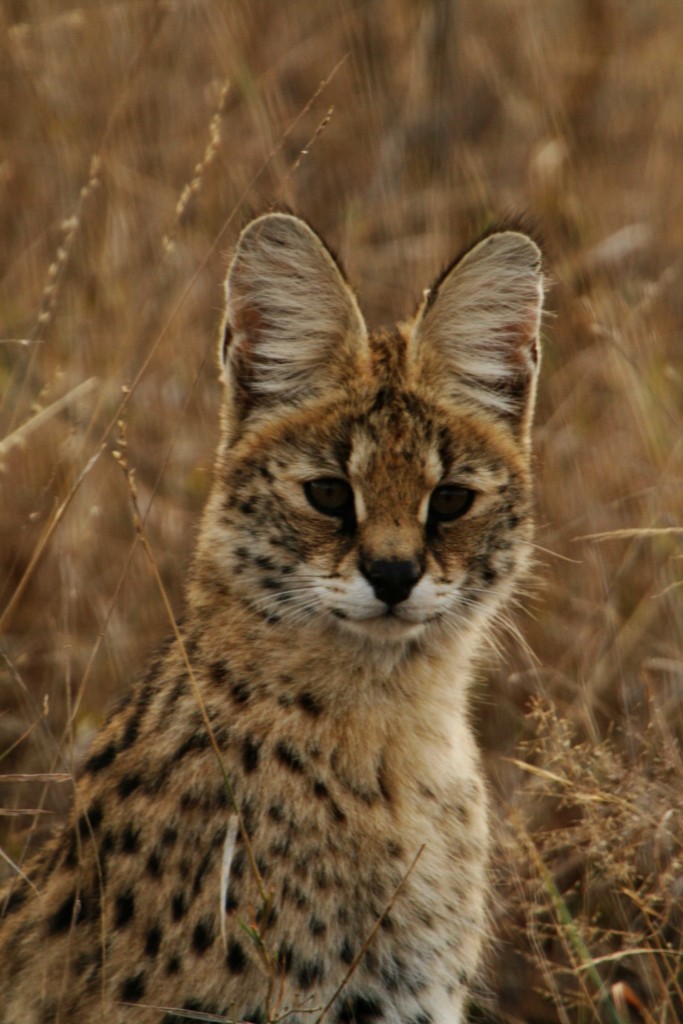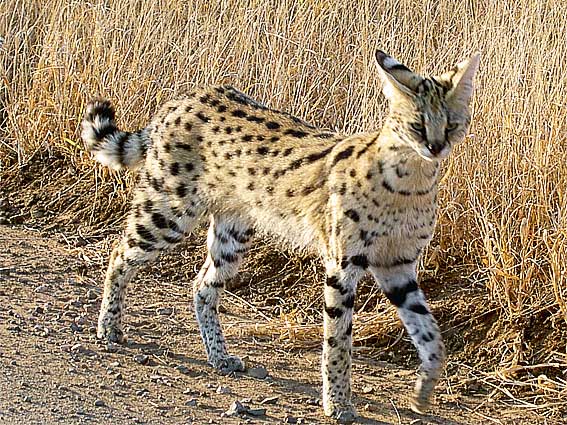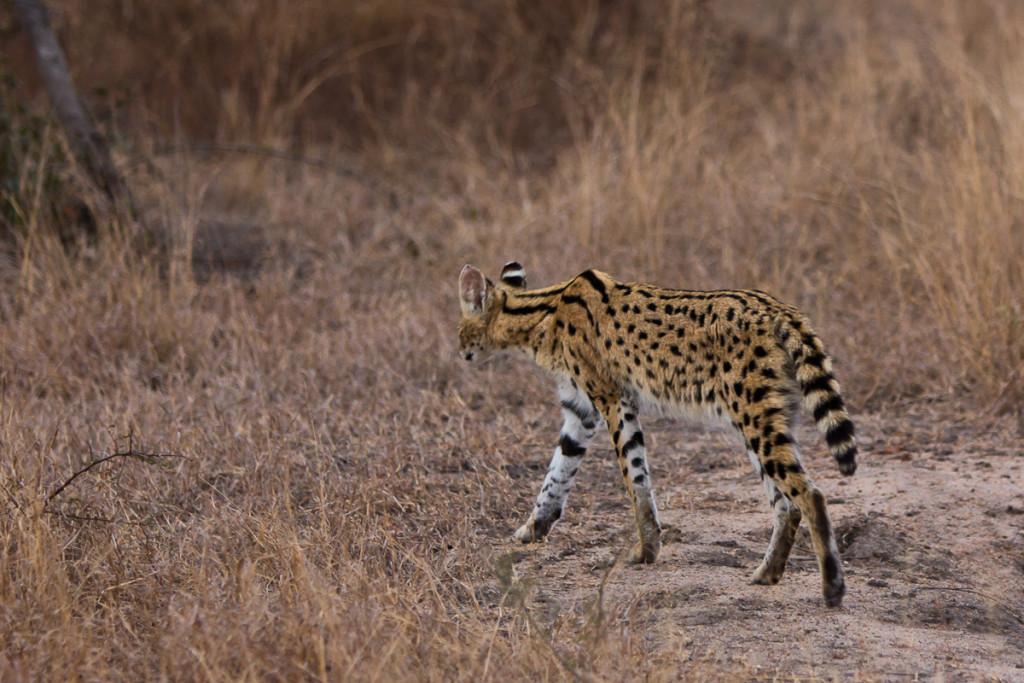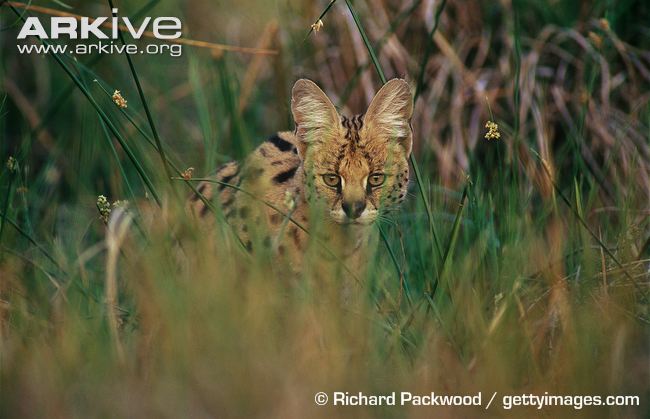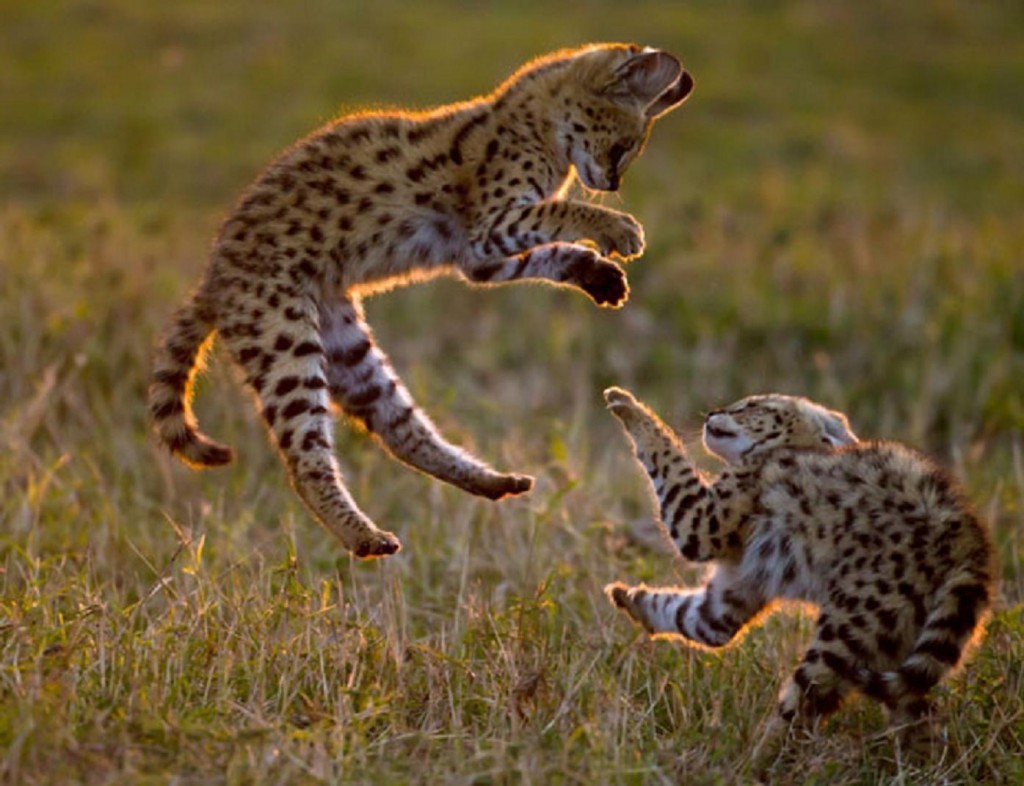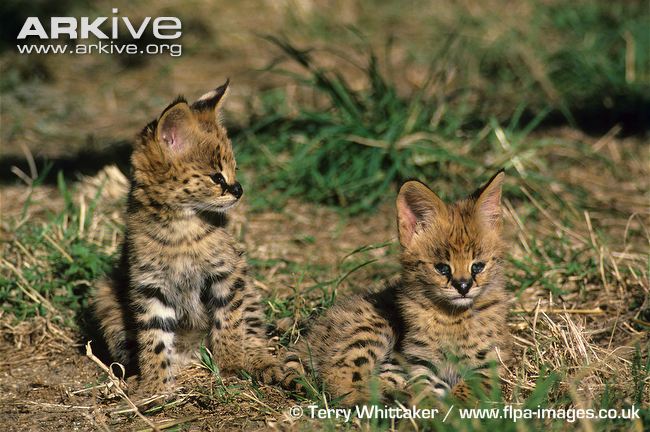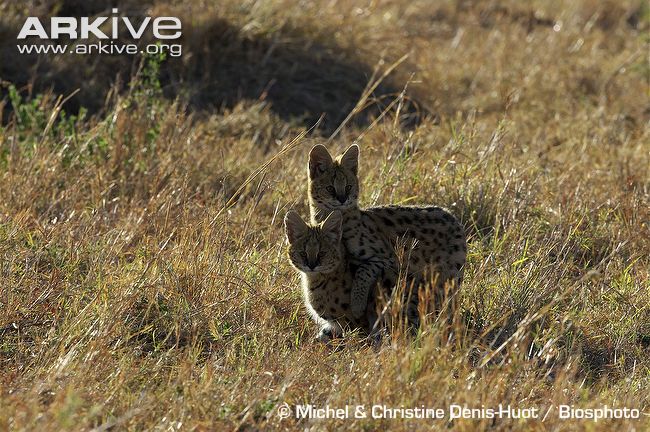 Serval
Kingdom: Animalia
Phylum: Cordata
Class: Mammalia
Order: Carnivora
Family: Felidae
Subfamily: Felinae
Genus: Leptailurus
Species: Leptailurus serval
Serval Conservation Status: http://www.iucnredlist.org/details/11638/0
The Serval is a wild cat found all over the continent of Africa except for in the Sahara and in the deep rainforests of Central Africa. It prefers open plains, woodland savannah, moist forest edge, and grassy uplands. It can be found in Central Africa's mountainous regions up to 3500 m (11,500 feet).
The Serval is a medium sized wild cat with long legs and a small, shapely head. It weighs 7-18 kg (15-40 lbs).  It has golden fur and black spots that are laid down in rows.  Melanistic (all black) Servals have been found in more densely forested areas. Servals naturally have a stumpy tail that is only about half as long as a typical feline's.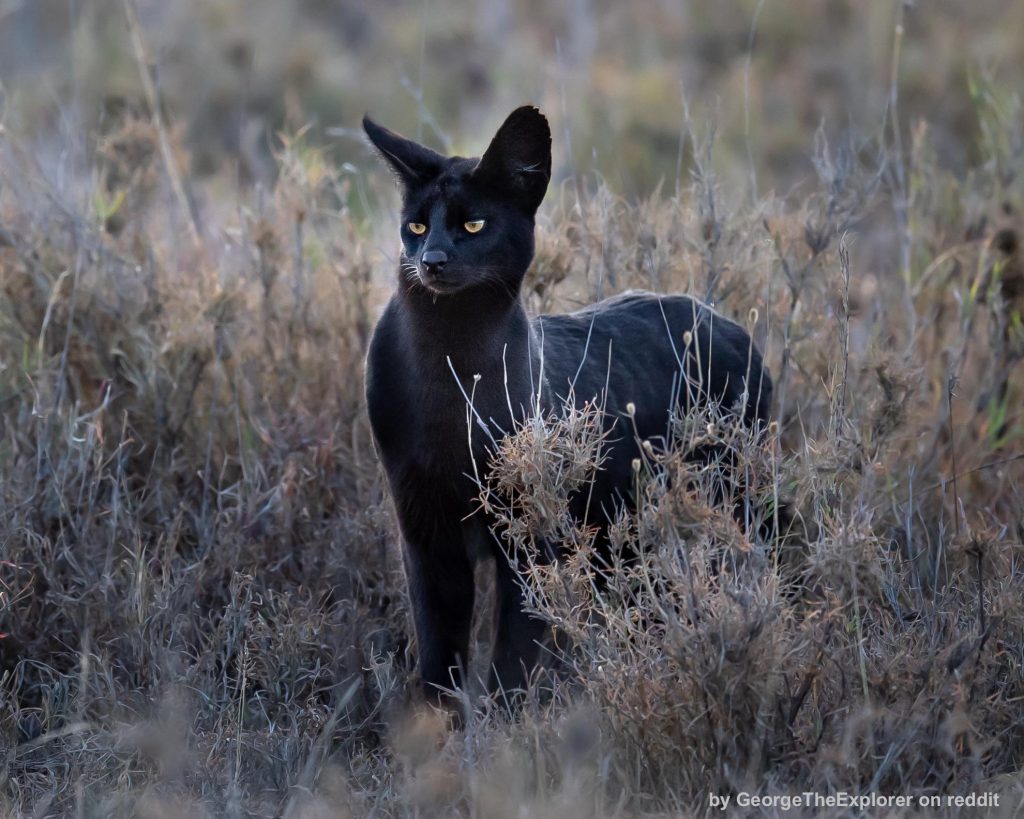 Rarely, Servals can be melanistic (all black)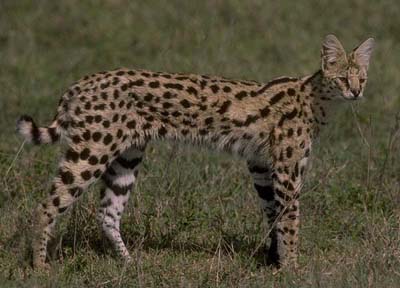 Servals are primarily crepuscular which means they are active at twilight and early dawn. But they also hunt nocturnally when living near human settlements. They have been seen stalking prey in broad daylight on the Serengeti because their prey in that region is diurnal (active during the day).
The Serval eats frogs, rabbits, and birds (including large birds like flamingos!) but it primarily feeds on rodents. As a result, it has extra large ears and enlarged auditory bulla (the rounded parts of the skull around the ear that serve as echo chambers and enhance a sound signal.) These physical adaptations enable the Serval to hear the scuttling and squeakings of rats and other rodents.
Hyenas, Leopards, and African Wild Dogs occasionally prey on Servals. Lions and crocodiles will also sometimes kill them. Despite these challenges and those caused by human encroachment, the Serval is a tough wild cat and their populations numbers are stable. The Serval can live up to 22 years.