In the land of the giant seagulls- wait nope they're Albatrosses!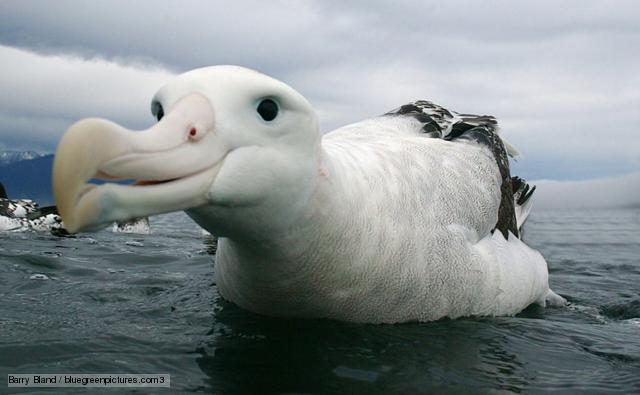 Albatrosses live all over the world. They have human-length lifespans and can raise babies into their 70s. Albatrosses mate for life and typically raise one chick a year. https://en.wikipedia.org/wiki/Albatross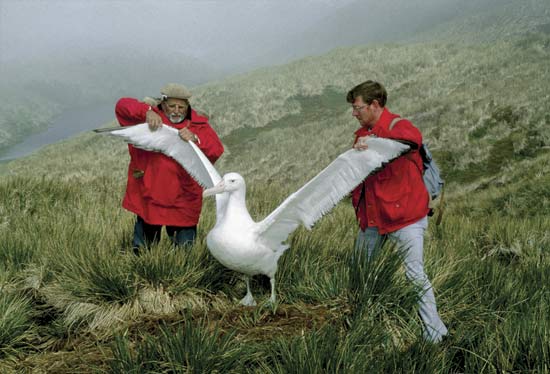 They are huge birds. One species, the Great Albatross, has the longest wingspan of any bird- a whopping 3.7 meters (over 12 feet)!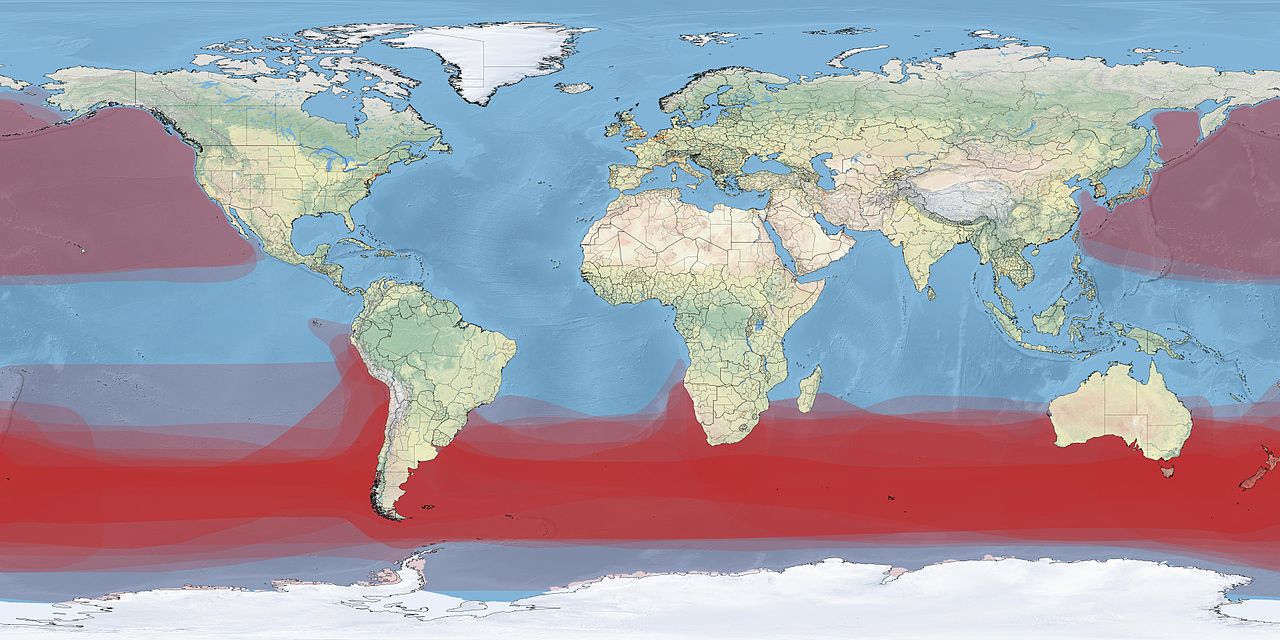 This picture is the worldwide distribution of the Albatross. The deeper the shade of red the more species are found there. There are 22 species of albatross recognized by the IUCN.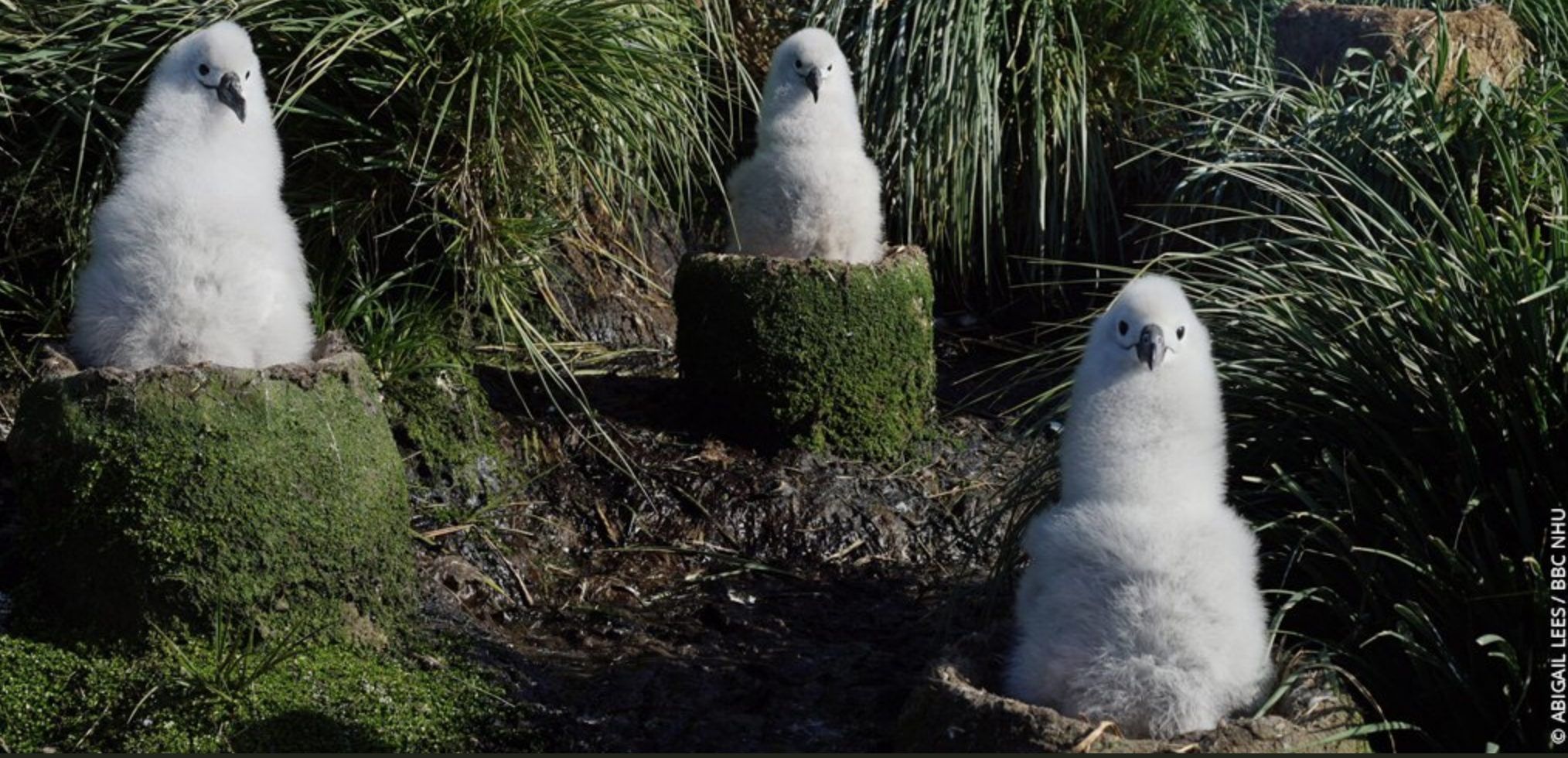 Here some magnificent and goofy Albatross babies waiting their parents return to the nest.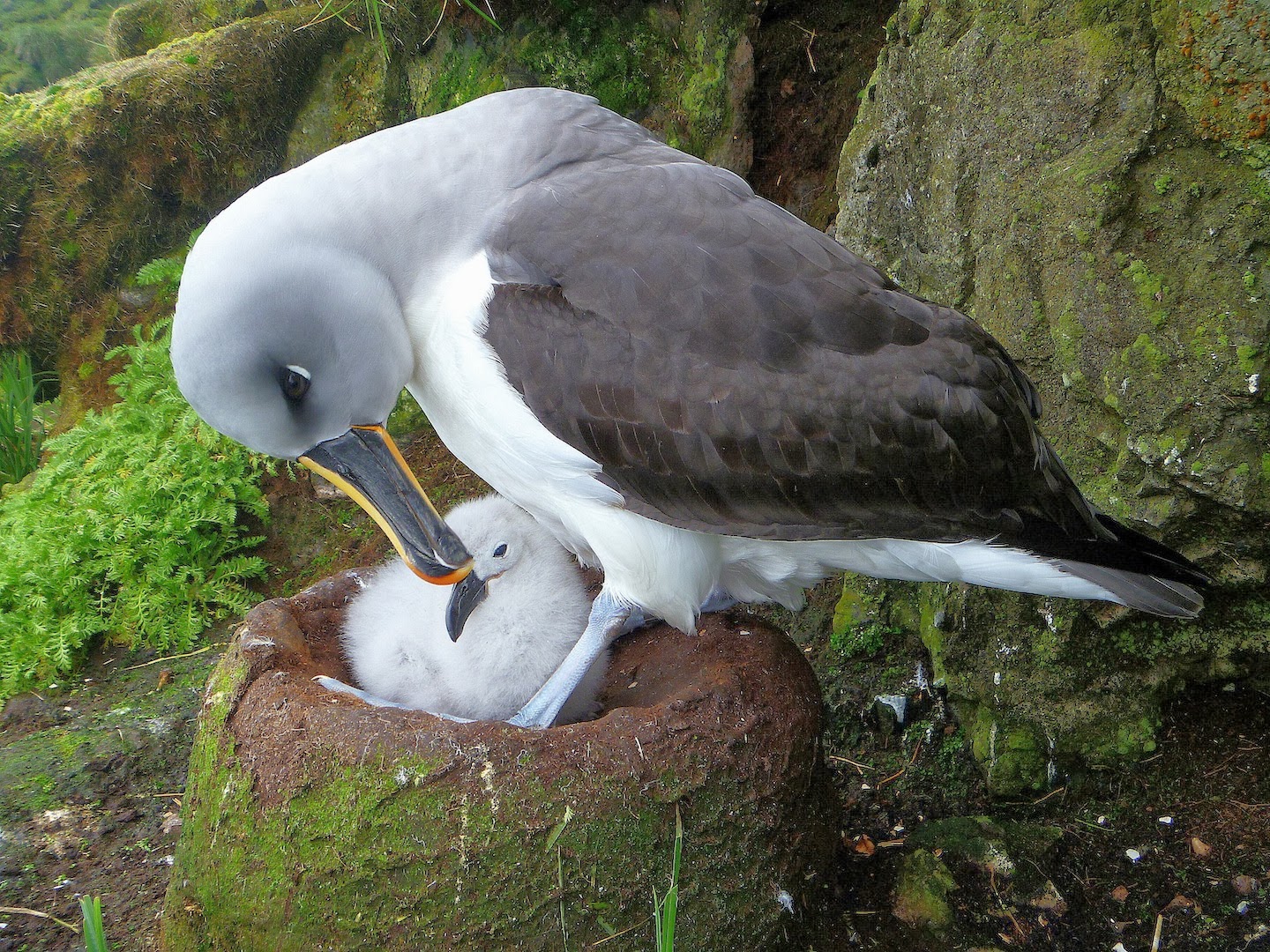 Mom has arrived. Both the male and female Albatross are excellent parents.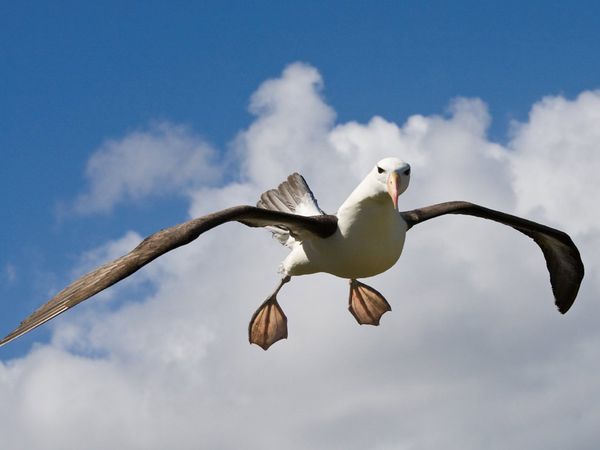 Longline fisheries pose the greatest threat to the albatross, as feeding birds are attracted to the bait, become hooked on the lines, and drown. Governments and conservation organizations are all working toward reducing this bycatch. And their efforts are paying off.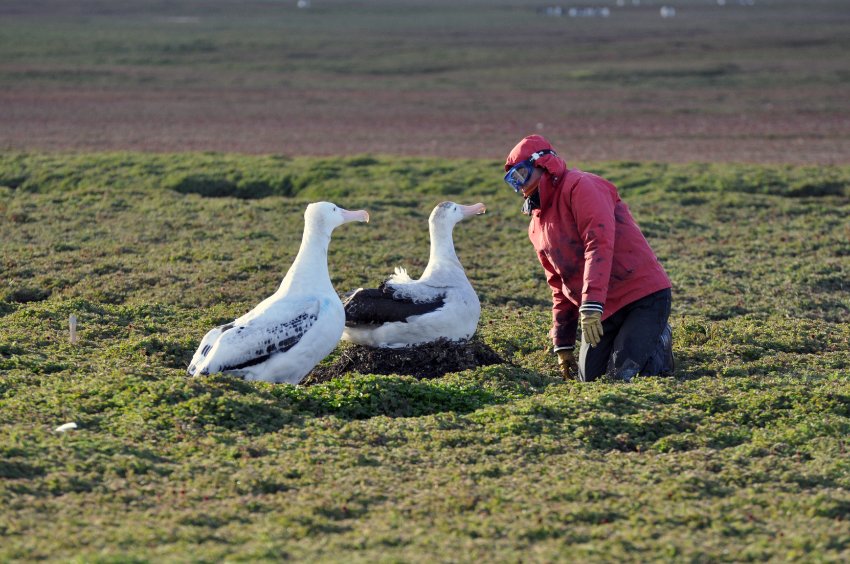 Conservation workers have made incredible progress: For example, BirdLife and the RSPB (BirdLife in the UK) have established a team—the Albatross Task Force (ATF)—to instruct fishermen on how to reduce seabird bycatch. Working across southern Africa and South America, the team has already had a dramatic impact. For example, in South African waters there has been an 85% reduction in albatross mortality since the project began. https://www.birdlife.org/projects/albatross-task-force/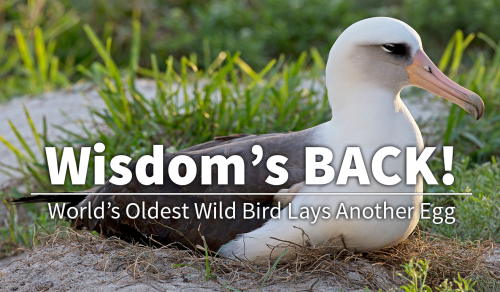 The oldest known wild bird is an albatross named Wisdom and she is at least 70 years old. She is the world's oldest known breeding bird in the wild. https://www.papahanaumokuakea.gov/new-news/2021/12/15/wisdom-returns2021/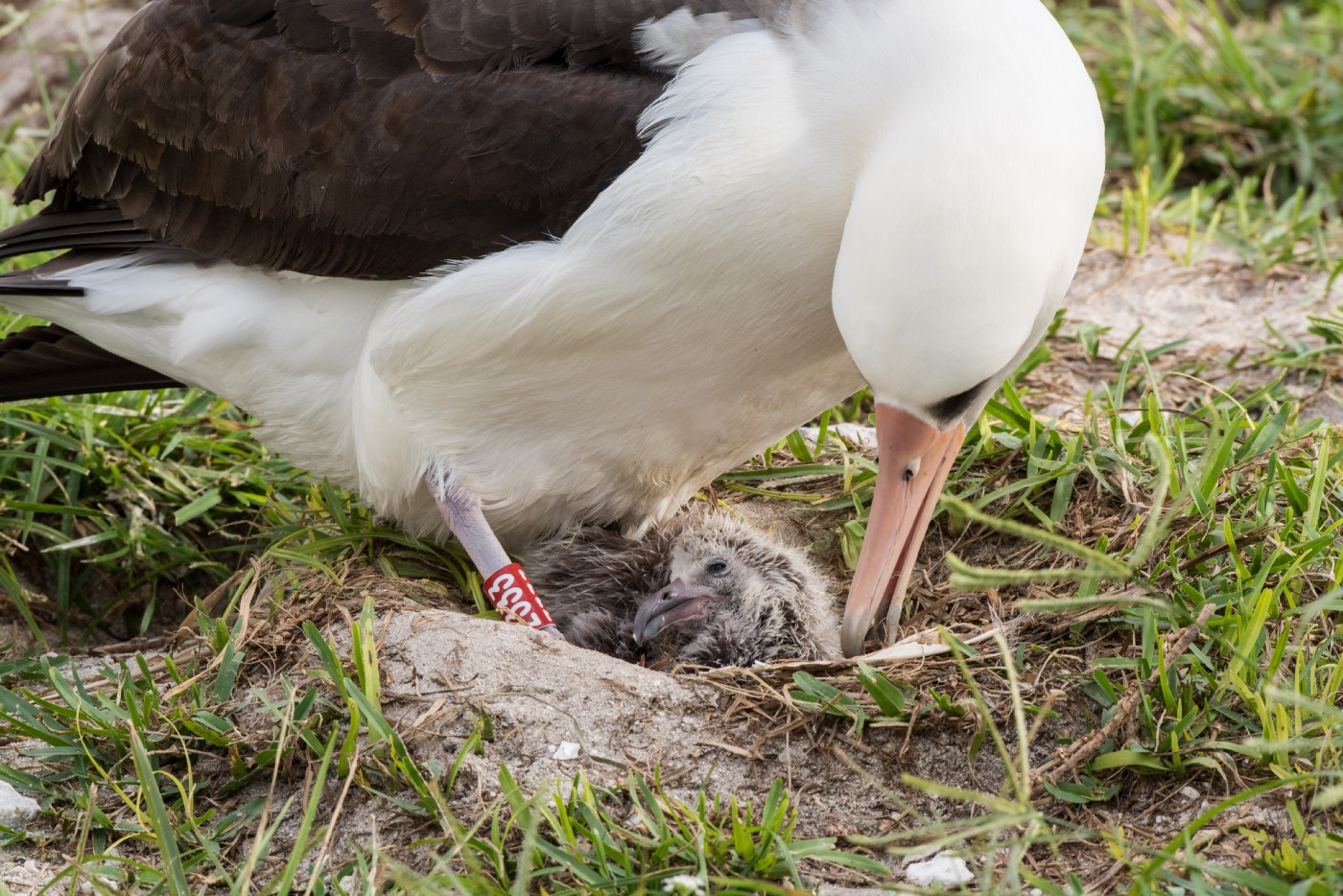 Here is Wisdom in 2017 with her new baby. https://medium.com/usfws/wisdom-the-laysan-albatross-and-worlds-oldest-known-breeding-bird-hatched-another-chick-c70574144142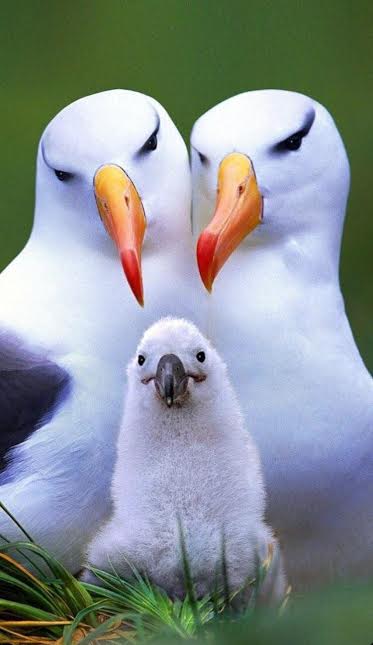 The future is bright for the Albatross!