GMO salmon is unsafe for consumption and poses serious environmental risks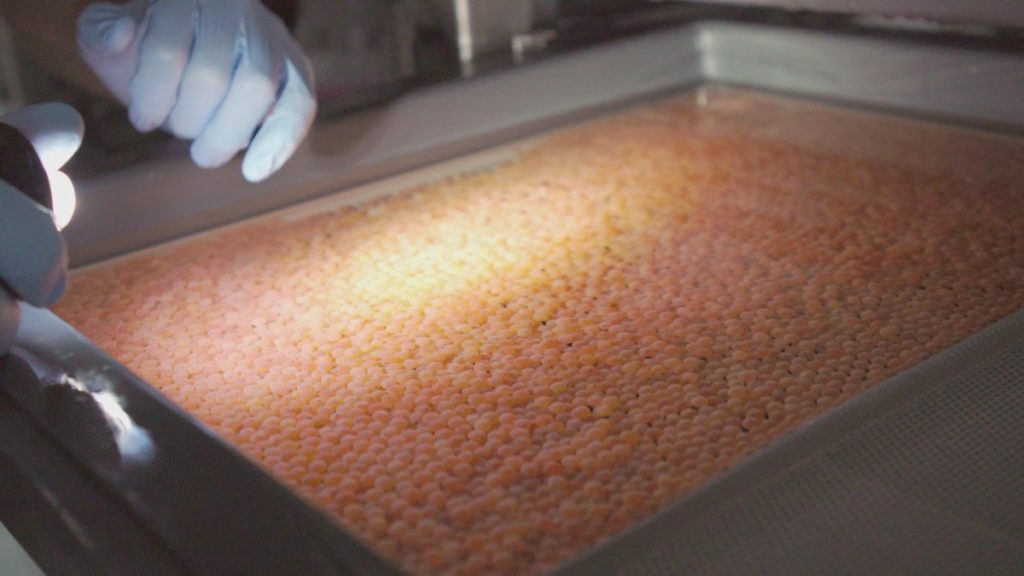 GMO organisms are proven to cause major health and environmental problems including gut disorders, cancer, and autoimmune dysfunction.
The GMO salmon's immune function is compromised. Eating sick fish is not healthy:
"Genetically modified salmon contain the growth hormone gene from one fish, combined with the promoter of an antifreeze gene from another. This combination both increases and speeds up growth, so the salmon grow faster.
Altering a fish's genes also changes other traits, the review found. Genetically modified salmon eat more food, spend more time near the surface of the water, and don't tend to associate in groups. They develop at a dramatically faster rate, and their immune function is reduced."
As Dana Perls of the environmental group Friends of the Earth points out, "Land-based doesn't mean not near a river." A fish egg production facility on Prince Edward Island is located next to an estuary, while another facility in Panama, where the fish are allowed to mature, is close to a river, according to the FDA documents. She calls escapes "an unavoidable consequence" of fish farming.
source: https://www.npr.org/sections/thesalt/2015/06/24/413755699/genetically-modified-salmon-coming-to-a-river-near-you