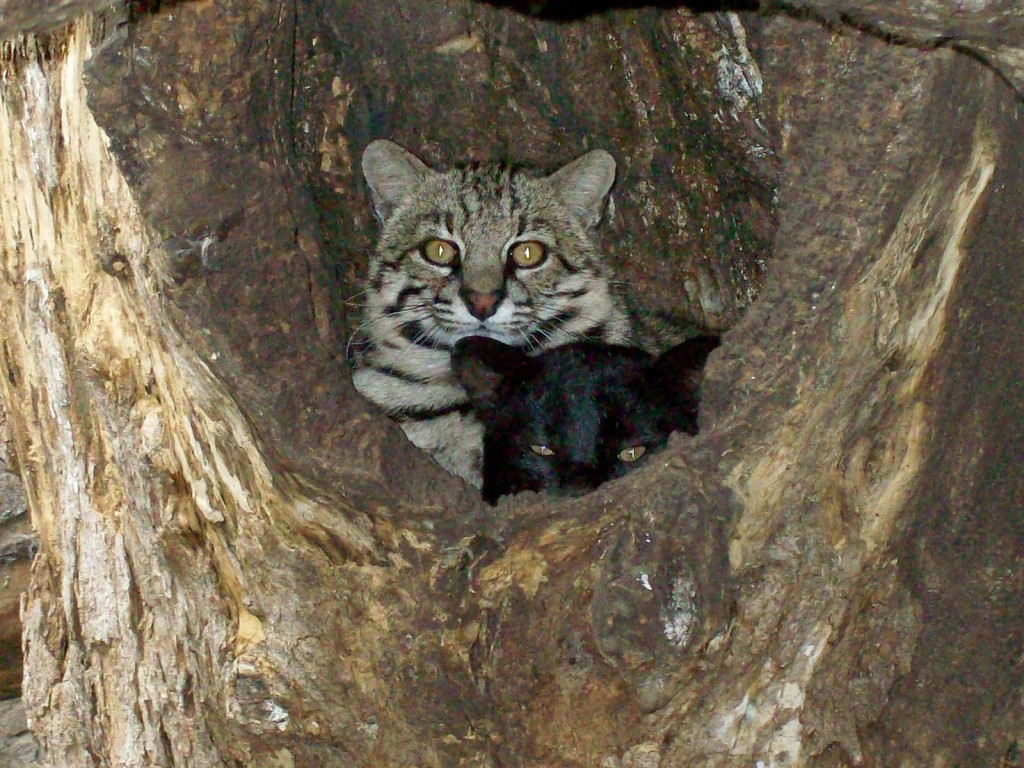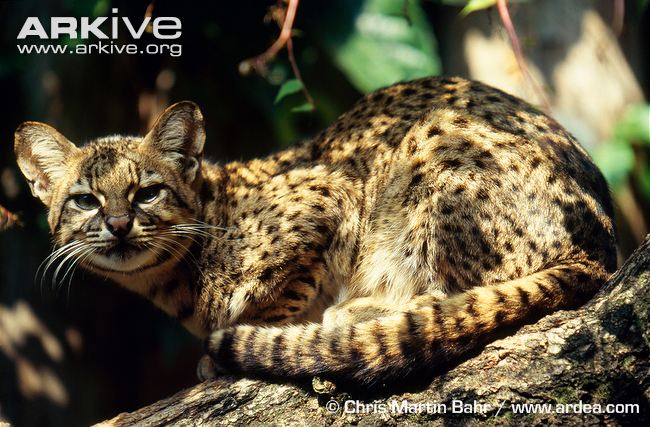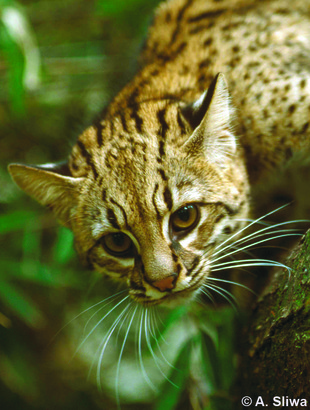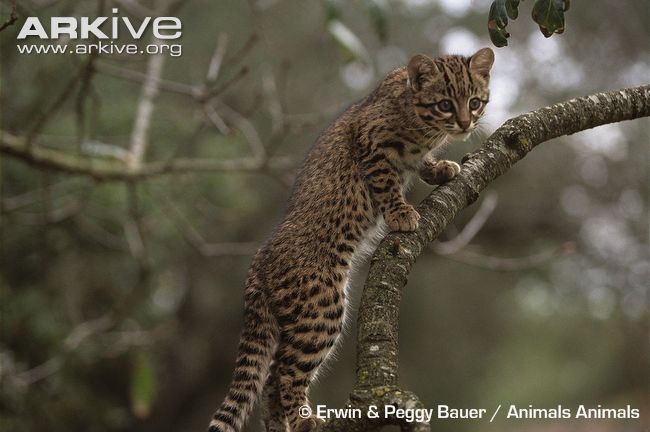 Geoffroy's Cat
Kingdom: Animalia
Phylum: Cordata
Class: Mammalia
Order: Carnivora
Family: Felidae
Subfamily: Felinae
Genus: Leopardus
Species: Leopardus geoffroyyi
Geoffroy's Cat Conservation Status: http://www.iucnredlist.org/details/15310/0
Geoffroy's cat lives in southern South America, east of the Andes. Along with the Puma, it is the most southern dwelling of all the world's wild cat species. Size varies some with this species (it's generally about the size of a Domestic Cat) but males can reach 8 kg (17 lbs). Weights range from 2-8 kg (4-17 lbs). Their base coats can be a little more reddish or grayish depending on what region they live in but they are always covered in small, equal sized black spots with black stripes on their necks and head. Geoffroy's Cats sometime exhibit a melanistic (all black) variation, thus resembling tiny black panthers.
The Geoffroy's Cat is found in diverse habitats but prefers scrubland and grassland plains and does not live in dense rainforests or above 3,000 meters (9,900 feet). It's a solitary cat who hunts at night and twilight and actually spends a lot of time in trees. They sleep in trees, defecate from them, and mate in them. It is probable they hunt in the trees as well. The kittens are fearless of heights.
Geoffroy's Cats eat what the typical small wild cat eats: rodents, birds, little reptiles and amphibians. They eat fish too and are accomplished swimmers even in fast current. Female Geoffroy's Cats have a modest range 2.5 km2 (8200 ft2) but the males have a territory three times that size. Female Geoffroy's Cats sometimes will have overlapping ranges, and male territory will overlap several females' but never another males'.