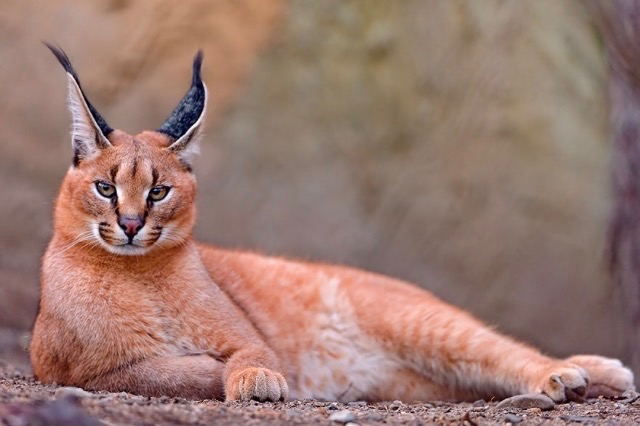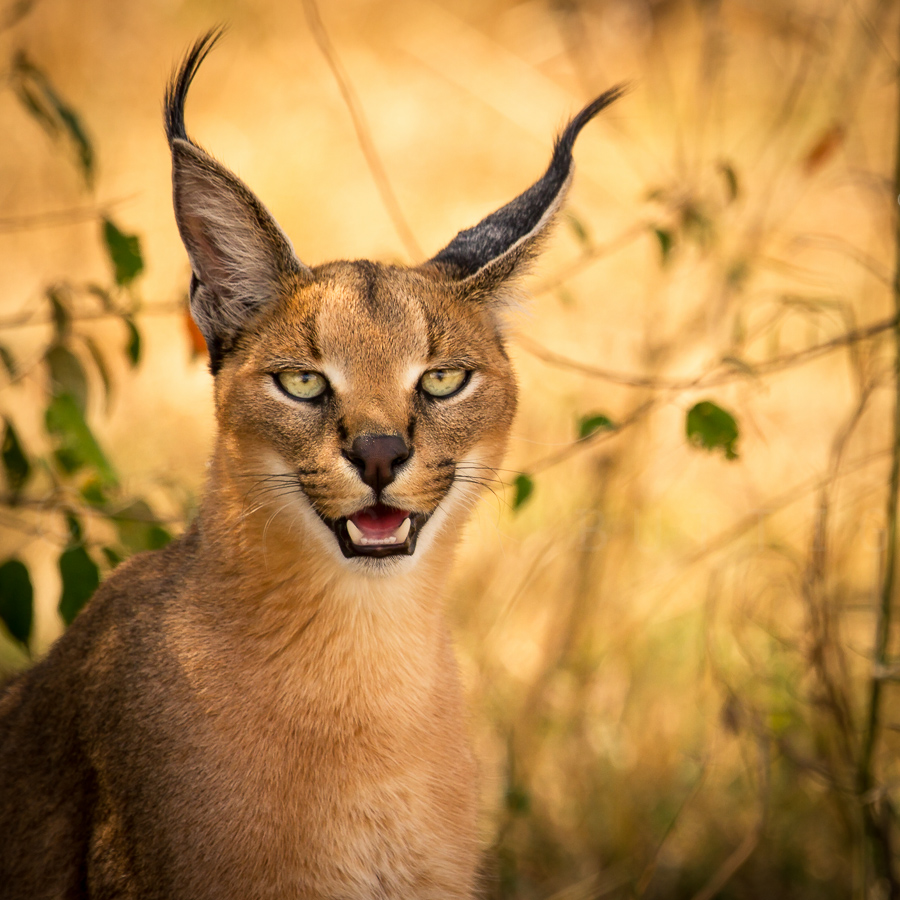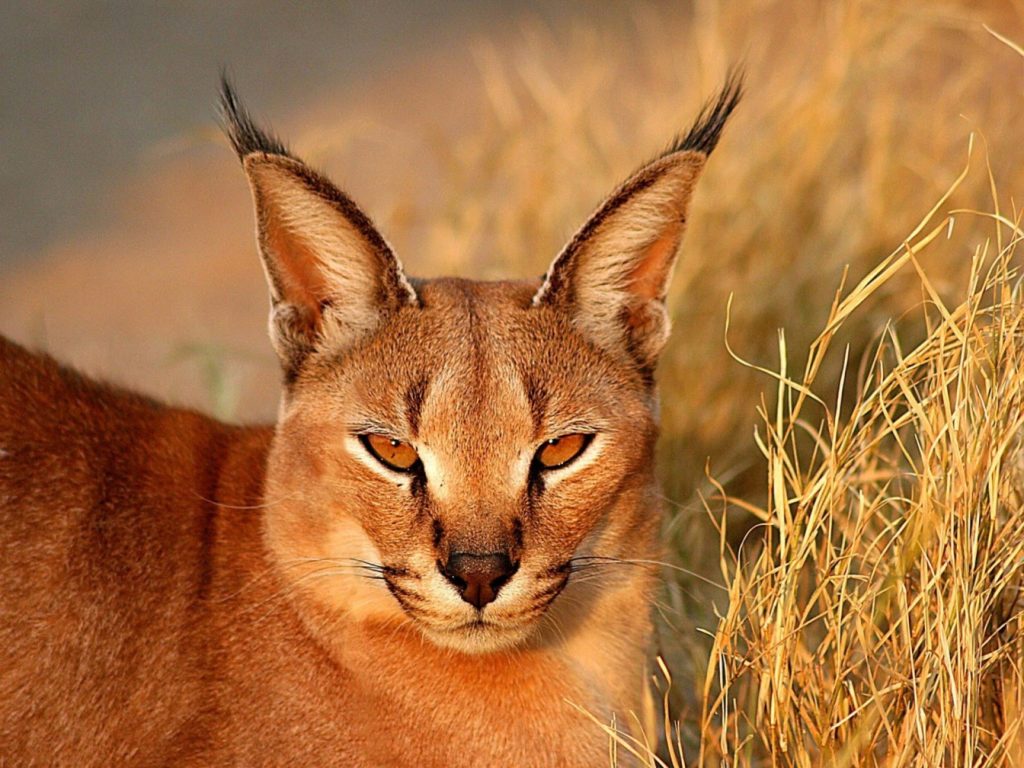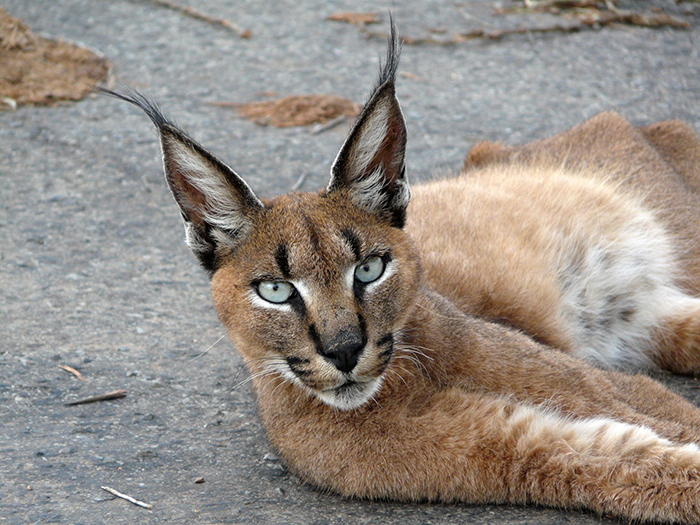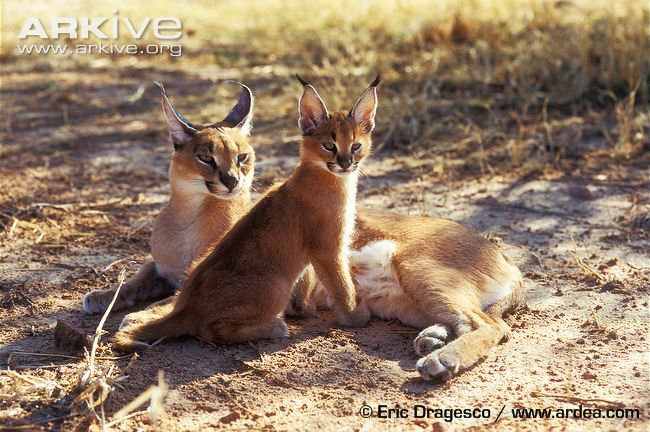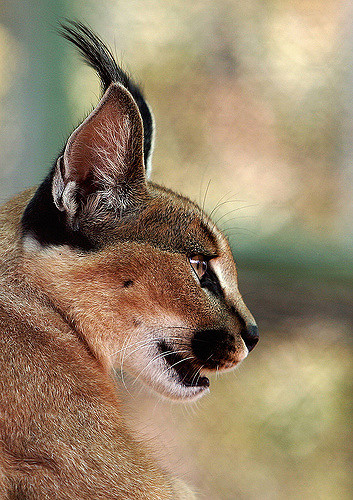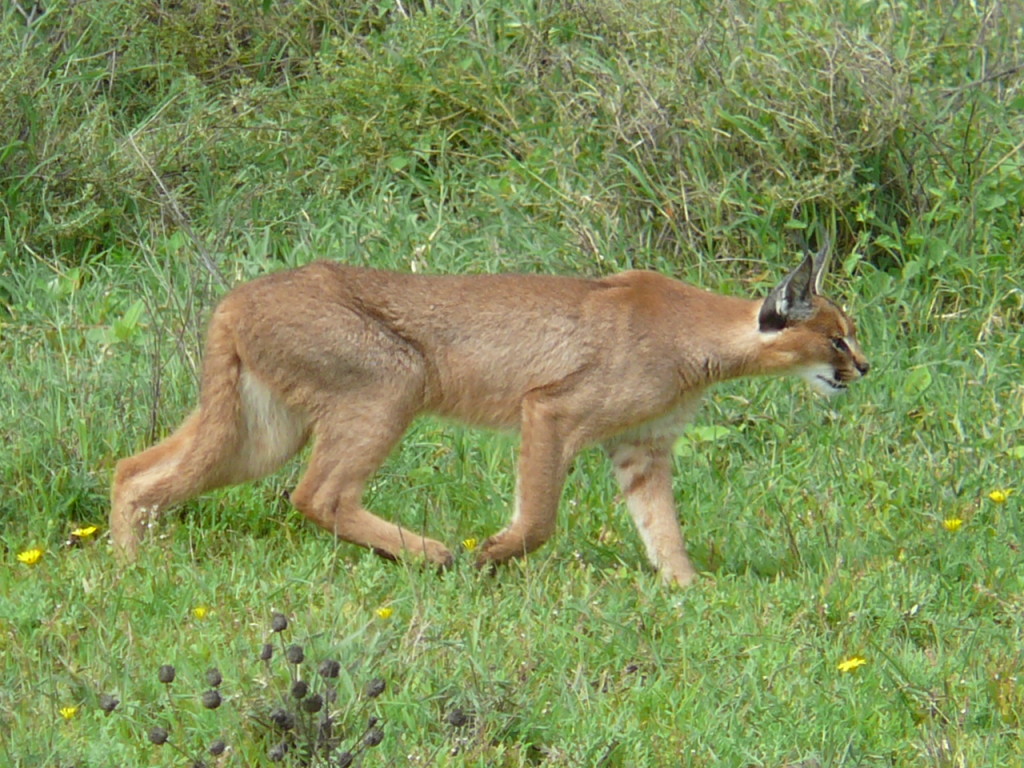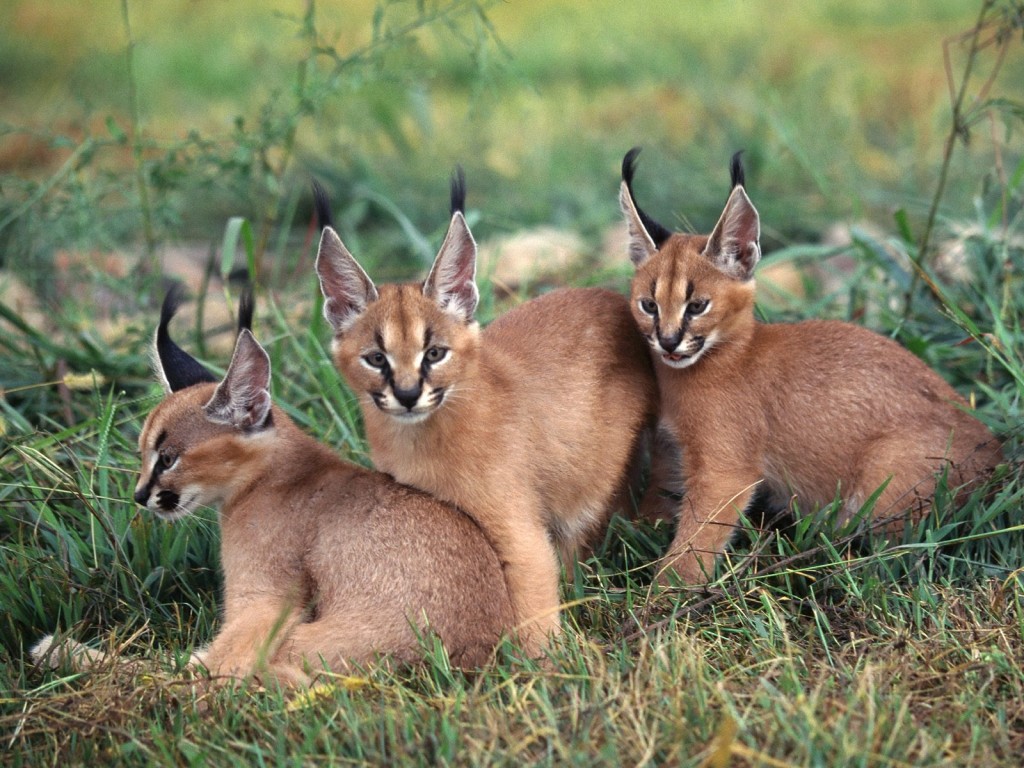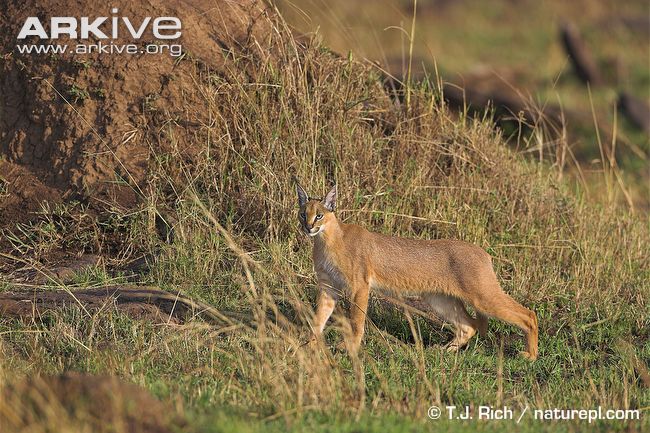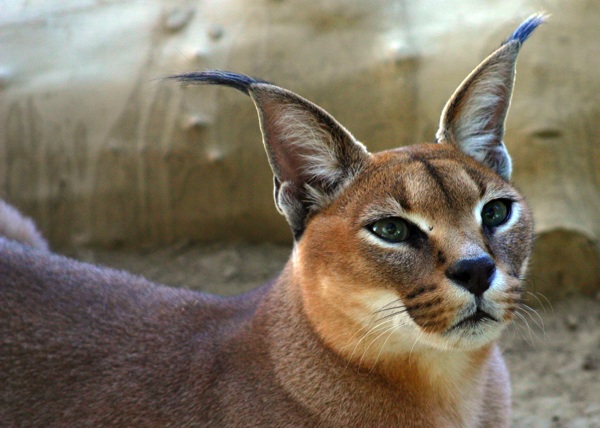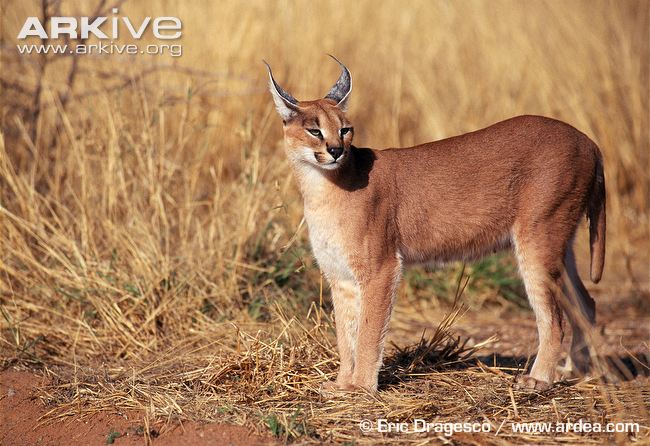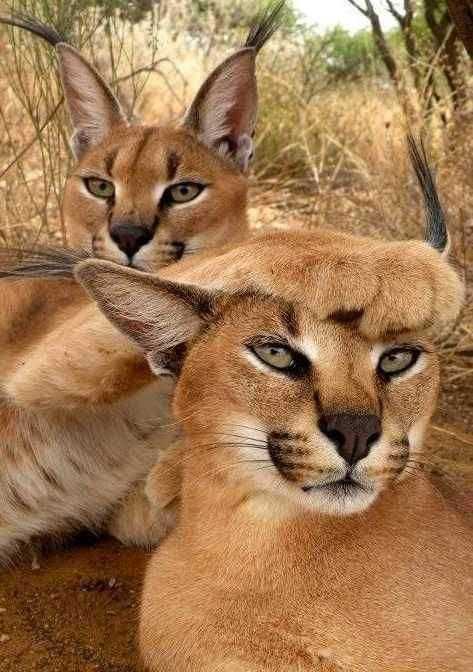 Caracal 
Kingdom: Animalia
Phylum: Cordata
Class: Mammalia
Order: Carnivora
Family: Felidae
Subfamily: Felinae
Genus: Caracal
Species: Caracal caracal
Caracal Conservation Status: https://www.iucnredlist.org/species/3847/102424310
The name Caracal (pronounced CARE-ikul) is derived from the Turkish words "kara kulak" which means "black ear." The Caracal is also sometimes called the Desert Lynx, since they have long tufts (5cm or 1.75 in) of black hair sticking out of the tops of their ears. Caracals aren't related to the Lynx, though they both have those expressive ear tufts.
The Caracal has a short, dense coat of tawny or reddish brown fur and sometimes they are melanistic (meaning they have black fur, like little black panthers).
The Caracal is the largest of Africa's small wild cats. They weigh from 16 kg (35 lb) to (40 lbs). Caracals live in the drier savannah and woodland regions of sub-Saharan Africa, and actually thrive in borderline desert habitats. While they also can be found living in evergreen mountain forests, they do not inhabit tropical rainforests.
Central Africa, South Africa, West Africa, Southwest Asia, and the Middle East are the geographic areas Caracals can be found in. Caracals prey on all kinds of small animals like rodents, hares, and small antelope. They also can take down an adult springbok or a juvenile Kudu (these are African ungulates with sharp horns). Caracals sometimes store their food in a tree like a Leopard does but this behavior is not seen very often. Caracals are mostly nocturnal but in protected areas they are sometimes a little more active during the day. Caracals live from 16-19 years.