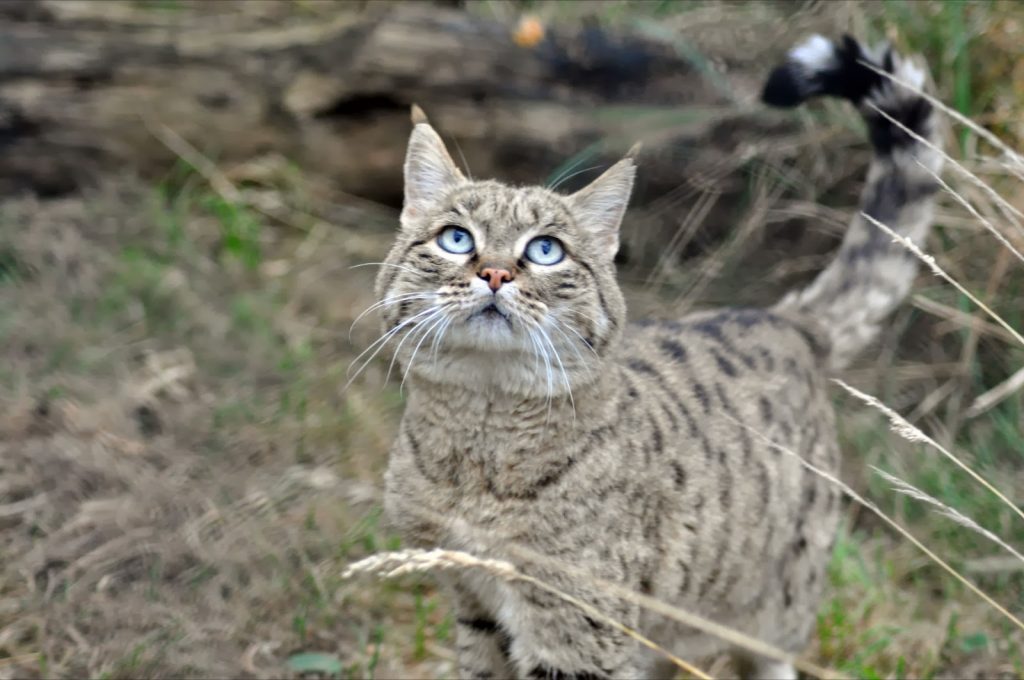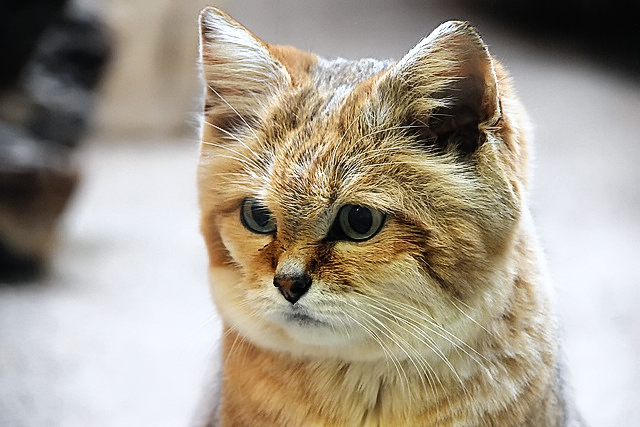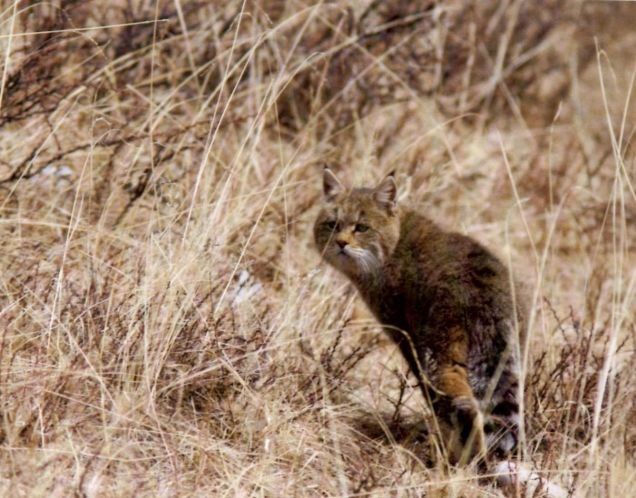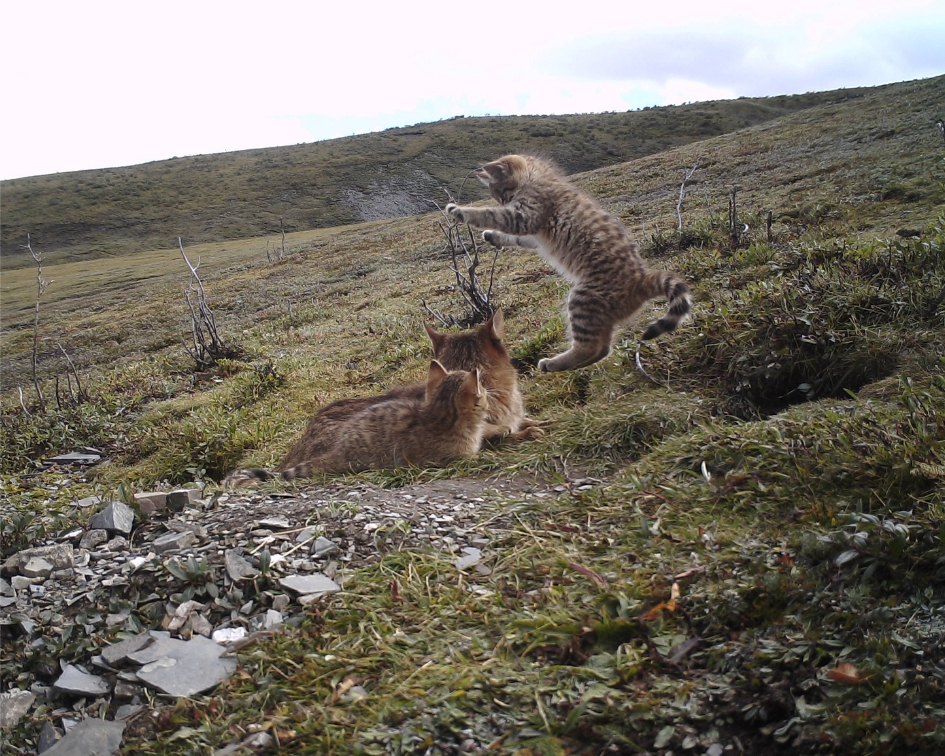 Chinese Mountain Cat

Kingdom: Animalia
Phylum: Cordata
Class: Mammalia
Order: Carnivora
Family: Felidae
Subfamily: Felinae
Genus: Felis
Species: Felis bieti
Chinese Mountain Cat Conservation Status: http://www.iucnredlist.org/details/8539/0
The Chinese Mountain Cat is built like a little tank, with a muscular body and slightly shorter legs compared to other cats. It's not very big, weighing between 4.5-9 kg (10-20 lbs) and is approx. 100 cm (40 in) long. It has thick lush coat with a warm soft layer of underfur. The Chinese Mountain Cat is a pale grey in the winter and a darker shade of brown in the summer months. It has tiny tufts on its ears and black stripes on its tail with a black tip.
The Chinese Mountain Cat lives on the northeastern edge of the Tibetan Plateau, which is an enormous plateau formation extending across most of Tibet, parts of western China, and the Indian states of Jammu and Kashmir. The Tibetan Plateau is higher in elevation than the tallest peaks of the Rocky Mountains and is the size of Western Europe: "It stretches approximately 1,000 km (620 mi) north to south and 2,500 km (1,600 mi) east to west. With an average elevation exceeding 4,500 meters (14,800 ft), the Tibetan Plateau is sometimes called 'the Roof of the World' and is the world's highest and largest plateau, with an area of 2,500,000 square km (970,000 sq mi) (about four times the size of France)."
"Sometimes termed the "Third Pole", the Tibetan Plateau is the source of the  headwaters for most of the streams in surrounding regions. Its tens of thousands of glaciers and other ecological features serve as a "water tower", storing water and maintaining flow."
The Chinese Mountain Cat lives on the northeastern edge of the Tibetan Plateau. The habitat up there is open steppe country, alpine meadows, mountain bamboo forest, and coniferous forests (evergreens). http://tibet.net/wp-content/uploads/2011/08/TheEndangeredMammalsOfTibet.pdf
The Chinese Mountain Cat's lifespan is unknown and there are currently no individuals living in captivity. They are known to be solitary however, and that they live in burrows. They are thought to be somewhat nocturnal and their diet includes rodents (mole rats, vole, and pika). They also sometimes eat large birds such as pheasants.