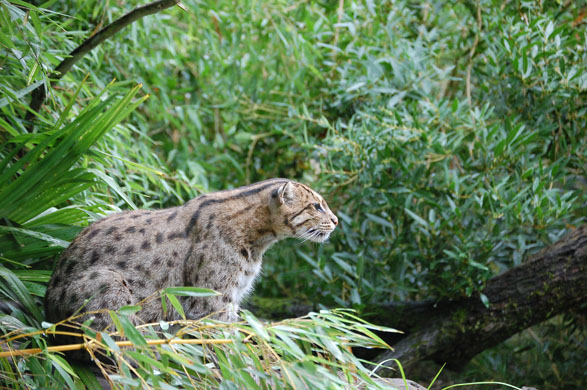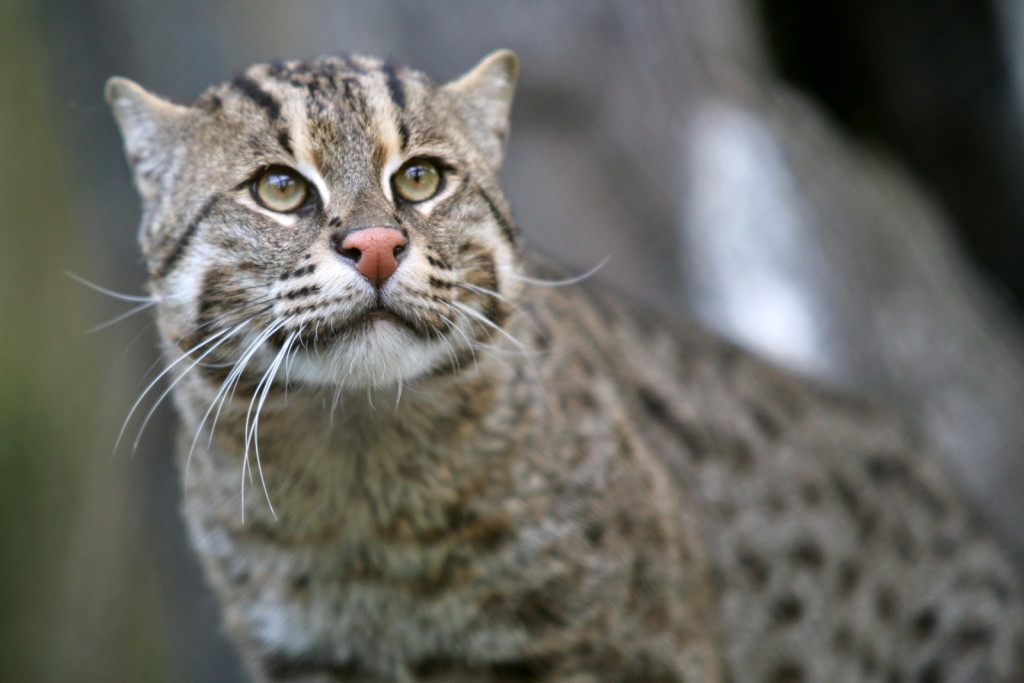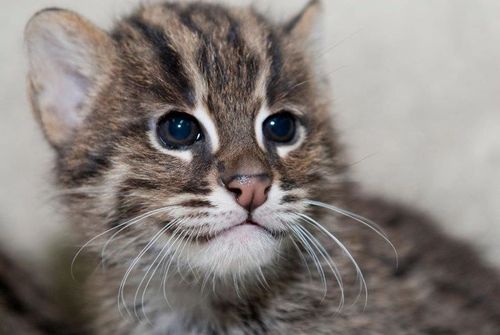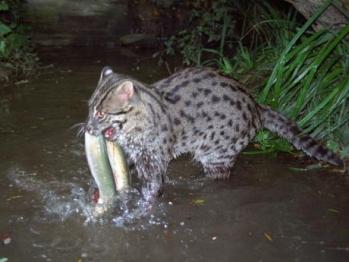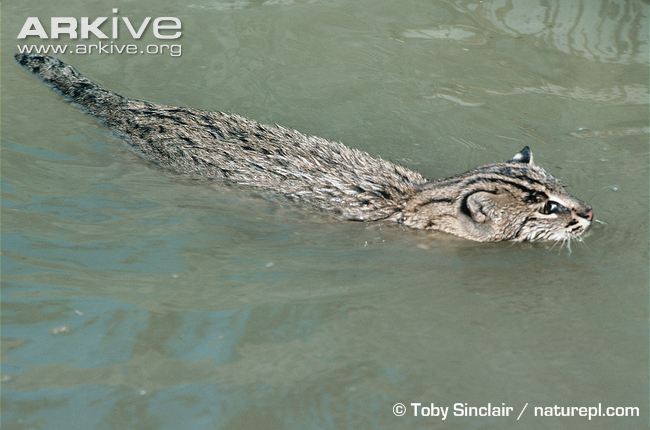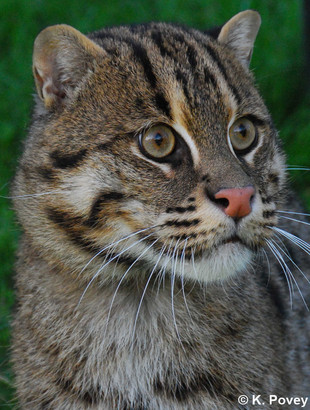 Fishing Cat
Kingdom: Animalia
Phylum: Cordata
Class: Mammalia
Order: Carnivora
Family: Felidae
Subfamily: Felinae
Genus: Prionailurus
Species: Prionailurus viverrinus
Fishing Cat conservation status: http://www.iucnredlist.org/details/18150/0
The Fishing Cat is a water loving wild cat; they can swim underwater and for long distances with ease. They live almost exclusively along rivers, streams, and mangrove swamps; they are found in Southeast Asia, eastern India, Bangladesh, Sri Lanka, and in the Himalayan foothills of India and Nepal (at elevations up to 5,000 ft (1500 m).
The Fishing Cat weighs 5–16 kg (11–35 lb). They have buff underfur and prominent black spots along their body. They have a flat sloping head typical of water hunting cats. The Fishing Cat has webbing between their digits (which helps them swim) and their claws do not fully retract.
Fish is their main prey. A study of Fishing Cat scats (wild animal poop) at India's Keoladeo National Park showed that fish comprised approximately three-quarters of their diet, with the remainder consisting of birds, insects, and small rodents. Molluscs, small reptiles, amphibians and even cattle carcasses supplement their diet. Fishing Cats hunt along the edges of watercourses, grabbing prey from the water, and sometimes diving in to catch prey in deeper water.
They are solitary creatures and hunt mostly at night. They make a kind of chuckling sound, as well as other Domestic Cat-type sounding noises. They live 10 years and probably longer.