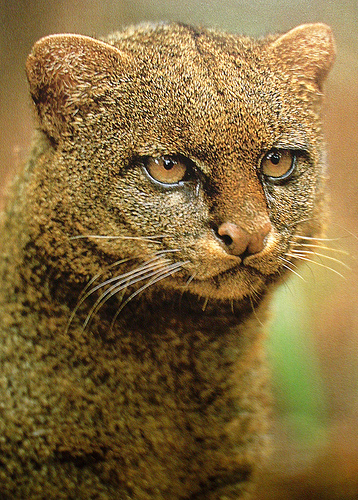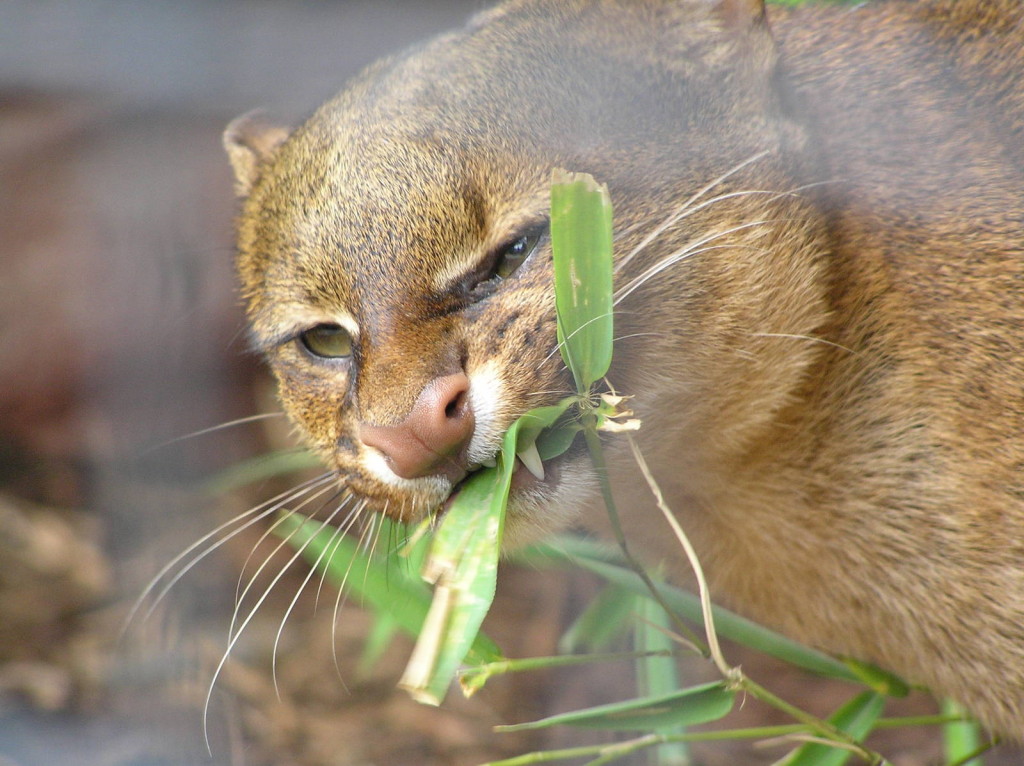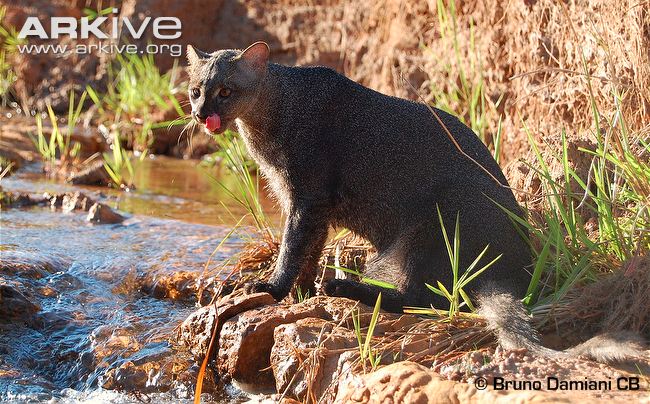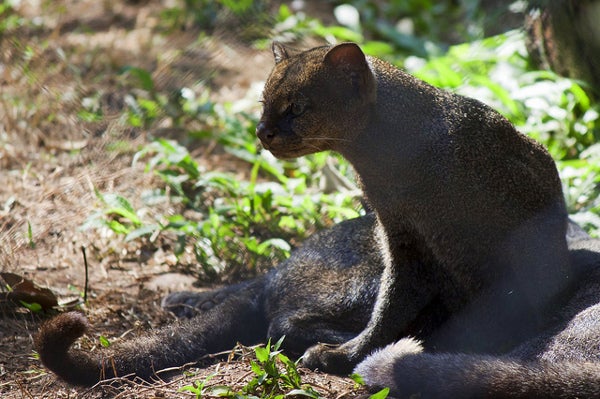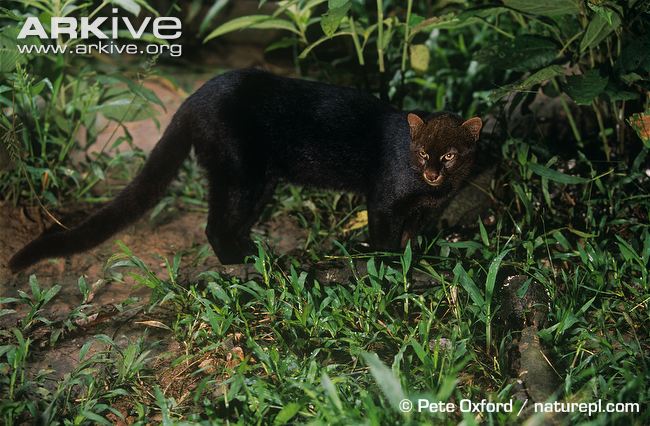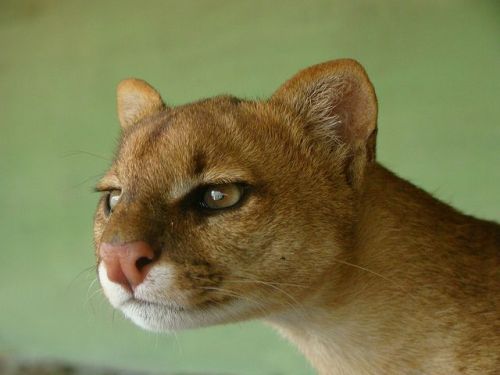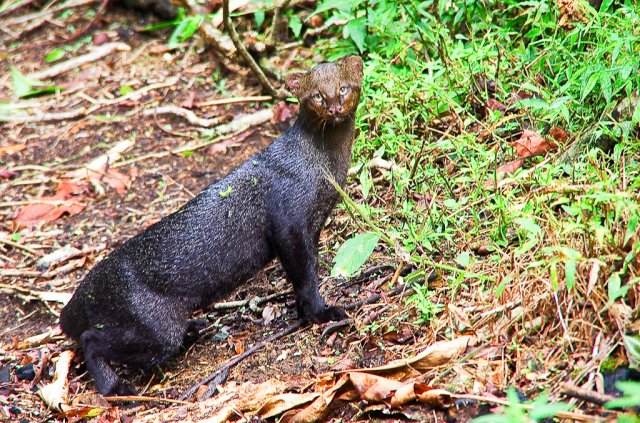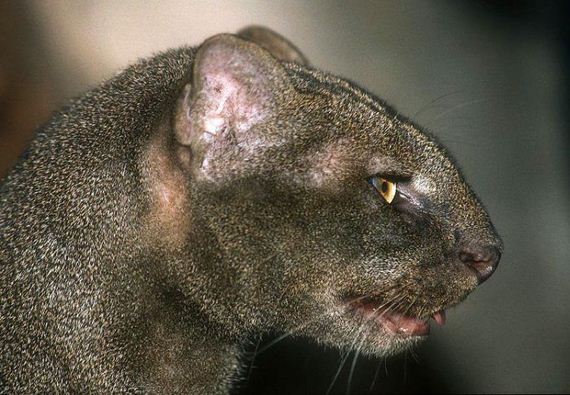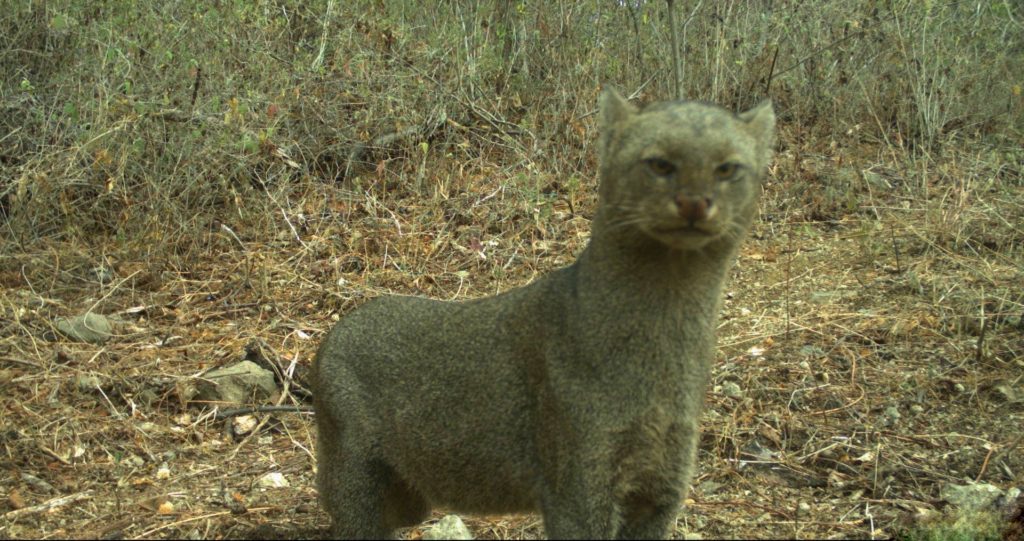 Jaguarundi
Kingdom: Animalia
Phylum: Cordata
Class: Mammalia
Order: Carnivora
Family: Felidae
Subfamily: Felinae
Genus: Puma
Species: Puma yagouaroundi
Jaguarundi conservation status: http://www.iucnredlist.org/details/9948/0
The Jaguarundi is a small wild cat native to the Americas. They are primarily found in Central and South America but they do venture up into the Southwestern parts of US, specifically Texas. They are an amazing looking cat- one of the strangest. Their nickname is the "otter cat".
The Jaguarundi weighs 3-7 kg (6.6-15 lbs). They are about the size of a Domesticated Cat, but they sure don't look like one. Their fur can be reddish or sandy colored, a deep monchrome cocoa brown, or melanistic (all black). They have an otter-like face and short round little ears. They have a lithe long torso, a long flattish furry tail, and strong tough paws which appear a little too big their body.
The Jaguarundi is found from southern Texas and coastal Mexico in the north, to as far south as northern Argentina. Its habitat is lowland brush area close to a source of running water and they aren't that picky-  they might make their home in numerous habitats such as dry thorn forests or wet grasslands. While commonly found in the lowlands, they have been reported at elevations as high as 3,200 m (10,500 ft). Jaguarundis also occasionally inhabit dense tropical areas.
Jaguarundis are primarily diurnal, (active during the day rather than evenings or night). They are comfortable in trees, but prefer to hunt on the ground. They will eat almost any small animal they can catch, such as small rodents, reptiles, and ground feeding birds. They also hunt rabbits, opossums, fish and even marmosets.
Jaguarundis make an unusually wide range of vocalizations, including purrs, whistles, yaps, chattering sounds, and even bird-like chirps which they use to lure birds closer to them. Jaguarundis live up to 20 years.