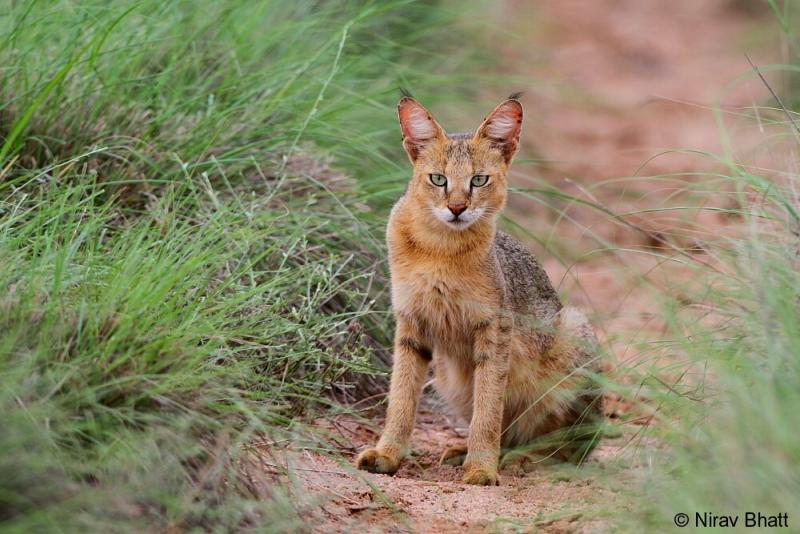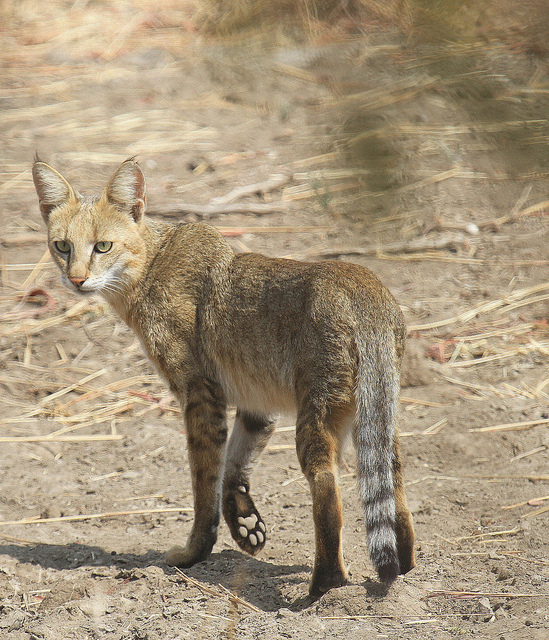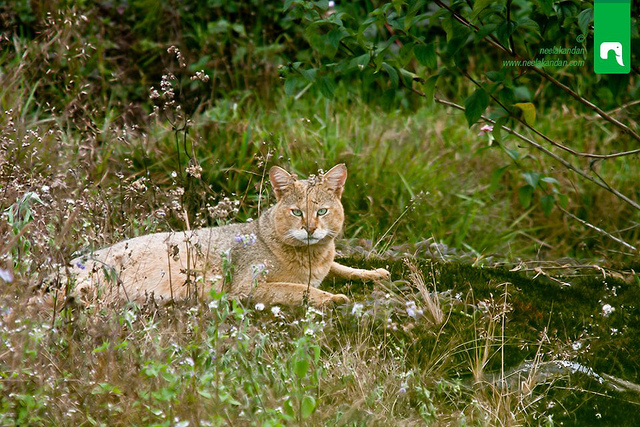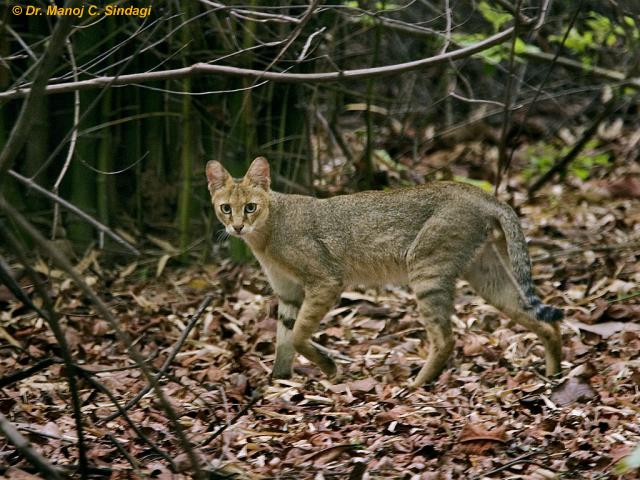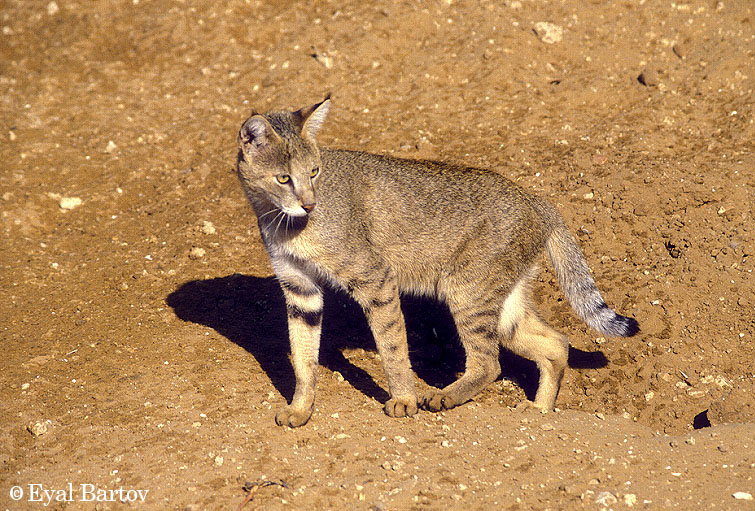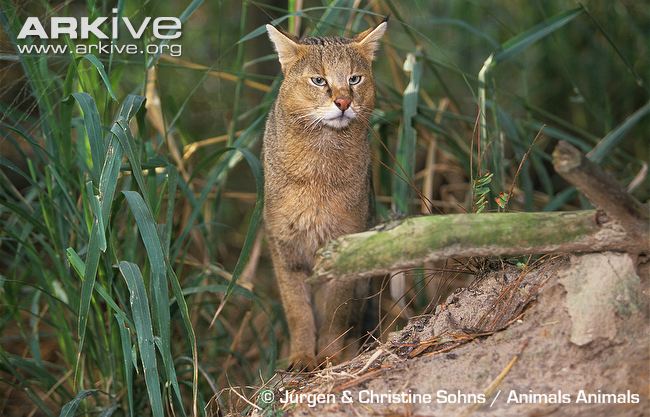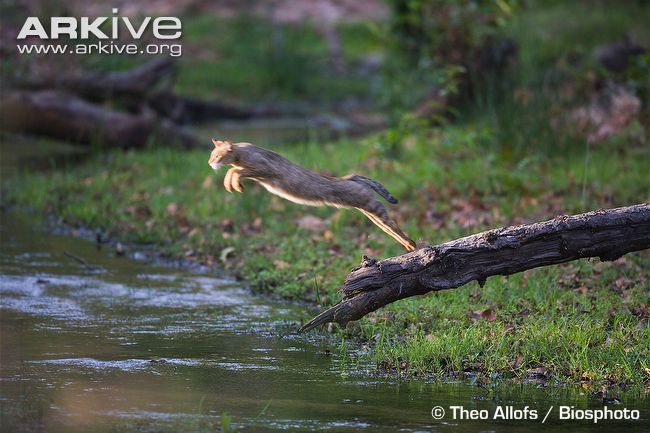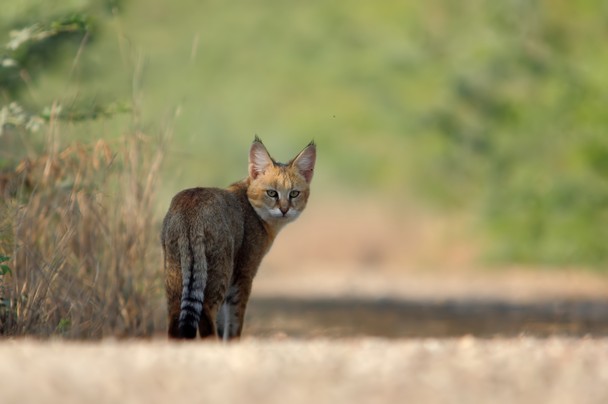 Jungle Cat
Kingdom: Animalia
Phylum: Cordata
Class: Mammalia
Order: Carnivora
Family: Felidae
Subfamily: Felinae
Genus: Felis
Species: Felis chaus
Jungle Cat Conservation Status: http://www.iucnredlist.org/details/8540/0
The Jungle cat is one of the largest of the small wildcats. They have very long legs in proportion to their body and a generally uniform color coat, usually brownish or reddish. Their fur is medium length with small tufts on the tips of their ears and a black tufted tail tip.
The Jungle Cat ranges from Egypt, the Middle East, parts of southern Asia and Western China. They seem to prefer open grasslands and marshes near rivers (they are also called the Swamp Cat or Reed Cat). They've been spotted at the margins of forests but they are never found in tropical jungles, so their name is misnomer. They hunt small mammals, reptiles, fish, turtles, and baby pigs. The Jungle Cat is a crepuscular creature (meaning it is active during twilight and early dawn) but sometimes it is seen cruising around in the daytime.
Adults weigh between4-12 kg (9-28 lbs) and reach heights of 35-40 cm (14-16 in). Just like the kittens of Lions and Cougars, the Jungle Cat's babies are born spotted for camouflage purposes. The spots disappear as they grow. They live for 10 years, possibly longer. When the Jungle Cat finds itself in a confrontation, it will vocalize before attacking and will let out small roars, which is unusual for a cat of its size.